<!– 336×280 ad unit –>
Imagine you get a waterslide for the kids at a birthday party and you look outside to see your dog playing on it.
Not that hard to imagine I suppose since dogs are, well, dogs. But what a funny and entertaining thing to witness!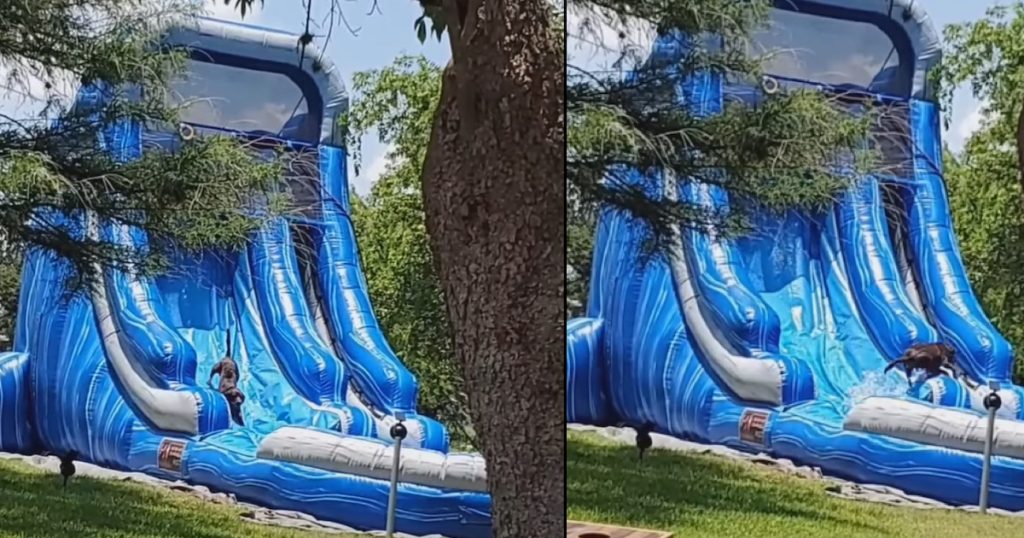 "We rented a water slide for my boyfriend's daughter's birthday, turns out my chocolate labrador had more fun playing in it," the owner said to ViralHog.
Too funny! 😀