<!– 336×280 ad unit –>
Edie, a Maltese-Poodle mix, was rescued by a high-kill shelter after suspected molestation. The 10-lb pooch was visibly traumatized and closed off.
For 15 days, the shelter tried to work with Edie, but the abused dog simply refused to interact with humans. Seeing no hope, Edie was labeled as aggressive and put on the kill list.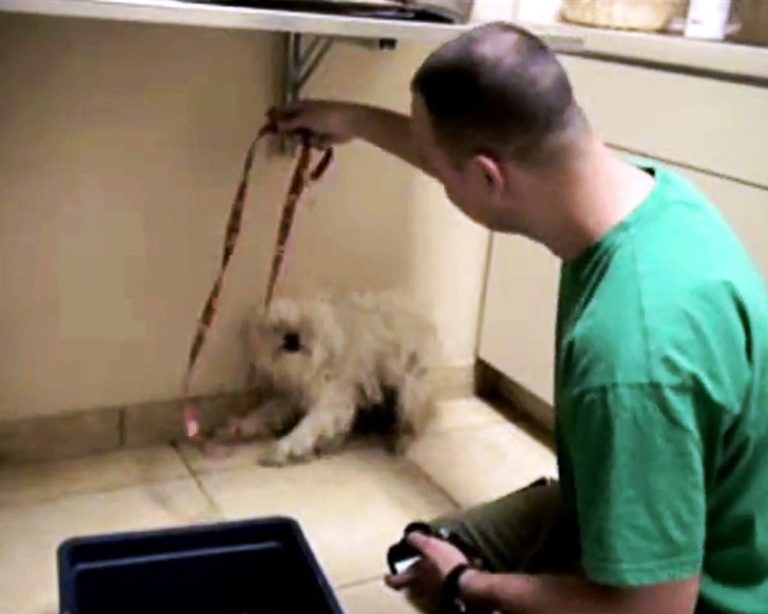 Source: Hope For Paws/YouTube
This video was taken just 1 hour before Edie's scheduled euthanization. Rescuer Eldad Hagar wanted to evaluate Edie's condition himself, but the shelter workers didn't think he could help the traumatized dog in any way.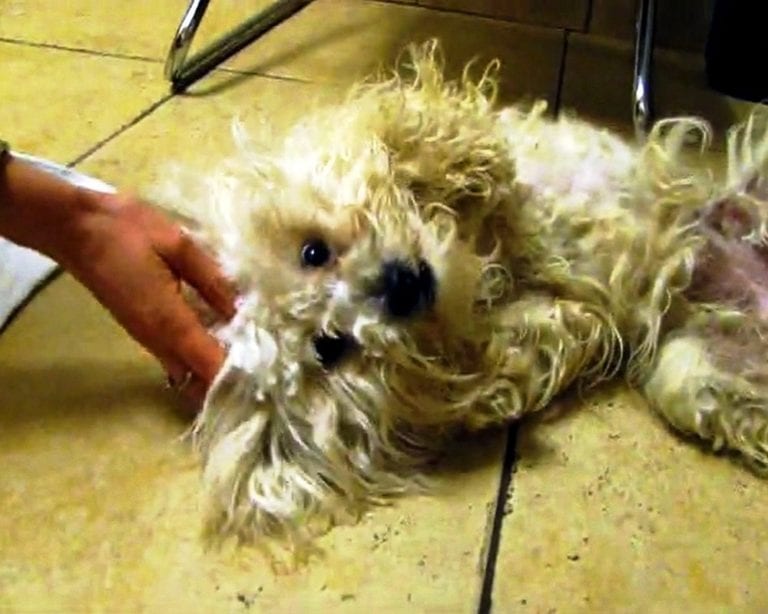 Source: Hope For Paws/YouTube
In this video, we see Eldad running around Edie with a rescue leash in his hand, but the dog keeps rejecting him.
As Edie cries in a corner and defecates herself out of fear, Eldad pulls the shivering dog and immediately places her on his lap.
Eldad comforts Edie and hugs her tight – and that makes all the difference! Gradually, Edie stops resisting and begins wagging her tail as she finds her sanctuary in Eldad's loving presence! What a miracle!
Source: Hope For Paws/YouTube
Edie was later given a complete shave to deal with her dirty, matted fur. Eldad and his team spent the next few days rehabilitating Edie, and they soon found the perfect forever home for her!
We're so proud of Edie for defeating her demons and blossoming into a happy dog once again! Keep smiling, girl!
Click the video below to watch the tense moments as Eldad tries to rescue the traumatized Edie before her scheduled euthanization!
Please 'SHARE' to pass on this story to a friend or family member