<!– 336×280 ad unit –>
The little girl in this video has a special place in her heart for her Alaskan Malamute brother, Dude.
She cares for Dude deeply and always makes sure he is safe and comfortable, especially when he's sleeping!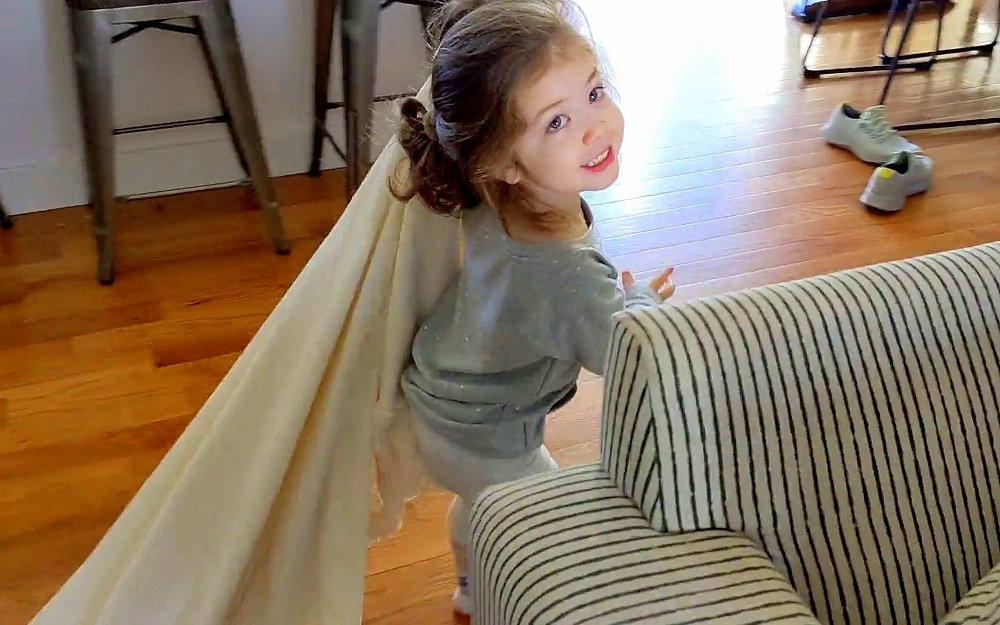 Source: Rumble Viral/YouTube
This heartwarming clip begins with the sweet girl dragging a fairly large blanket around the house. She has spotted Dude napping away on the floor without covers on a chilly day, and that's just unacceptable to her!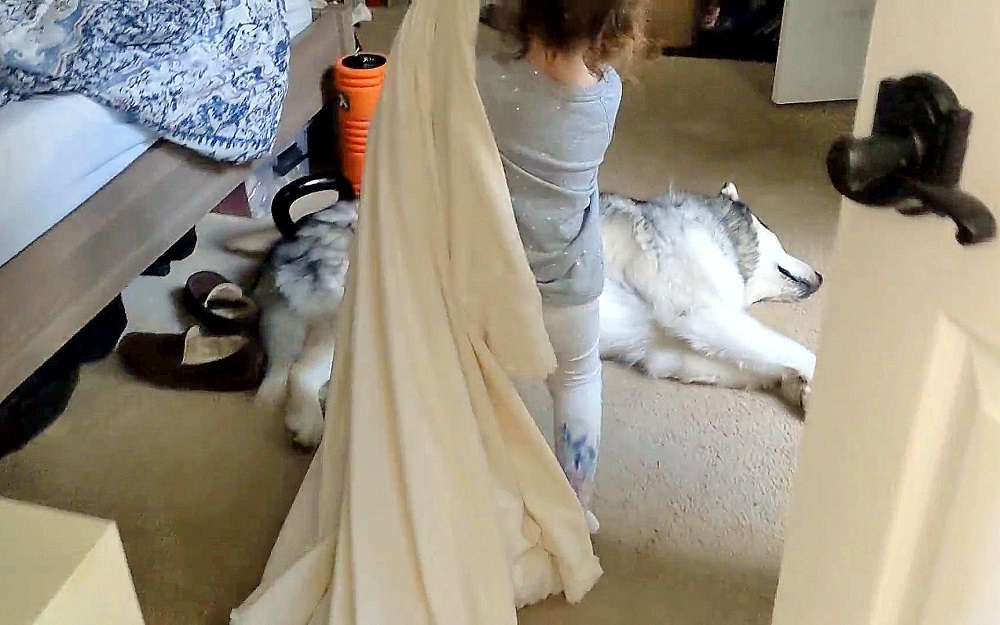 Source: Rumble Viral/YouTube
So she grabs the warmest, cleanest blanket she finds, and carries it all the way to the room where Dude is dozing off.
Once she brings the blanket to Dude, she goes ahead and starts wrapping her doggie brother like a darling!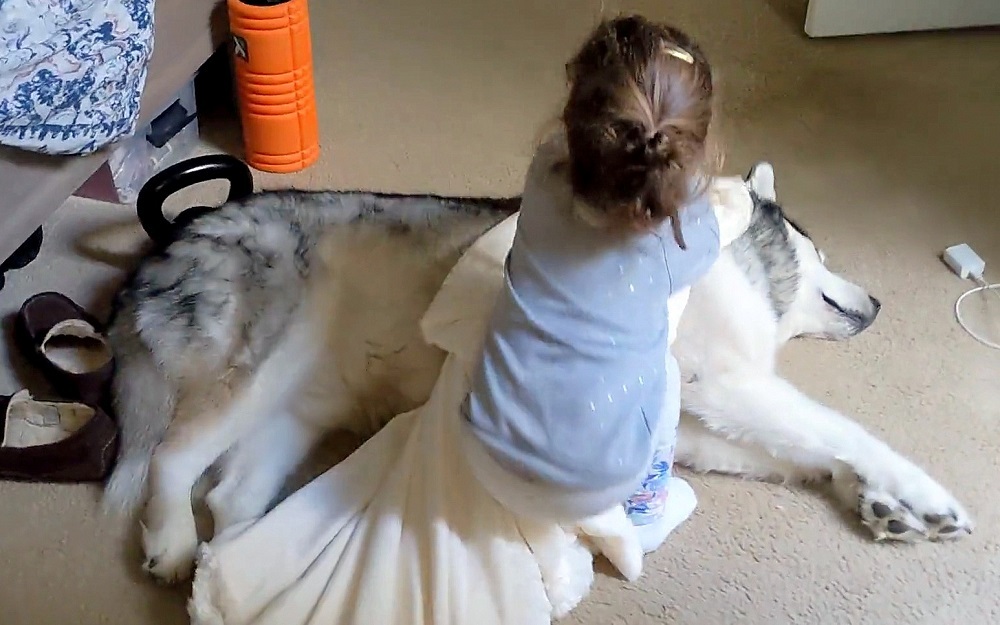 Source: Rumble Viral/YouTube
As she hums away, "Bundle, up Dude" in the gentlest voice, Dude immediately senses his human sibling's thoughtful gesture.
A relaxed Dude lets her spread the blanket from his neck to his paws with her clumsy baby hands, before drifting back to sleep. Aww!
Click the video below to watch the doting girl being the best sister to her furry brother!
Please 'SHARE' to pass on this story to a friend or family member