<!– 336×280 ad unit –>
Duffy the Irish Terrier was the happiest dog in the world when he got rescued from the shelter after an awfully long time.
His new parents showered him with all their love and affection and life seemed nothing less than a fairy tale for Duffy.
But the dog's world suddenly collapsed when he got diagnosed with canine diabetes.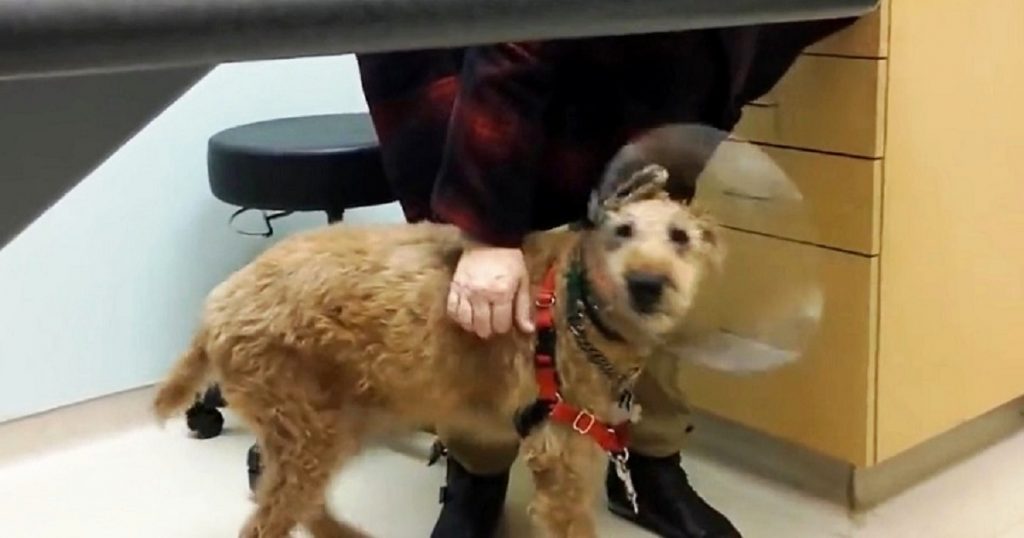 Source: Benjamin May/YouTube
Duffy's parents were devastated to see their beloved baby's condition worsening each day.
Soon, Duffy lost his eyesight due to diabetes complications and this left him completely depressed.
There was a slight chance of fixing his eyesight with surgery, but the procedure was too risky due to Duffy's uncontrolled blood sugar.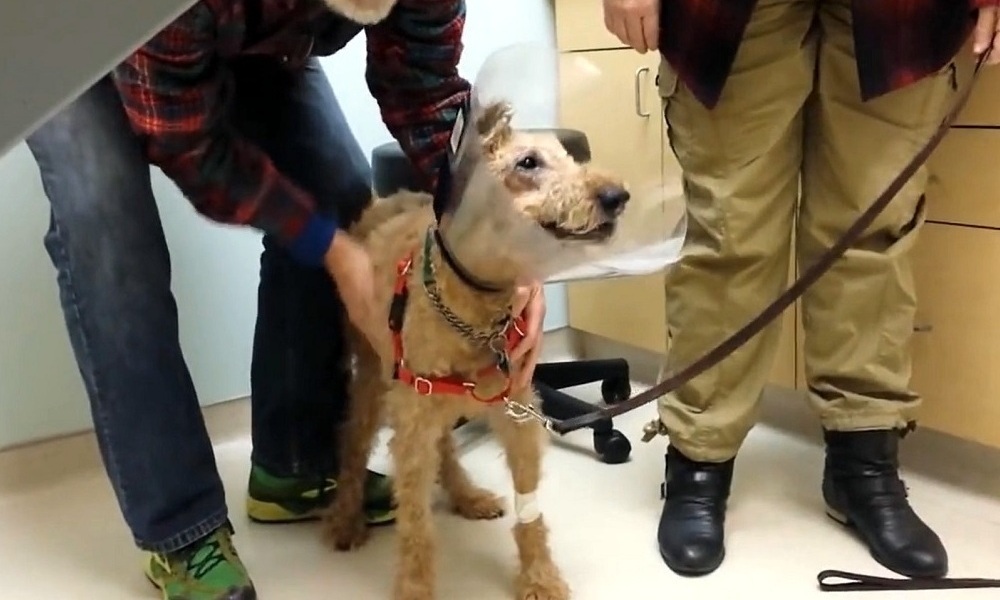 Source: Benjamin May/YouTube
As blindness kept sucking the soul out of Duffy, his parents reached out to Veterinary Referral Center in Malvern, Pennsylvania, as a last resort.
The vet team assessed the dog's health and prepared a long term plan to stabilize his sugar levels before attempting the expensive surgery.
After months of struggle, Duffy was finally ready for his eyes to be operated upon.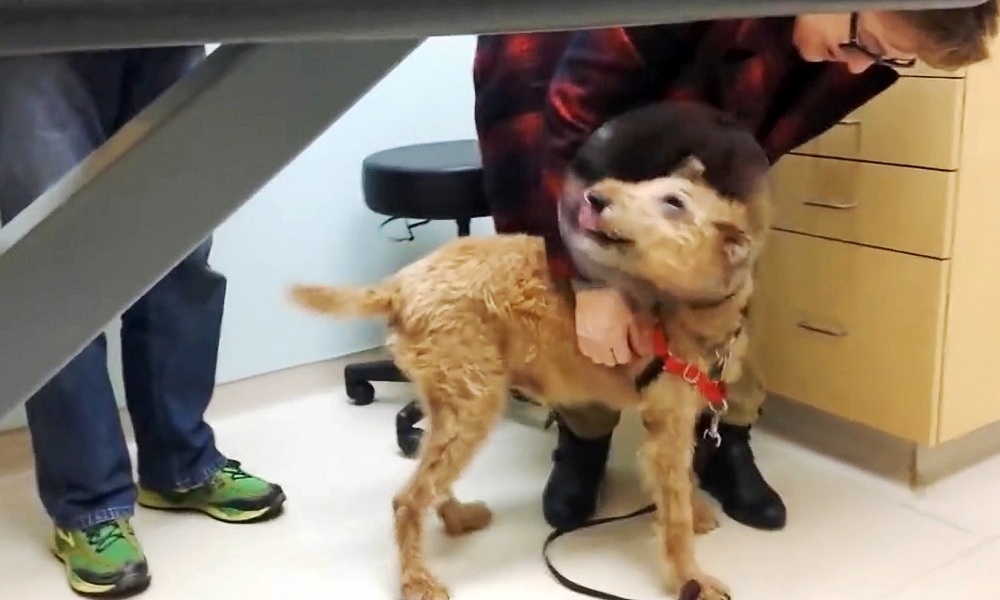 Source: Benjamin May/YouTube
In this video, we see Duffy right after he gains his consciousness after a successful surgery. His parents wait with bated breaths as their pooch walks out with a cone.
After being disoriented for a while, Duffy gradually regains his eyesight and immediately runs to his parents to celebrate.
The happiness on his face is unmistakable as he hugs and kisses his humans with the biggest smile! Go Duffy!
Click the video below to watch Duffy's tear-jerking story and his precious post-surgery reaction.
Please 'SHARE' to pass on this story to a friend or family member