<!– 336×280 ad unit –>
When this sweet Pit Bull pup was born, her mouth and nose were so misshapen, her breeder wasn't even sure if she would live.
Luckily, instead of euthanizing the puppy, she reached out to the kind folks at Sanctuary Rescue to see if they could help her.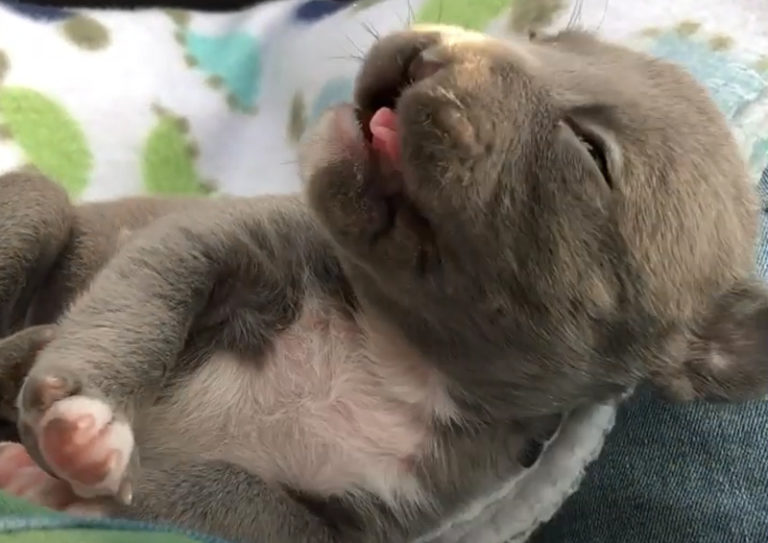 Source: The Dodo / YouTube
A puppy with special needs requires special attention, but thankfully, the rescue was ready to help this small pup overcome seemingly insurmountable odds.
Because her nose and mouth didn't form properly, the puppy they named Goosie had difficulties eating and drinking. Keeping her weight up and ensuring she didn't have any secondary complications was vital.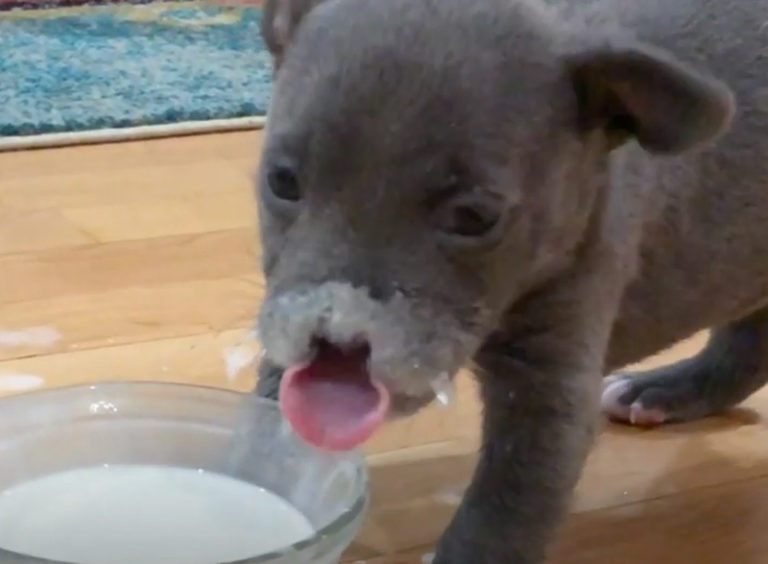 Source: The Dodo / YouTube
Vets eventually told her foster mother that the congenital defect Goosie was born with was known as Pituitary Dwarfism. Not only was her muzzle misshapen, but she would always remain "puppy-ish" in size and maturity.
That just made her family fall even deeper in love!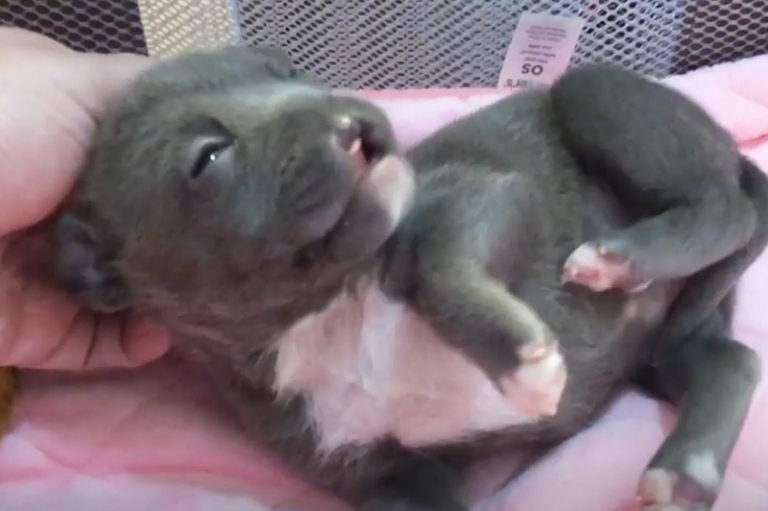 Source: The Dodo / YouTube
The feisty little thing, even though she received 24-hour care at home, had to take be hospitalized multiple times. She was admitted to the Intensive Care Unit on four different occasions while she was a small pup.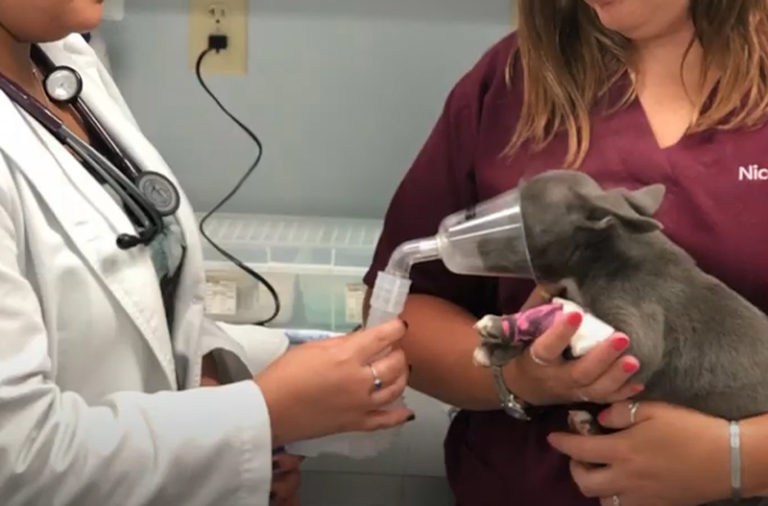 Source: The Dodo / YouTube
But Goosie never disappointed. She bounced back from her various illnesses and proved to everyone what a strong, spunky pup she could be! No matter how many times she was knocked down, this brave little girl got right back up.
Every doctor that has treated Goosie was completely blown away by her high spirits and positive attitude, even when ill.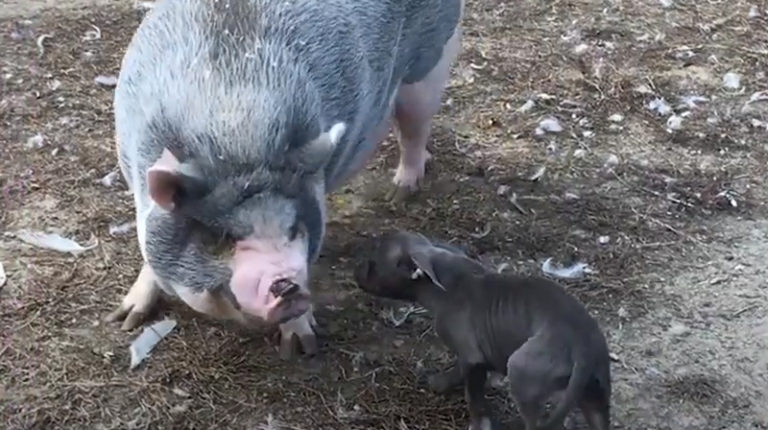 Source: The Dodo / YouTube
Her foster family wasn't sure if she'd ever make it past 5lbs on the scale, but luckily, Goosie did it! Not only was she putting on much-needed weight, she showed her family just how strong a special needs puppy could be.
She explored their farm, rounding up geese and chicken. She was even brave enough to take on bigger contenders like a pot-bellied pig — or  her big brother that weighed close to 90lbs!