<!– 336×280 ad unit –>
When German Shepherd MikeyGus was six weeks old, his owners noticed that he was much clumsier than the other dogs in his litter, which seemed strange to them.
After a vet examined him, they learned the reason for his clumsiness: he had dwarfism, which caused bone deformations in his legs.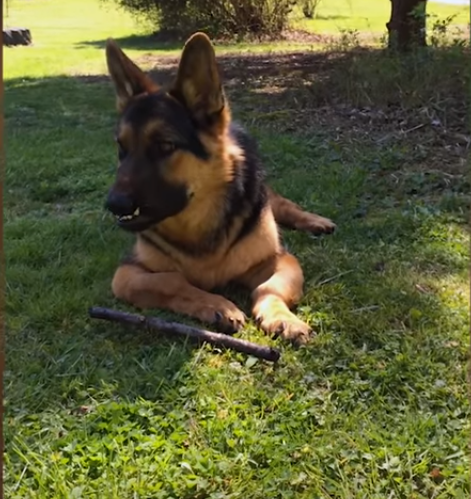 MikeyGus lives with the Carkuff family in Clarksville, Indiana. MikeyGus's parents, Spartacus and Temperance, also live with him, and they love MikeyGus.
They're gentle when they play with him, and Temperance is a bit more motherly towards him than she is her other puppies. The little family is very happy together.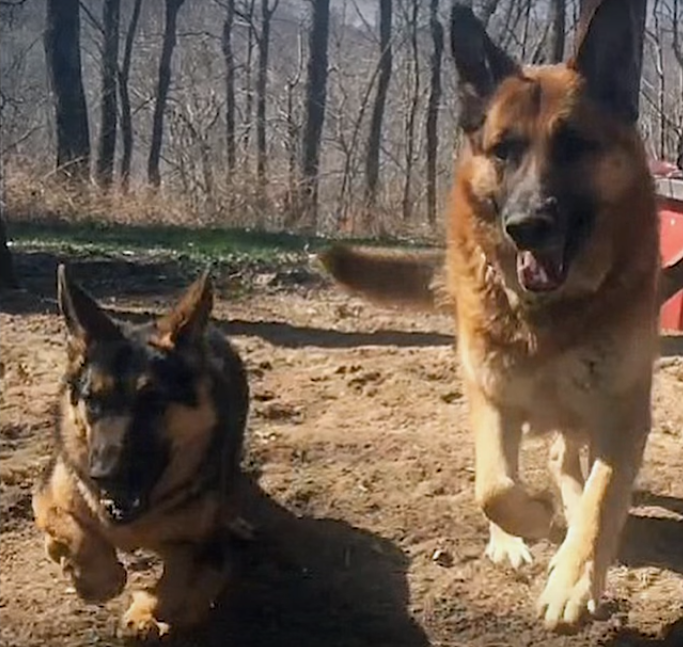 While MikeyGus is an overall happy dog, he has had some struggles. When he was six months old, he abruptly stopped walking. The Carkuffs didn't force him to stand, and instead, they took him for walks in a stroller, which he loved.
Temperance had her own sweet way of making MikeyGus feel better. "Temperance would lie in front of MikeyGus with a toy and play tug-of-war," Amy Carkuff told Barcroft. "She never expected him to chase her, but would invent playtime suited to his needs."
MikeyGus was determined to walk again, and after lots of hard work, he was able to move around with ease. Now, he enjoys running around the backyard, playing with his parents and the Carkuffs' other dog, a Shih Tzu named Lilo. He also loves hanging out with the Carkuffs' flock of chickens and their cow, Biscotti.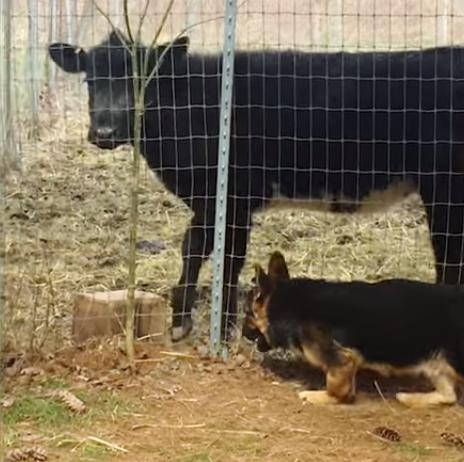 The Carkuffs' children also love MikeyGus. Eleven-year-old Samantha says that MikeyGus is her best friend. "My favourite thing about MikeyGus is that he's just absolutely loving, loves to play. He never gives up, he thinks he's like everybody else." Samantha told Barcroft.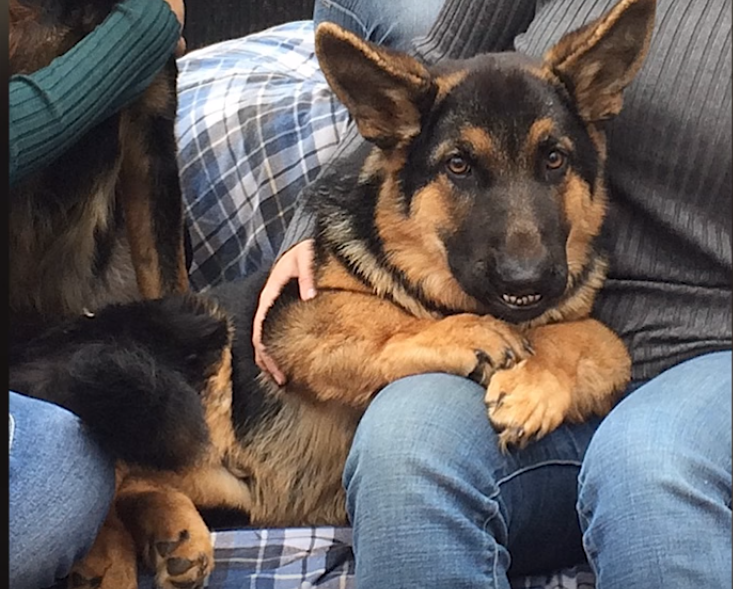 Unfortunately, dogs with dwarfism do not have a long life expectancy. Still, the Carkuffs are determined to give MikeyGus a life that's full of happiness, no matter how long it is. They've also decided to stop using Temperance and Spartacus for breeding in case one of the two dogs carries the rare gene for dwarfism.
"What we do with MikeyGus is try to show people how he is seen as a blessing in our home," Amy told Barcroft. "He's provided my daughters with a first-hand education on how love should be boundless and, despite our struggles and differences, we can be a very important part of this world."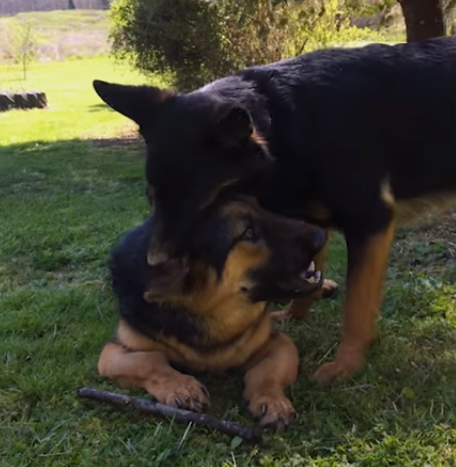 MikeyGus is a cheerful dog who lives life to the fullest. Check out the video below to learn all about this sweet pup!
Please SHARE this with your friends and family.
Source: Barcroft Animals, Barcroft