<!– 336×280 ad unit –>
New parents don't have it easy. The leisure time they would use for reading a good book or taking a nap is now substituted with constant running around the kids and making sure they won't get into trouble.
This is true for every parent out there, no matter if they are human or animal mom and dad.
The video below shows a mommy dog that is way too tired and really needs to rest, but her puppy won't let her do it, because he's not into sleeping. He is in fact way too energetic and vibrant and making him stay still or taking an afternoon nap is a mission impossible.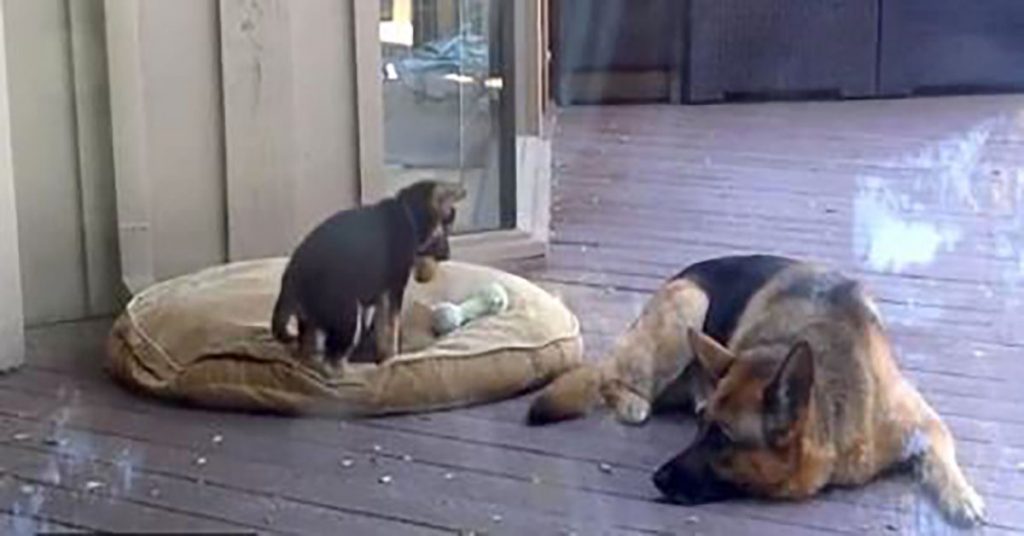 Source: Youtube
The puppy named Kali is playing with his toys and then wanders away from his bed. The moment his mom realizes he's not by her side, she jumps and goes to check where he is. Once she spotted her little baby, she gets him back to bed and gently nudges him to stay put.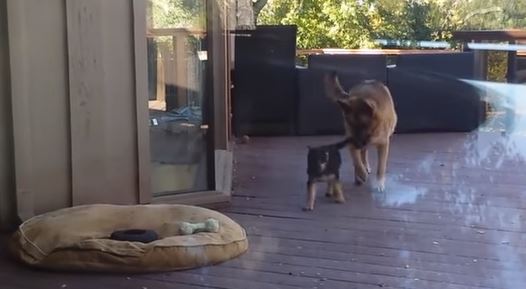 Source: Youtube
We are glad the owners got this adorable mother-baby moment on camera, because it would be pity if the world doesn't see the cute interaction that proves the sacrifice and the care it takes to be a good mother.
The most amazing thing is that this mother didn't actually gave birth to the puppy but treated him as her own the moment he entered the home. This little rescue pooch is beyond happy to be so much loved by the family that took him in, even when he refuses to go to sleep.
Think your friends would be interested? Share this story!