<!– 336×280 ad unit –>
Due to the large size of Yuki the wolfdog in photos of him posing with his handlers, it looks photoshopped. But they aren't. 
The giant wolfdog was abandoned by his owners at eight months old when he got too much to handle, and was left at a kill shelter with no hope in sight.
Even worse, Yuki was diagnosed with terminal blood cancer, and would likely have been put down had he remained at the shelter.
Yuki is one of the highest content wolfdogs at the sanctuary where he is currently staying.
"His DNA testing came back as 87.5 % Gray Wolf, 8.6 % Siberian Husky, and 3.9 % German Shepherd," – a staff member of Shy Wolf Sanctuary Brittany Allen told Bored Panda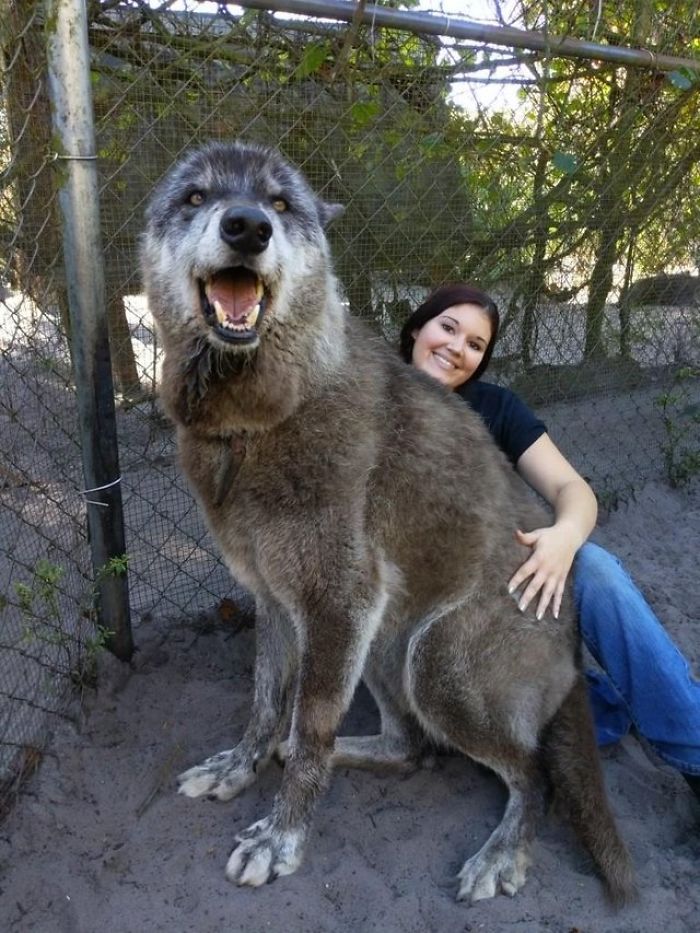 Image credits: brit_allen_
In this photo, Yuki's appearance is so giant and intimidating, it's completely taking the internet by storm.
The girl in the photo, Brittany Allen, who is 5'4, said that Yuki is not actually as large as he appears in the pic and weighs around 120 lbs.
She hilariously responded to accusations of photoshopping the image with an Instagram post along with a caption: "The face we make when people say Yuki's picture is Photoshopped… It's just his fat angle guys. We all have one".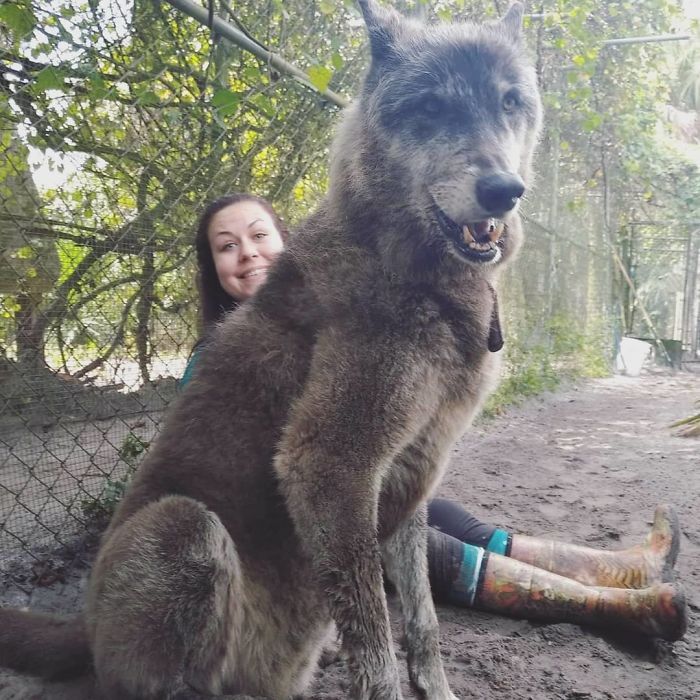 Image credits: brit_allen_
The photo has attracted a lot of much-needed attention, helping to raise awareness and tell both tragic and heartwarming story of a majestic wolfdog who received a second chance at life when he was rescued by Shy Wolf Sanctuary.
"We rescued him from a failed house pet situation. Someone purchased him from a breeder and realized he was too much to handle. They dumped him at a kill shelter at 8 months old. We stepped in and provided a home for him and he has been with us ever since," – Brittany Allen told Bored Panda.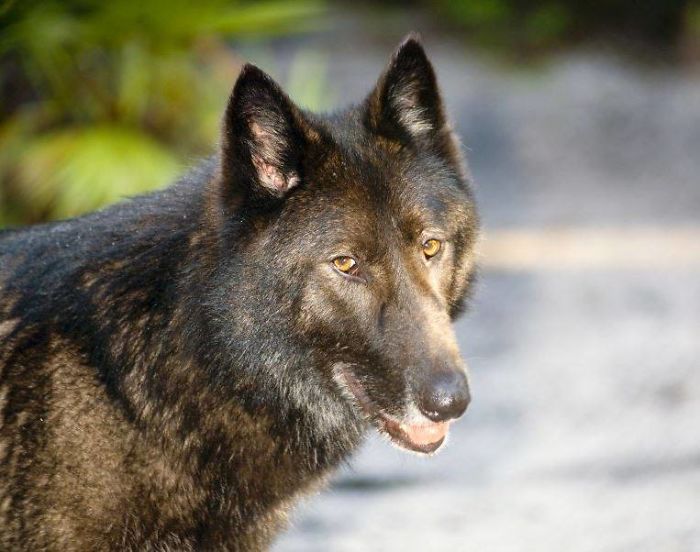 Image credits: Shy Wolf Sanctuary — Photo of young Yuki
The sanctuary got a call from the shelter in 2008 about an 8-month-old puppy that had been dropped off by its owner who said the animal "was much larger than he had anticipated it growing, and that he couldn't handle the dog."
Shortly after arriving at Shy Wolf Sanctuary Yuki managed to catch a leg on a palmetto and opened up a wound on his right rear knee. The wound ended up taking a total of 5 surgeries to finally repair and in that time Yuki became cage aggressive." – one of the directors at Shy Wolf Sanctuary added.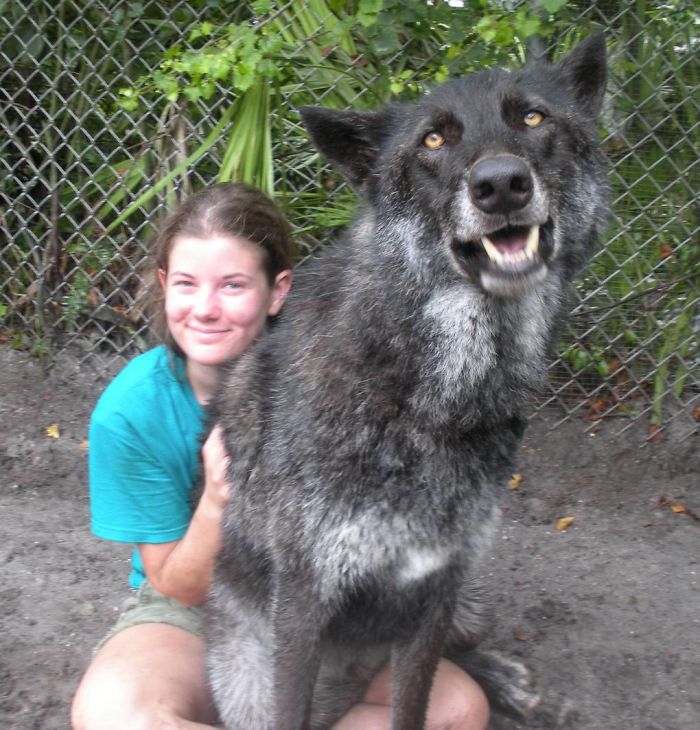 Image credits: christaf
Volunteers of Shy Wolf Sanctuary shared pictures of Yuki at his new home from 2012 and their first impressions of his personality: "Yuki loves women, showing off to visitors, and being super goofy"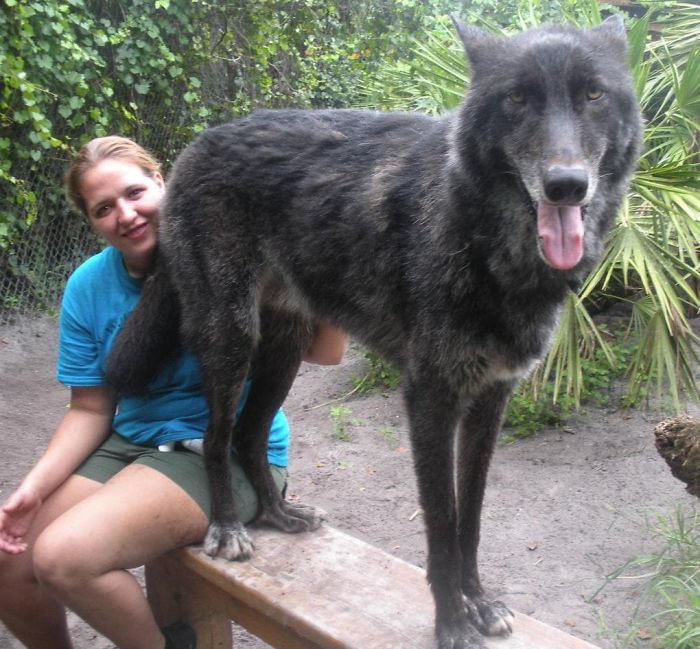 Image credits: christaf
Most wolves shy away from people and are not aggressive toward them by nature, but with wolfdogs – it's always a one-of-kind case.
Wolfdogs are a mixture of traits, which results in less predictable behavior patterns compared to either the wolf or dog.
So with adopting these breeds come unique challenges that people are not often aware of. Especially when purchased as a puppy, it's impossible to predict how much wolf will be in an animal.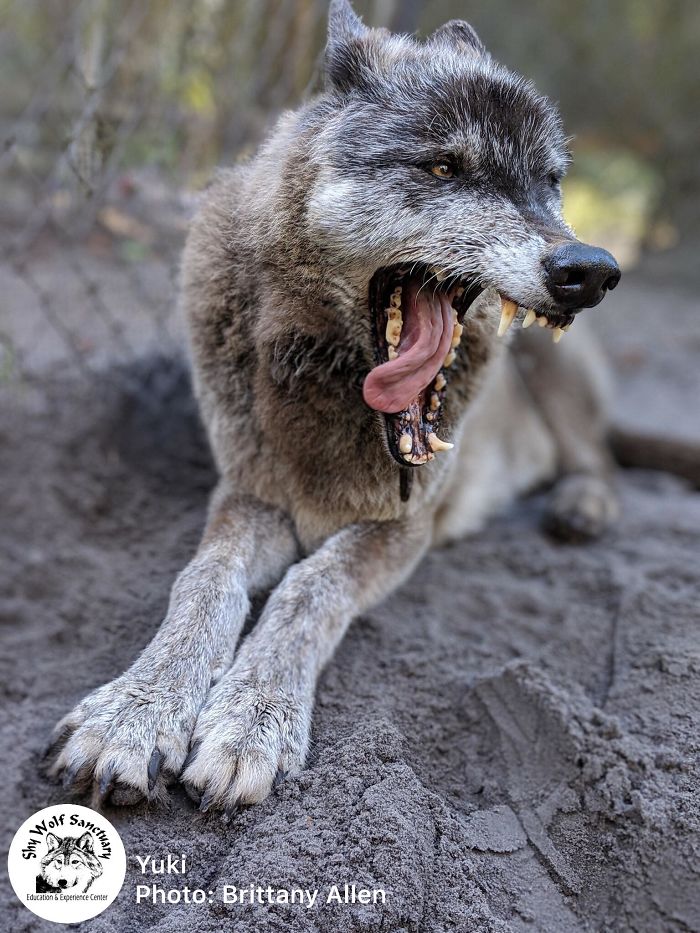 Image credits: brit_allen_
After many years of giving warmth and loving home to Yuki, the sanctuary was struck by heartbreaking news that the wolfdog had been diagnosed with blood cancer, though you couldn't tell just by looking at him.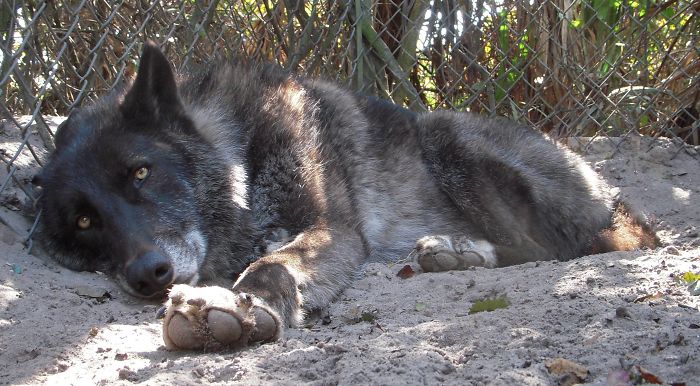 Image credits: christaf
"He was diagnosed with cancer last year and unfortunately it is terminal. We have dealt with this particular cancer before and ultimately you don't really know how fast you caught it and how much time they have. Yuki has been fighting it for quite a while now and is persevering so it is business as usual while we enjoy our time with Yuki. When the day comes that he starts showing symptoms we will, as we always do, make the right decisions for Yuki's quality of life," – Jeremy Albrecht said.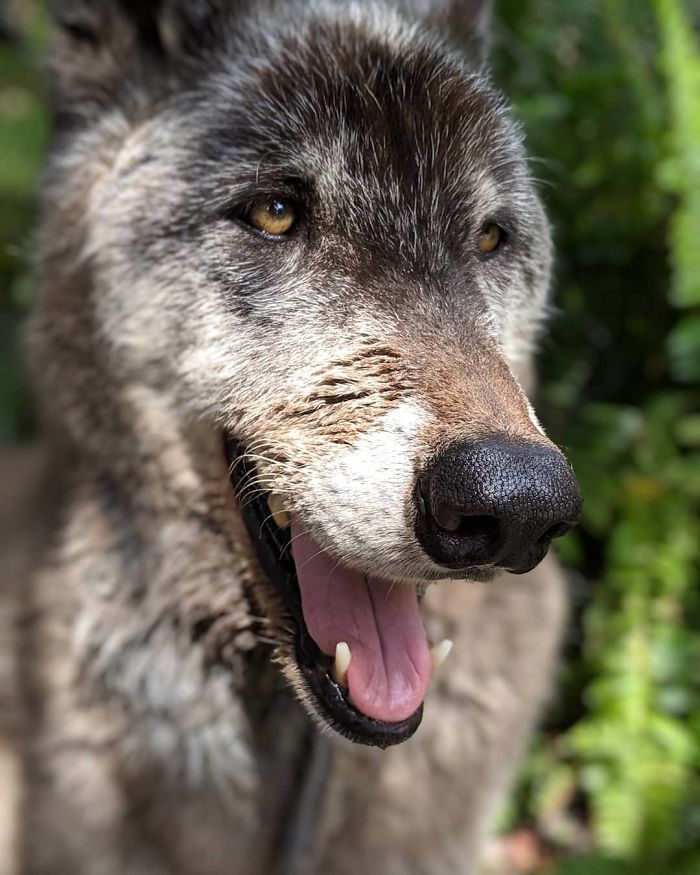 Image credits: brit_allen_
Life is constantly challenging Yuki, but with the support of Shy Wolf Sanctuary and his own strong nature, we are sure he will see many more years ahead.
To find more heartwarming stories or support the Shy Wolf Sanctuary, visit the organization's website.
Please SHARE this story with your friends and family.