<!– 336×280 ad unit –>
Some say the newest animal duo making waves online is the modern-day version of Romeo and Juliet. Thankfully, animal lovers around the globe are able to share in the duo's blossoming romance, as their recent exchange of affection was captured on film.
Gunner is a sweet Golden Retriever who likes to go boating with his pet parent. Delta is a bottlenose dolphin who has flipped her fins for the adorable dog.
In the photo, Delta swims over to Gunner's boat and gives the dog the most adorable smooch. When the photo was first shared on Twitter, people were over the moon with joy.
One person chimed in, "Love exists unconditionally," while another shared, "Dogs are realizing that humans suck so they're looking for new best friends." The caption to the photo suits it perfectly as it reads, "Sorry to interrupt, important news."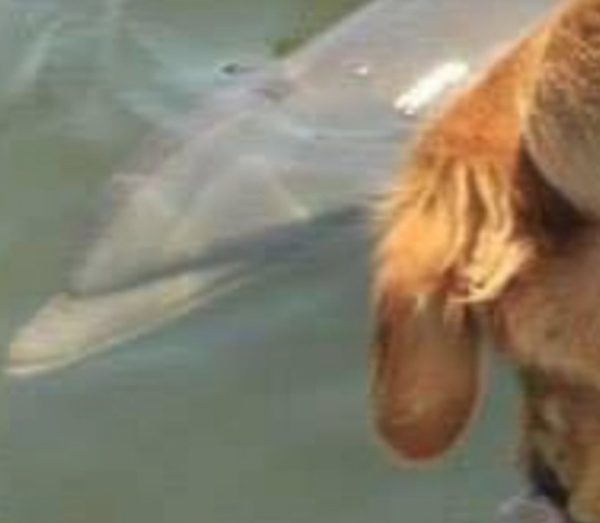 Source: @_woollyback/Twitter
Seeing a dolphin have a crush on a dog isn't something one sees every single day, so we agree with the original poster. Unlikely animal pairs are the stuff viral content is made of, and this isn't the first time a dolphin fell in love with a dog.
Over in Ireland on the County Donegal coast a few years back, the same thing occurred. Duggie the dolphin came swimming along and became BFF's with a local dog named Ben. The Labrador Retriever and his finned friend captured the hearts of people everywhere.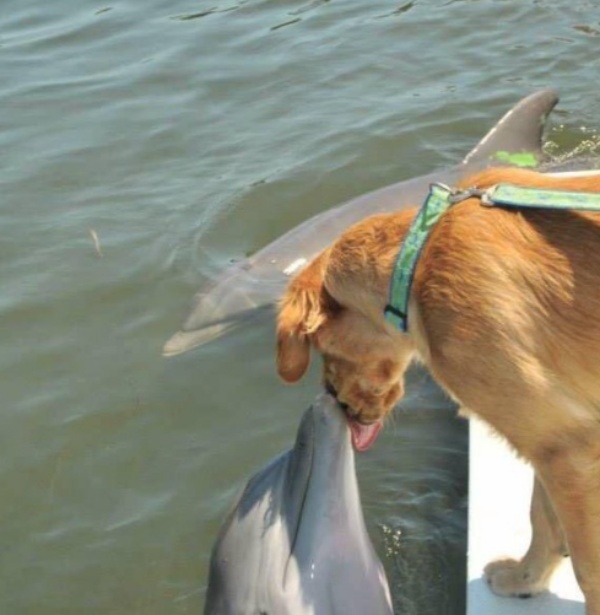 Source: @_woollyback/Twitter
Press play on the precious video below to see how a dog captured the heart of a dolphin. Animals are truly amazing creatures who learn to communicate despite their species.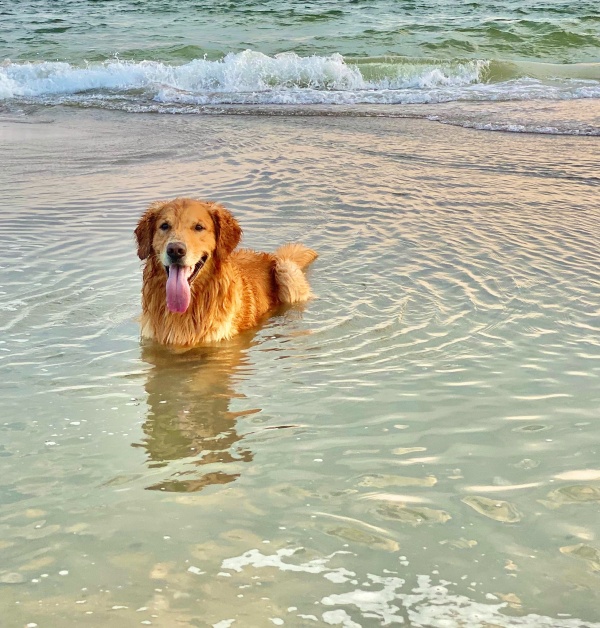 Source: Elisa Kennemer/Unsplash
H/T: Republic World
Please SHARE to pass on this story to a friend or family member