<!– 336×280 ad unit –>
Golden Retrievers always have a sense of cheerfulness that makes them such friendly and affectionate dogs.
The Golden Retriever puppy in this story is just 4 months old, and his reaction to seeing a 4-day-old baby goat is too precious!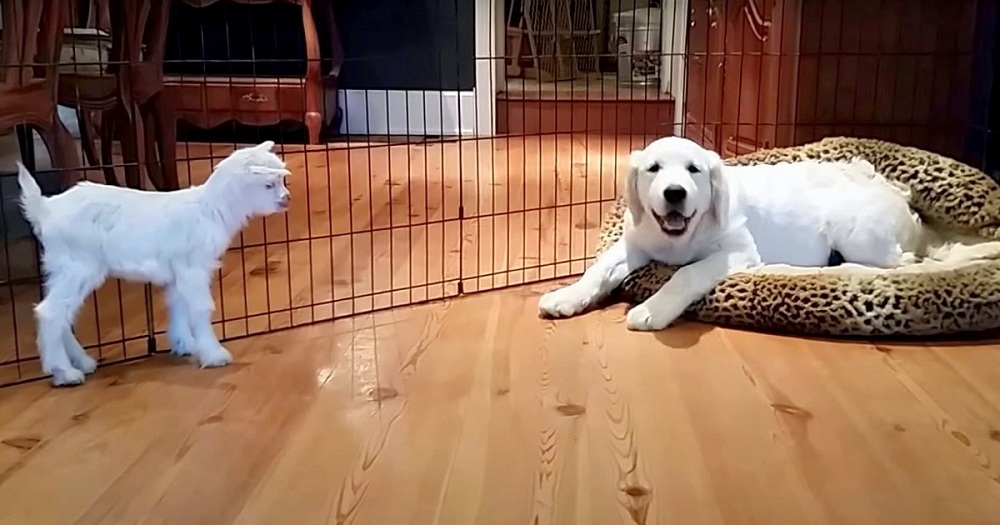 Source: Sean Cadden/YouTube
The baby goat is the first one to be intrigued by the Golden Retriever puppy, but the puppy only seems confused.
Soon, the baby goat stumbles around and approaches the puppy, who in turn stares at the goat in fascination.
But the moment the baby goat hesitatingly nuzzles up to the puppy, the little pooch simply loses his mind!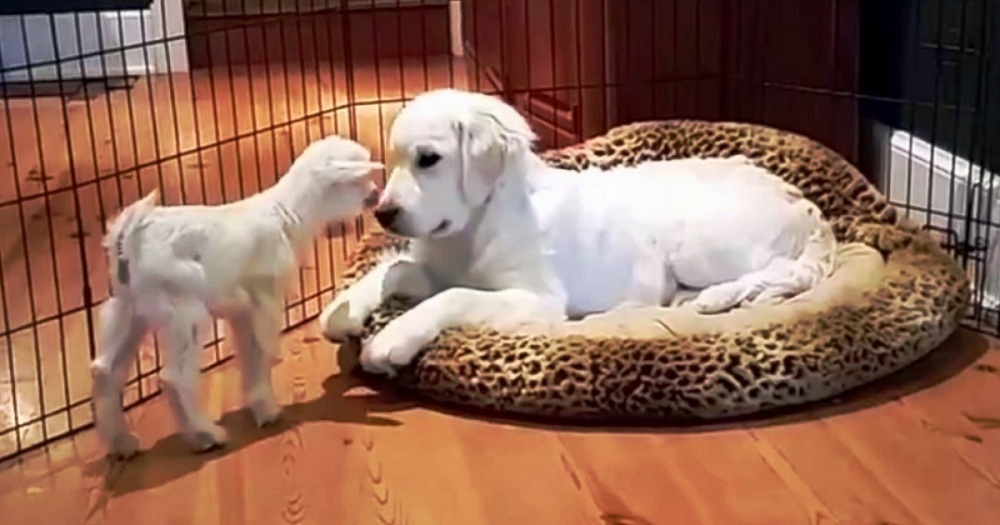 Source: Sean Cadden/YouTube
The puppy cannot handle his happiness as he processes the baby goat's sweet gesture. He leaps out of his doggie bed and runs to greet his new playmate with endearing kisses.
It's adorable to see the goofball pup frolicking about in non-stop circles as he celebrates befriending such a cute little baby!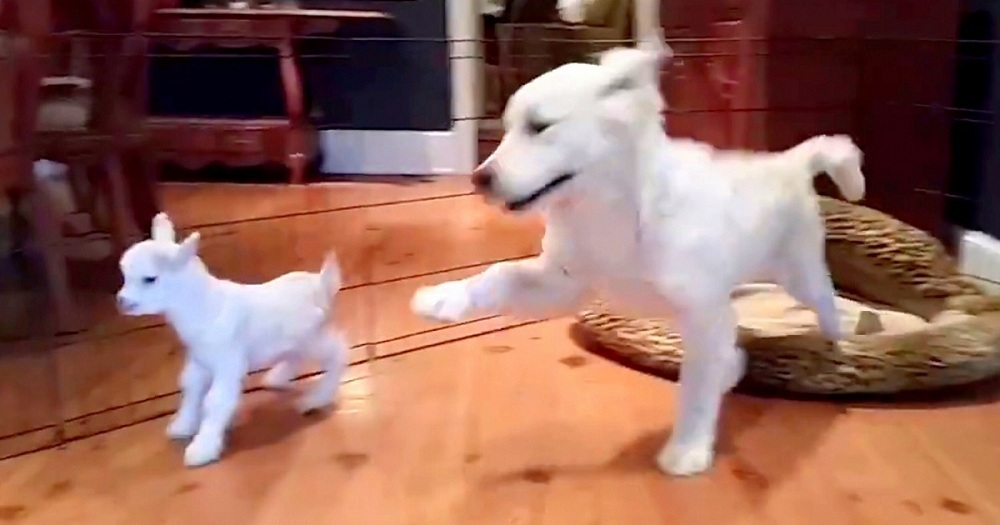 Source: Sean Cadden/YouTube
We can already sense that this fluffy duo is going to be best pals as they grow up together.
It's always such a gratifying experience to witness blossoming animal friendships. We have watched this video over and over and it never fails to make us smile!
Click the video below to watch the puppy's no-holds-barred reaction as he encounters the baby goat for the first time!
Please 'SHARE' to pass on this story to a friend or family member