<!– 336×280 ad unit –>
Dogs are such great companions, always there to assist people in need. And sometimes, they do it professionally: we've seen police departments, hospitals and even funeral homes hire comfort dogs to their staff.
Now, one beautiful golden retriever has become the resident comfort dog of a nursing home, bringing a lot of love to senior citizens.
Meet Gracie the puppy, who has been bringing joy to seniors at the Good Samaritan Society in Scotland, South Dakota: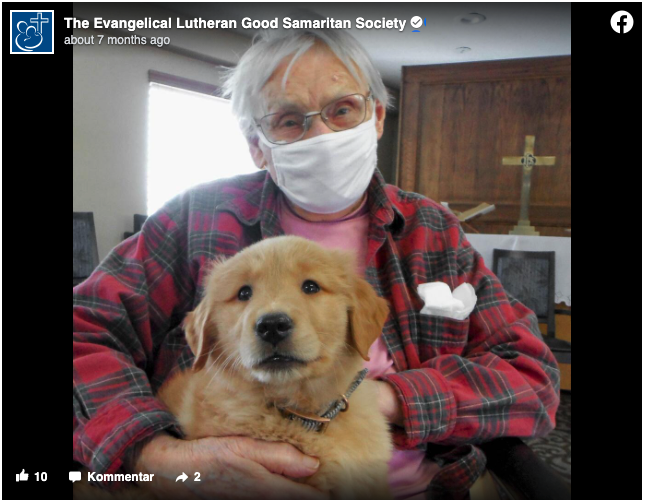 Gracie is owned by Pam Stewart, the social services manager at the home. For the past few weeks, she's been bringing the golden retriever to hang out with the facility's 30 resident seniors, and it has made a huge difference.
"We've seen a lot of changes since she's come," Pam told Good Morning America.
"We've seen a lot of smiles, cuddles. It's giving them a lot to talk about versus what they've seen in the world."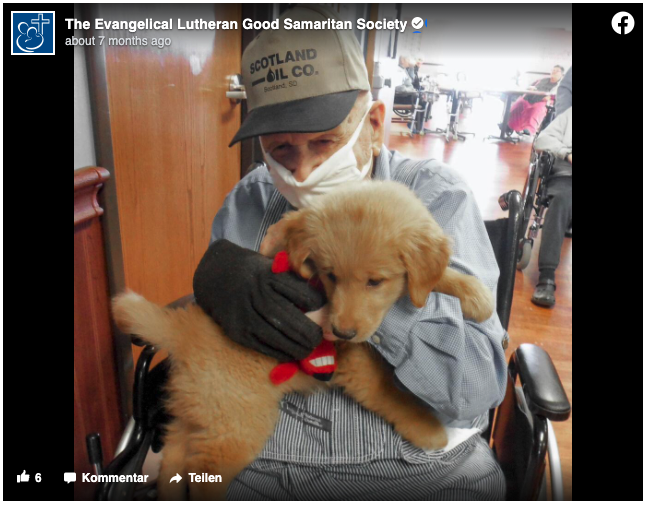 Gracie's presence has been especially welcome after the facility's comfort dog Hope died in November.
Photos show the seniors holding and petting the adorable puppy. At a time when so many nursing home residents are at-risk and isolated from their families due to the pandemic, we're sure their time with the pup makes everything better.
"I talk to her and pet her," Dennis Gruhlke, a 66-year-old resident at the home, told GMA.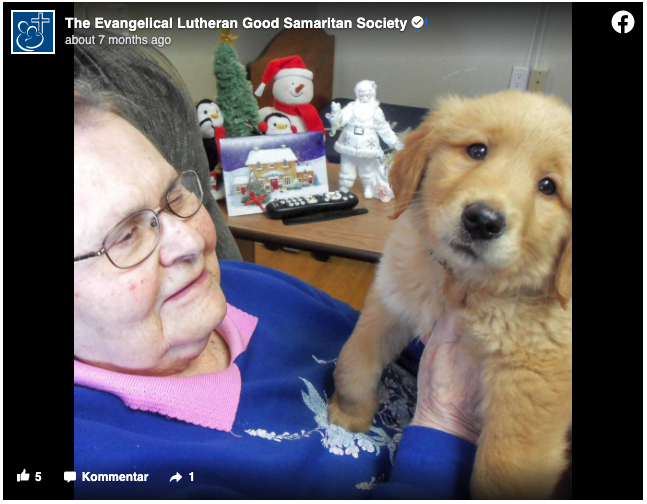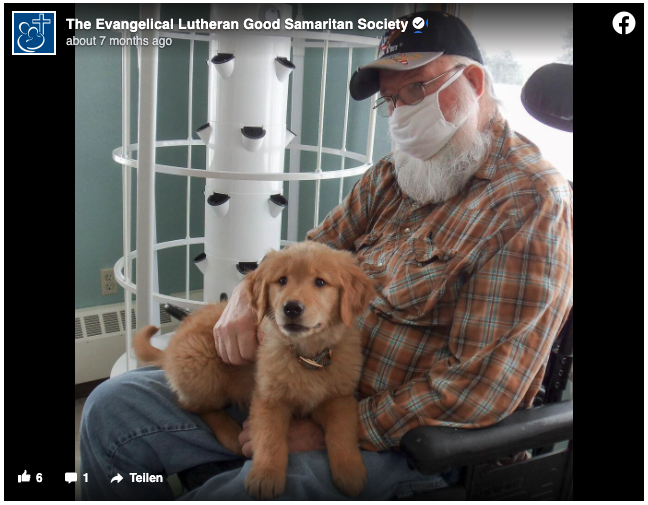 So adorable. Thank you, Gracie, for bringing such joy to the lives of these senior citizens. We know you brighten their day.
More senior facilities should have a comfort puppy on staff! Share this incredible story if you agree!