<!– 336×280 ad unit –>
When anyone brings a dog into their home, they are obligated to provide for that pet. It's an unwritten promise that we never break!
As dog owners, we are to love them unconditionally, feed them properly, play with them, and give them the best shelter possible.
Sadly, however, people take their dogs for granted and do the bare minimum. This is Rose's story.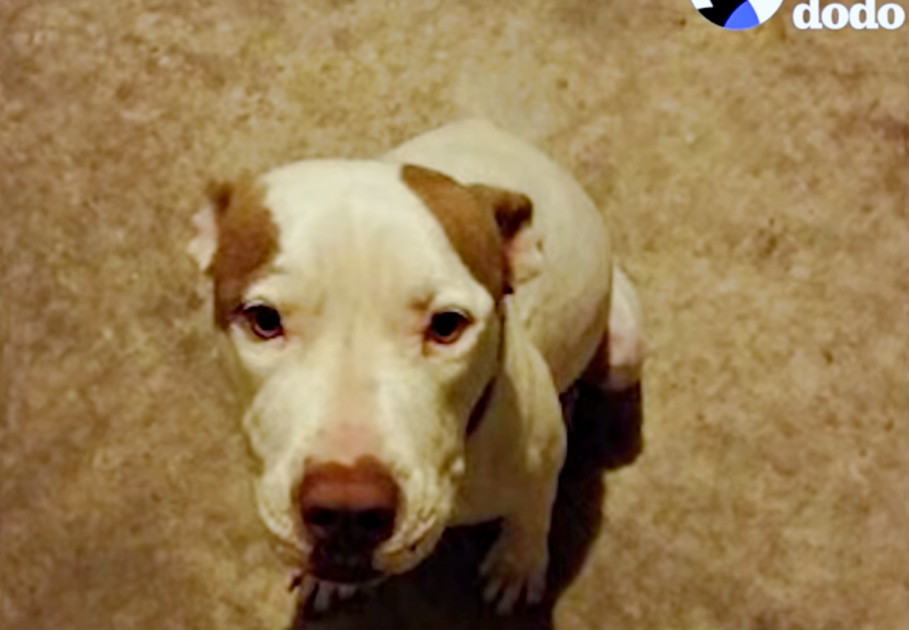 Source: The Dodo/Youtube
Rose was living a sad life with an ungrateful human. He kept her crated constantly and didn't provide enough food and water.
In fact, Rose's mom Maddy who narrates the video, admits that Rose was kept crated for days in a row!
Maddy pulled the guy aside and told him if he didn't treat her better then he needs to find her a new home.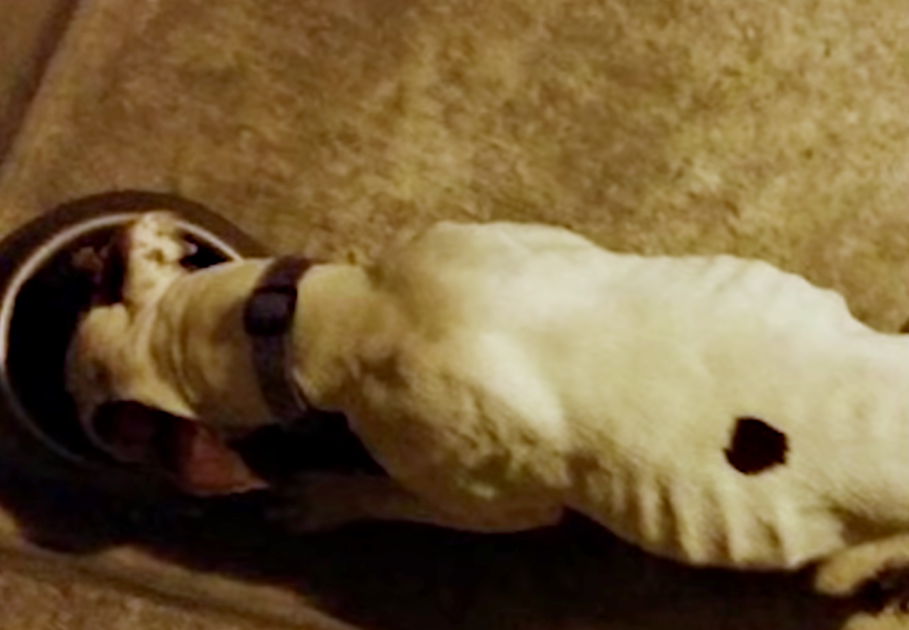 Source: The Dodo/Youtube
A few weeks later, not much had changed. Maddy did what she had to. She said she was going to take Rose home and if her owner had a problem with it then he could call the cops.
Maddy didn't care. She put Rose's well-being first and that, folks, is how you treat a dog!
Maddy drove over and when she got to the house, Rose was of course, in her crate. Her owner had skipped town.
When Rose was finally let out of the crate, she was weak from being malnourished, but she mustered up a few tail wags and kisses.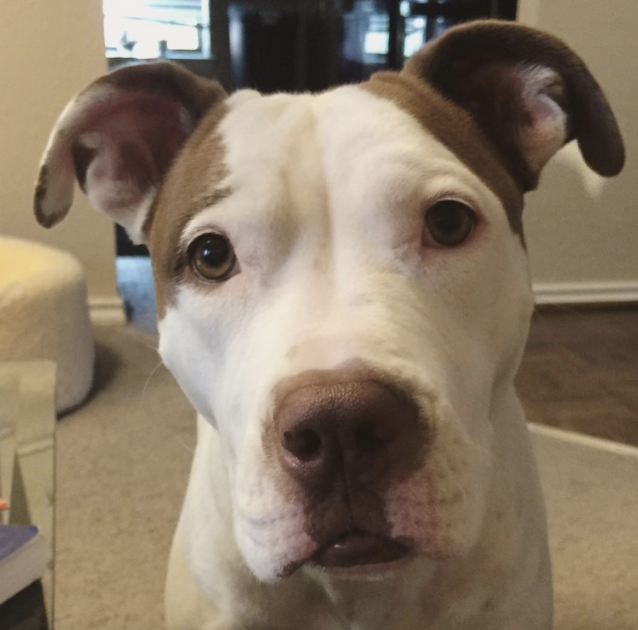 Source: rosieposiepit/Instagram
Maddy decided she would foster Rose until she could find the perfect family. As soon as Rose got to Maddy's house, she realized she could now run and play, and live like a real dog!
Now Maddy just had to work on getting her healthy. She increased her calorie intake and before long, Rose began looking like a healthy Pit Bull.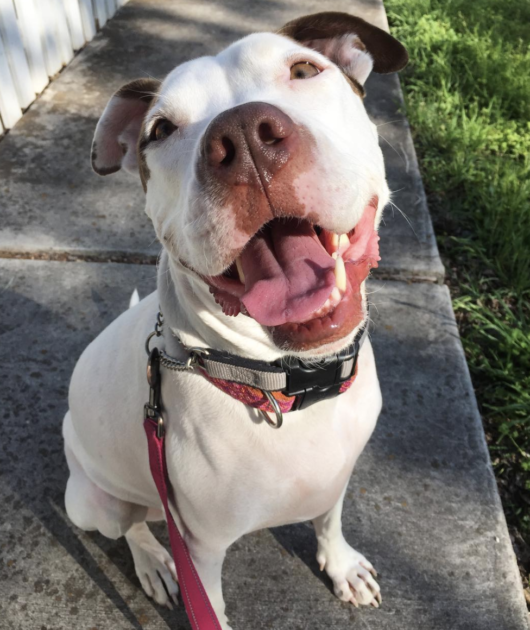 Source: rosieposiepit/Instagram
Rose, as Maddy says, "really, really likes to eat." To see her happily enjoy new foods, warmed Maddy's heart. How anyone could deprive such a loving animal is something we will never comprehend.
Source: rosieposiepit/Instagram
This is when the story gets even better! Maddy says that at the time she was pretty much a broke grad student.
She knew keeping a dog like Rose, who would need a lot of attention, wouldn't be the right thing. But… Rose didn't agree!
Rose was relentless and used her charm to "worm" her way into Maddy's heart. Between her goofy Pittie grins to her grateful tag wags, Maddy couldn't resist.
Sometimes, we realize, it's really the dog that adopts the human. And that's how it was for Rose (now nicknamed "Rosie"). She chose Maddy and Maddy had no choice but to give in.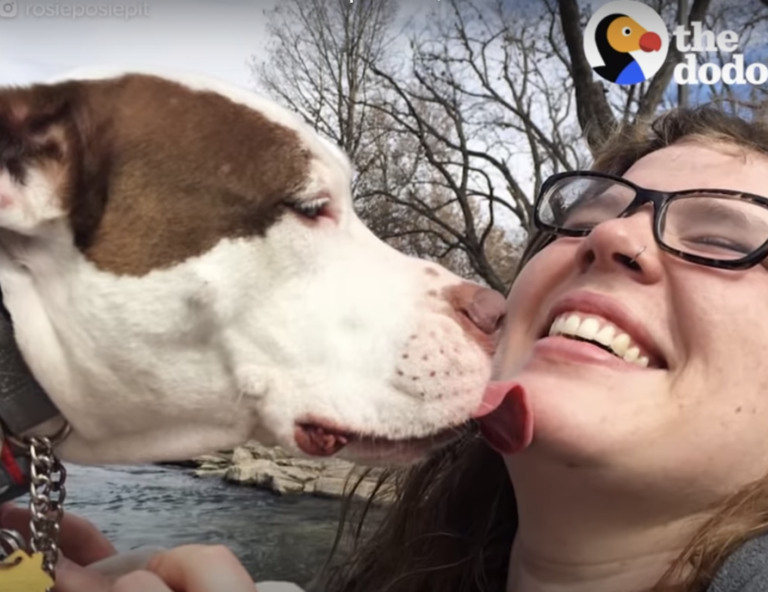 Source: The Dodo/Youtube
They live happily together, enjoying a wonderful life. You can't miss this story! It'll give you all those good feels you crave.
Aren't Pitties the best? Pass this along so others can learn just how special the breed can be!
Please 'SHARE' to pass on this story to a friend or family member