<!– 336×280 ad unit –>
Dogs are some of the most fun-loving, happy-go-lucky critters on the planet. Simply watching them play can be a source of entertainment for hours on end.
Great Danes are a perfect example! They love nothing more than to bask in the sun, run freely through the yard, and get into a little hilarious mischief from time to time.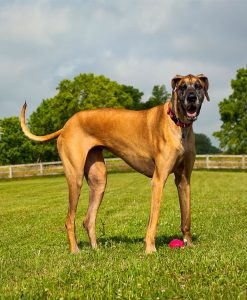 Even though Great Danes are much larger than the average dog, they often forget just how big they truly are. This particular guy, though he is large, can't seem to see over the backyard fence.
This doesn't make him overly happy and he's figured out a way to fix the problem. He has discovered the power of a trampoline and this is when the fun starts.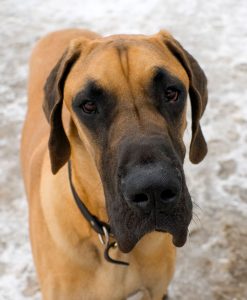 Luckily, the neighbor captured this incredible moment on camera and the internet is going wild over it. Not only has he found a new hobby, but he's also discovered a way to see over the big fence. Check out the video on the next page to see his hilarious new skill!
MOVE ON TO THE "NEXT PAGE" TO READ THE REST OF THE STORY…