<!– 336×280 ad unit –>
A Pearland, Texas man is searching for the kind-hearted stranger who helped him get through one of the worst days of his life, so that he could properly thank him.
JP Groeninger had spent 13 years with his beloved dog Gracie by his side, but with her old age came a plethora of issues. She was having awful stomach issues and she could no longer walk.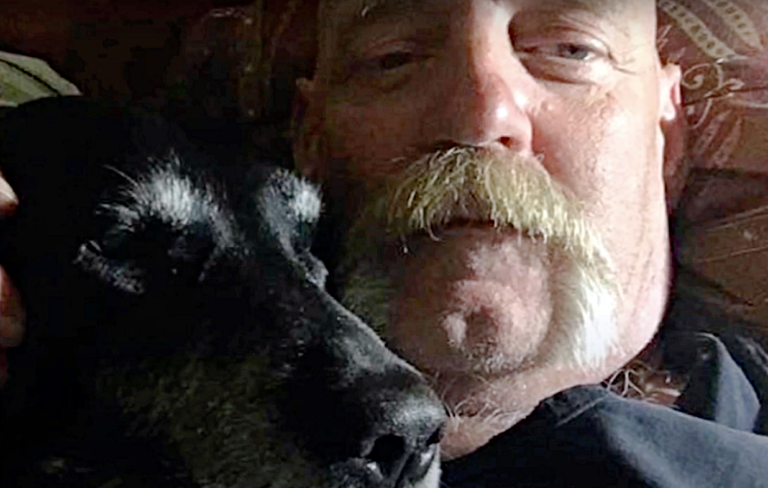 ABC 13 Houston
Groeninger was faced with the extremely hard decision that every pet owner dreads, and decided to bring her to the Houston Humane Society to end her suffering and put her to sleep.
Gracie's loss ripped a hole in Groeninger's heart. She had been there for him for more than a decade and had helped him get through a divorce as well as a battle with cancer.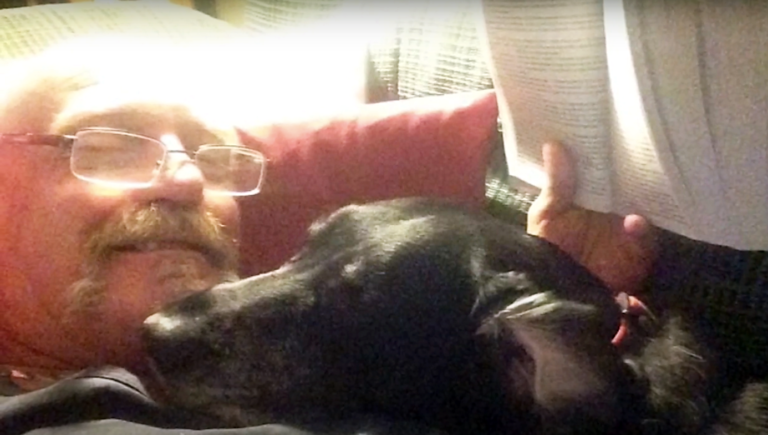 ABC 13 Houston
When he left the vet after putting Gracie to sleep, he tried to hold it together the best he could. But the second he got into his truck, he started crying.
Then something very unexpected happened.
"I was sobbing and I felt a hand touch my arm," Groeninger told ABC 13.
"I looked up I see the face of this woman who had so much compassion on her face. She would pat my arm, and just stood there, allowing me to grieve. Then she turns around and I never saw her again."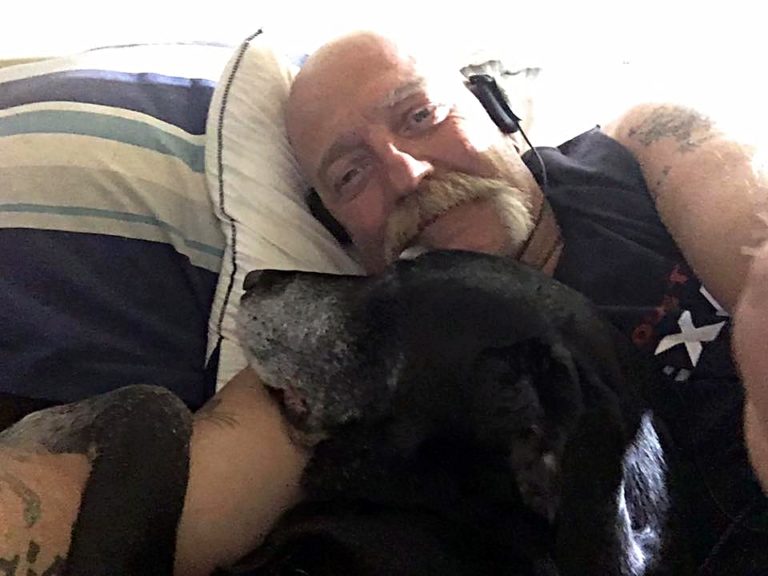 JP Groeninger/Facebook
Now Groeninger is trying to find the woman so he could thank her for being so kind and helping him feel better on such an awful day.
He posted his story in a Pearland residents Facebook group, in the hopes that someone would know the woman.
"It wasn't until later I realized the deep, deep impact she had on me," Groeninger continued. "I realized I'd been visited by an angel, and even if I never meet her again, I'll pay it forward with someone else who needs help."
Please 'SHARE' to pass on this story to a friend or family member