<!– 336×280 ad unit –>
Pet parents know that dogs tug at our heartstrings, and they can turn any bad day upside down with a wag of the tail, loving gestures, or their unexpected shenanigans. With all of the joys that dogs bring to our lives, they also have the power to occasionally do things that upset us. Doggy dad, Anthony Federica, learned the hard way that it's not so easy to scold a dog who is clearly remorseful.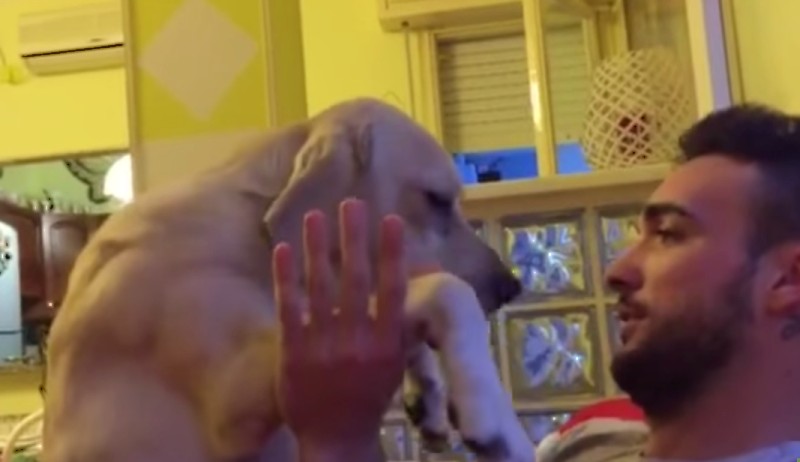 Ettore the Labrador Retriever did something he wasn't supposed to do, so his dad decided to verbally scold him. Imagine trying to keep a straight face and let your dog know he did something wrong when the dog is having none of it! It's apparent that Ettore messed up, but dogs have that special magical power of breaking us down, as Ettore's dad discovered.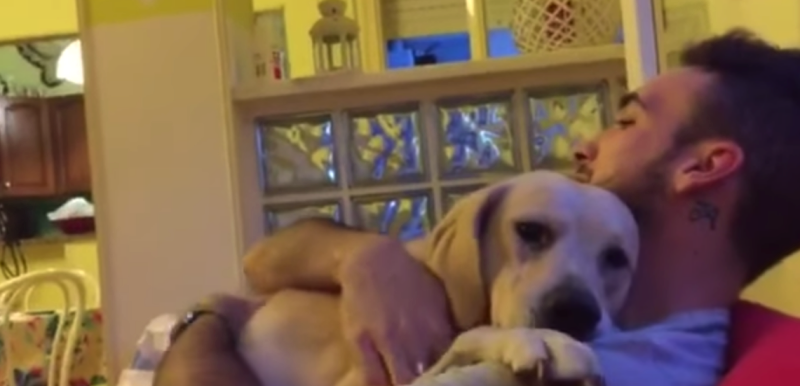 Fortunately, Ettore's lesson of forgiveness was captured on video, which has gone viral. How can Anthony stay mad at his dog when Ettore is laying on the charm and surprises his dad with repeated "I'm sorry" messages of forgiveness?! Dogs are givers of love, as this video clearly shows.
Watch the video and see how this Labrador broke his doggy dad down to tears of laughter!
Please 'SHARE' to pass on this story to a friend or family member