<!– 336×280 ad unit –>
A puppy named Gunnar was born as part of an unwanted litter. The owners couldn't afford to have the mother spayed, so when she gave birth to Gunnar and his siblings, they quickly worked to get rid of them all.
Somehow, little Gunnar was abandoned and left behind to fend for himself, and no one knows how or why.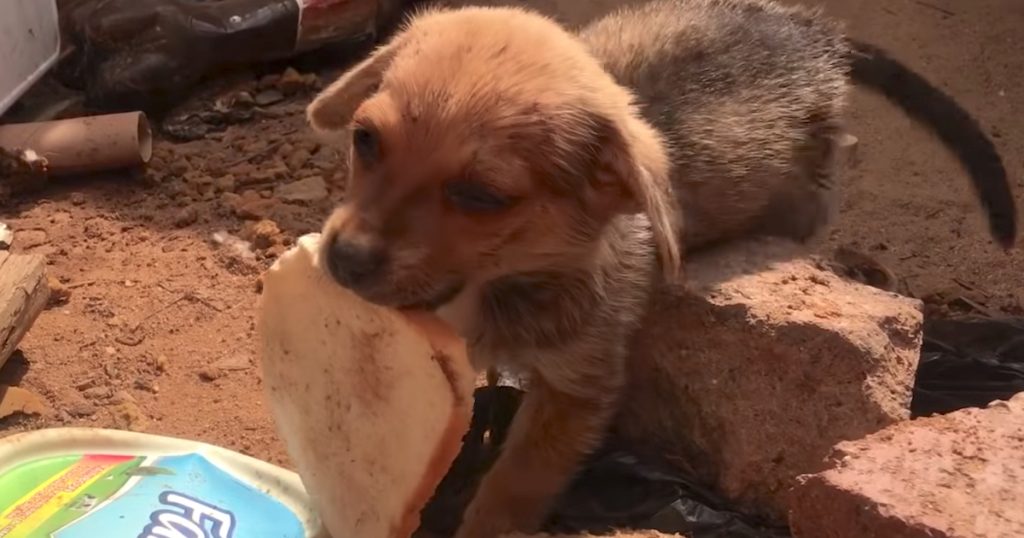 But thankfully he was found by Sidewalk Specials who immediately took him to Vet Point for care. He had lots of ticks and fleas and was infested with worms.
Gunnar was severely anemic and needed iron infusions. The staff fell in love with the pup as they gave him all of the necessary medical attention.
They kept him happy and worked on getting him healthy to be able to put him up for adoption once old enough. At that point, it didn't take long for Gunnar to find his forever home!
Look at him now as he chases a ball in the yard with his new mom. 🙂