<!– 336×280 ad unit –>
Hector the 18-month-old American Bulldog was found heavily chained outside the gates of RSPCA (Leeds, Wakefield & District Branch).
His muzzle was sealed with a pretty robust anti-bite mask, and he was extremely aggressive to anyone who approached him. It took 2 officers to free him from the chain that had become entangled around his neck.
Source: RSPCA | RSPCA/Yorkshire Live
Once the officers secured Hector, they were shocked to find his body littered with what seemed like cigarette burns. To make matters worse, he was not responding to any command whatsoever.
When the workers reviewed the security footage, they noticed that the person who abandoned Hector was using a car with a foreign license plate.
The RSPCA began using commands in multiple languages to see if the distressed Hector responded to any. After several draining sessions, he finally responded to German commands!
He turned out to be highly trained in several complex commands, but his mental scars of abuse still made him nervous around humans.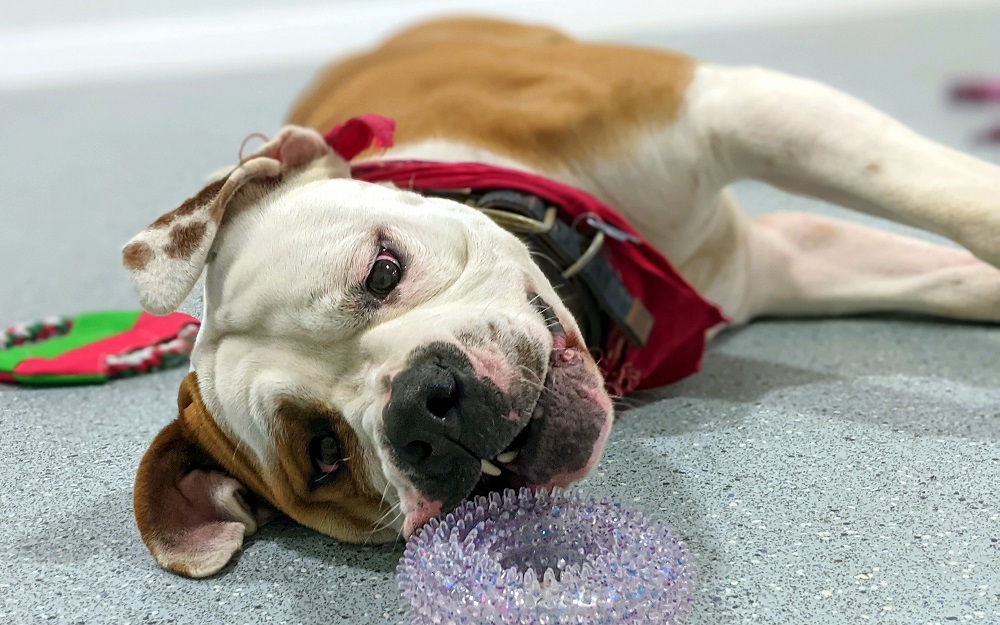 Source: RSPCA
Over the next few weeks, Hector worked on his damaged trust and bonded with all but 2 of the shelter workers. The workers he never warmed up to were smokers, which explained his extreme fears around them.
However, the rest of the workers began training him with English commands and hand gestures – making him a unique bilingual pup!
Hector has always been intelligent, but he has now transformed into a very funny, playful and affectionate pooch.
He is ready for adoption, but needs a home without children and smokers. He needs an owner who is patient, understanding and willing to work with his socialization.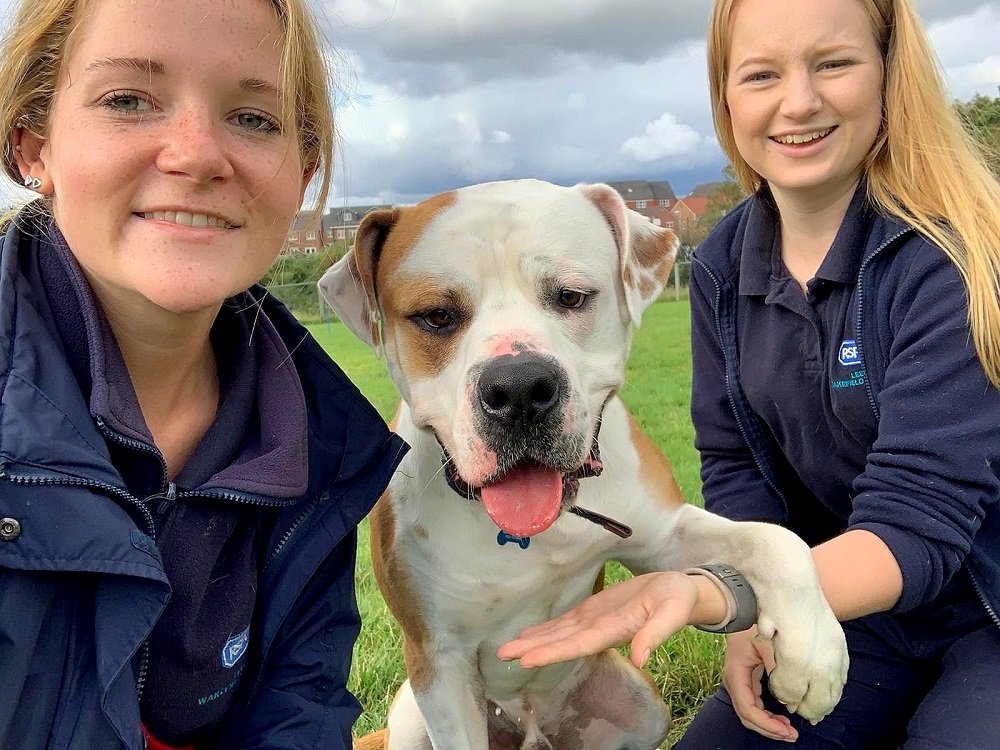 Source: @RSPCALeedsWakey/Twitter
Hector's soul-sucking abuse sure did a number on him, but this sensitive boy has truly bounced back. If you wish to give Hector a chance, you can visit the RSPCA's website for more details.
Let's band together for Hector and help him find a suitable home. Spread the word.
Click the video below to watch Hector overcoming his nightmarish abuse and killing it as a bilingual pooch.
Please SHARE to pass on this story to a friend or family member