<!– 336×280 ad unit –>
This is a story of a starving, homeless cocker spaniel rescued off the streets of Los Angeles.
When an abandoned cocker spaniel was reported to be roaming around a neighborhood in Los Angeles, a few good people from Hope for Paws (a non-profit organization who strives to help lost, hurt, or abandoned animals find homes) came to his rescue.
Hope For Paws had gotten the call about Amos from a few concerned neighbors who saw the dog wandering around the streets. According to a few of the residents in the area, the dog had been spotted wandering around nearly a month.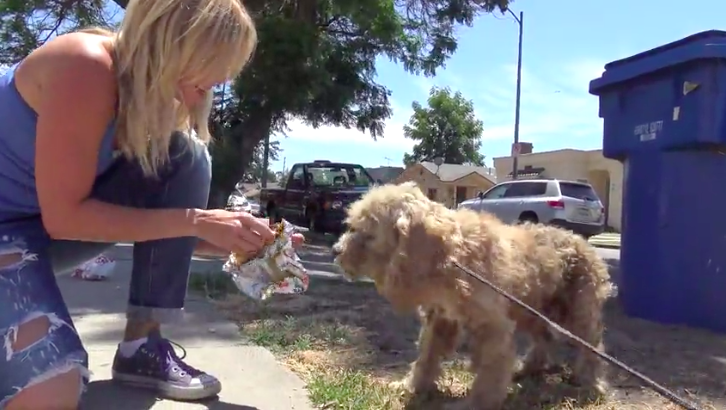 Amos was in bad shape when the rescuers found him and was very wary of people, suggesting that his home life might not have been the best before being left out on the streets. After catching the stray dog, rescuers used cheeseburger to feed the starving dog and help him feel more comfortable.
His clear distrust of people is enough to break anyone's heart. Thankfully, one kind-hearted rescuer by the name of Lisa, pictured in the stills from the video, was able to get close enough to Amos to feed him and even get a leash on him.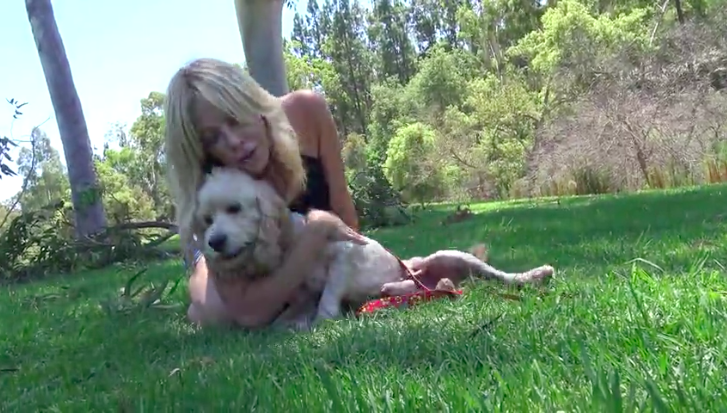 After being taken to vet and helped back on his feet, Amos is a much happier, healthier dog. A foster family has decided to take Amos in to their home until he finds a permanent family of his own. Thanks to the amazing volunteers of Hope For Paws, Amos is back on the road to the recovery and hopefully to healing his wounded spirit.
Move on to the next page to watch the video capturing the full story of Amos' rescue: