<!– 336×280 ad unit –>
Charlie, Nessie, and Dee-Dee are three sweet puppies who were dumped on the side of a road by their owner, and this is their story.
When someone noticed the little ones hiding around a neighborhood, all puzzled and scared, they contacted just the right people.
The volunteers from Hope for Paws came to the scene in no time, and as always, they did their best to save the sweet souls and place them at a safe place where they would be given food and attention.
However, getting them wasn't easy as they probably lost their trust in humans. But these volunteers never give up, and that's why they are the best at what they do. They used a juicy cheeseburger as a "trap," and the sweet pups were soon in their hands.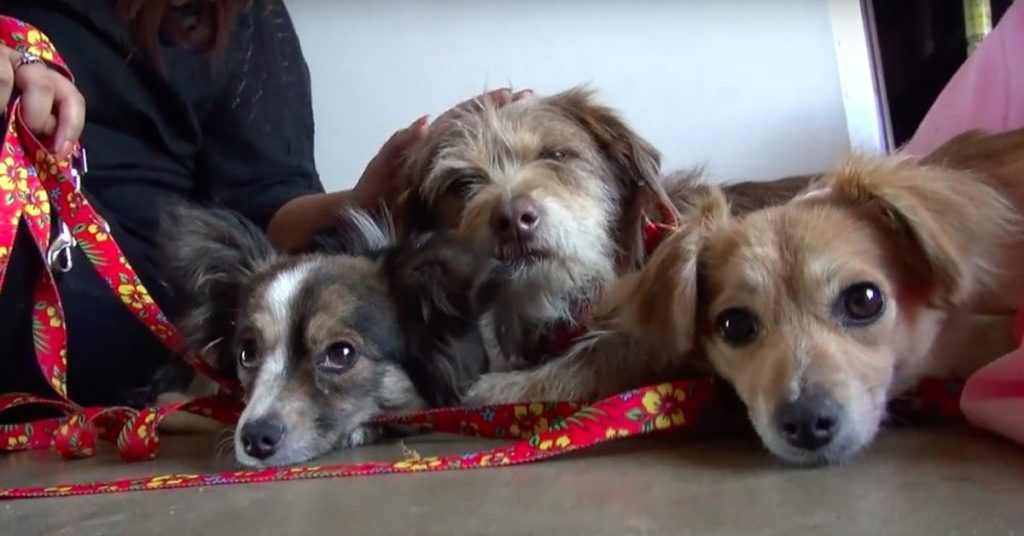 These siblings were so tired that they fell asleep in the car on the way to the shelter. After the vet's check up, they were given food and their own place to stay.
The shelter's staff couldn't believe how someone could abandon such vibrant and adorable dogs. Hopefully, they will find owners who would treat them with the respect they deserve. We keep our fingers crossed for that!
Take a look at the successful rescue in the video below.