<!– 336×280 ad unit –>
Some say that letter-writing and "snail mail" is a dying art, but I have a feeling that if more post offices were like this one, they'd all have lines out the door once again.
Tucked away in the little seaside village of Portree, Scotland, is the town post office. Isn't nothing special, really. The outside is nondescript, and the inside is quaint, packed with postcards, gift-wrapping paper, and other mailing essentials.
Instagram
They've got friendly staff, as is expected from a small-town establishment.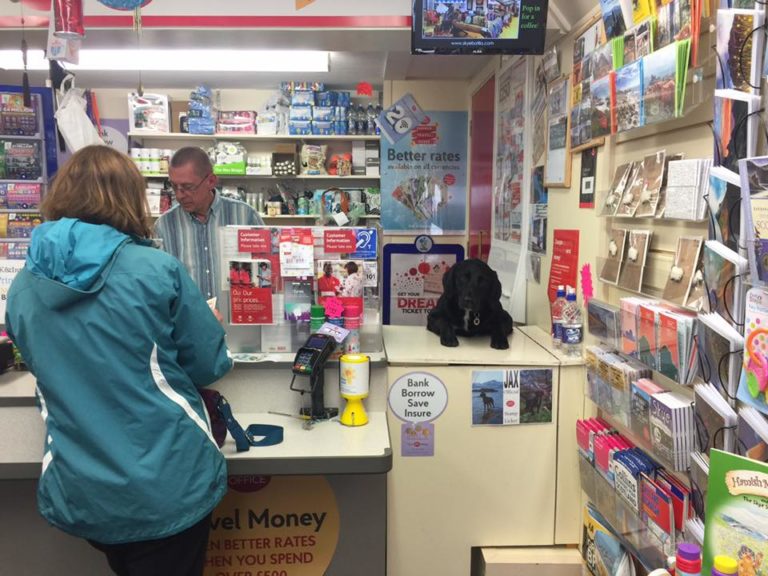 Facebook
There is one smiling face, though, that is a bit out of place.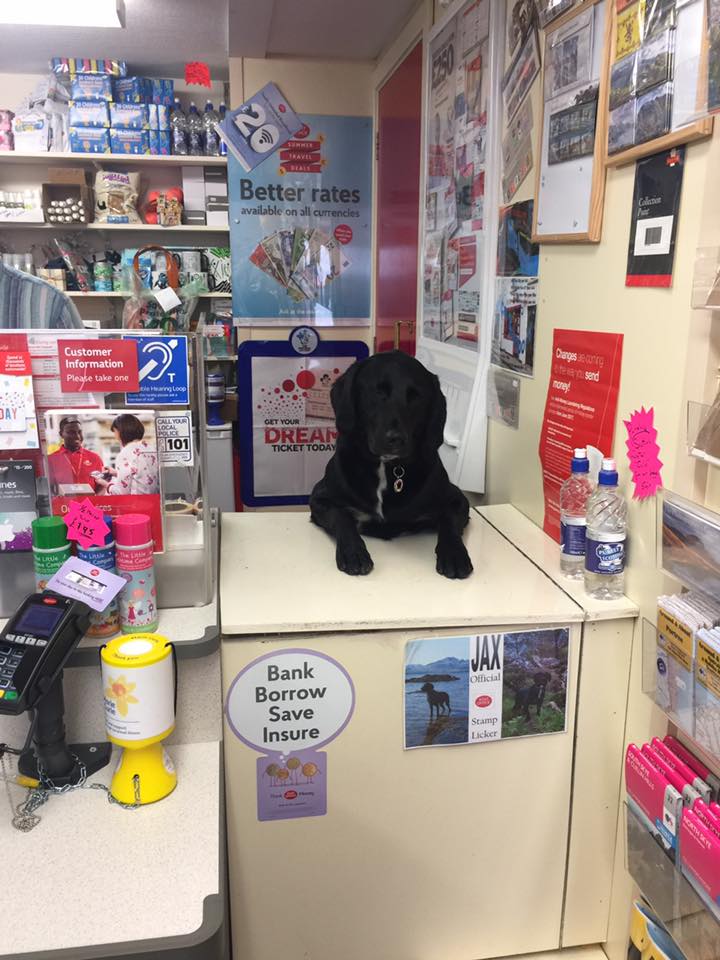 Facebook
Meet Jax! His dad is Postmaster Ray Chandler and when he took over management of the post office, he decided to employ some straight-up nepotism. Ray hired his fur-baby (and we're all glad he did).
Jax has served as a friendly face to customers for two years now… but his actual job description is far more important — and official — than purely "greeter."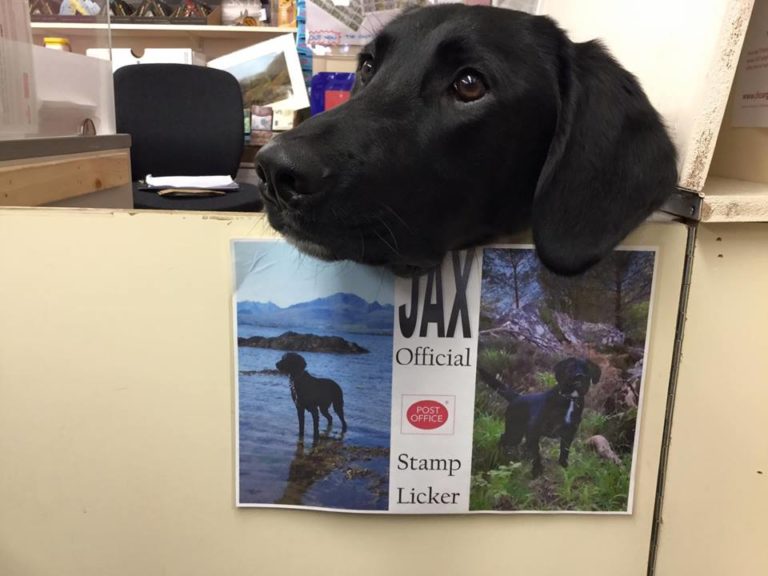 Facebook
That's right, friends! Jax is the "Official Stamp Licker." And thank goodness for him — what would any of the people of Portree do without a proper stamp licker?!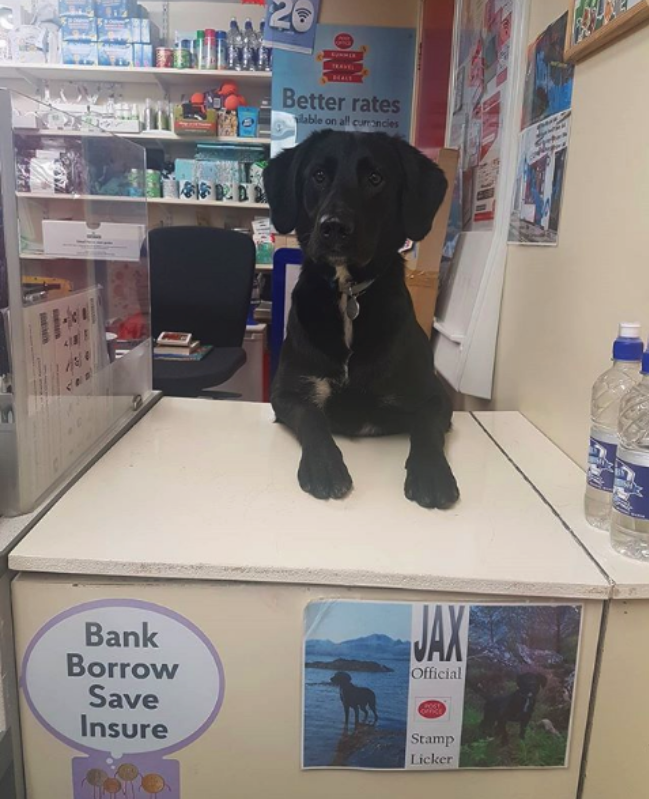 Instagram
He's truly filled a void that they never knew they had.
"He'll actually lick your stamps," Jax's dad told The Dodo. Then again, there are hazards to having a young son on the job with you. Ray points out that the Labrador mix, can get so excited to show off his carefully honed skill, that he ends up eating the stamp.
All in a day's work.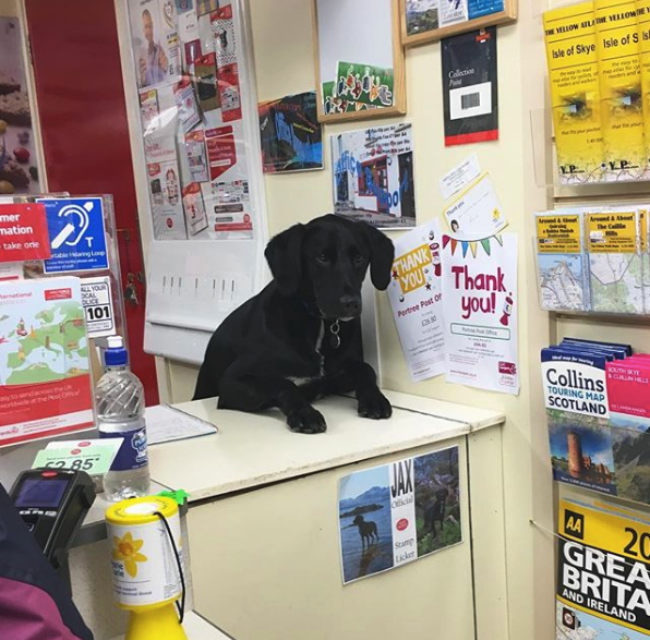 Instagram
But I mean, who could be mad at this face if he accidentally nommed down your stamp?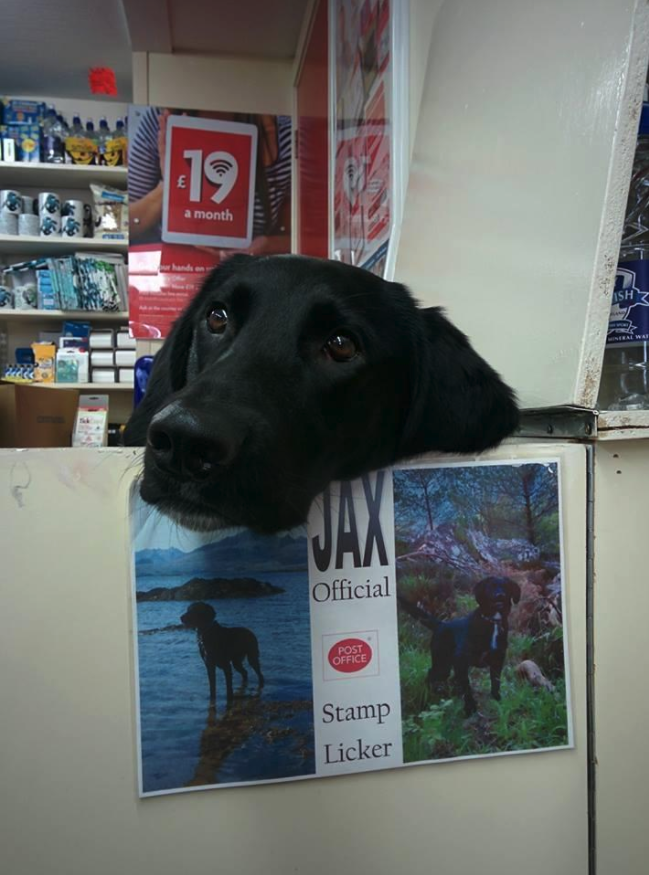 Imgur
Definitely not me!
Share Jax's adorable work ethic to spread some smiles!