<!– 336×280 ad unit –>
Jerry the lamb was born as the runt of his litter. As animal instincts go, his mother abandoned him and chose to nurse his healthier siblings. Soon, his farmer family gave up on him too. He was all alone and facing death soon.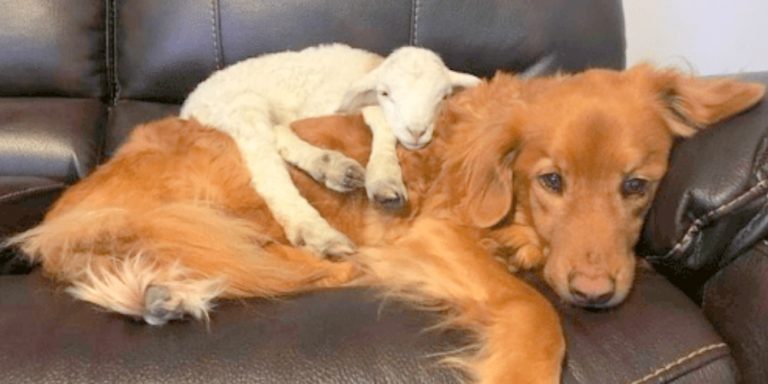 Source: totes.the.goat/Instagram
Luckily, Megan Mostacci from "Black Goat Farm and Sanctuary" found Jerry just in time and brought him back to the sanctuary. There, Jerry was happy to see so many farm animals playing and growing up together. But he was still too young to be let outside on his own. So, Megan let Jerry be indoors with her dogs – Drake, a Nova Scotia Duck Tolling Retriever, and Lincoln, an Australian Shepherd.
Finding himself in the company of 2 huge furry animals worked like therapy for Jerry. The dogs protected their new tiny sibling and Jerry stopped missing his mother! In fact, Jerry took a special liking to Drake and followed him around all day like a little puppy.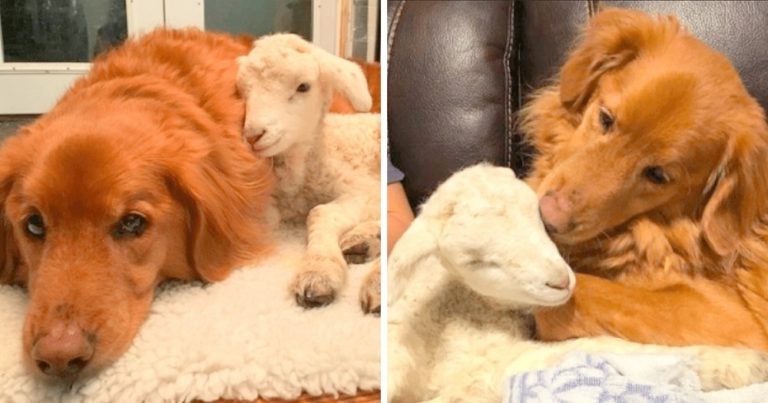 Source: totes.the.goat/Instagram
Drake returned Jerry's love by volunteering as his foster mother. The kind dog would never leave Jerry alone, would oversee his meals, and snuggle with him when he felt scared or sleepy. Jerry was happy in his new home. Things were going splendidly well for a few months until Jerry fell sick one day.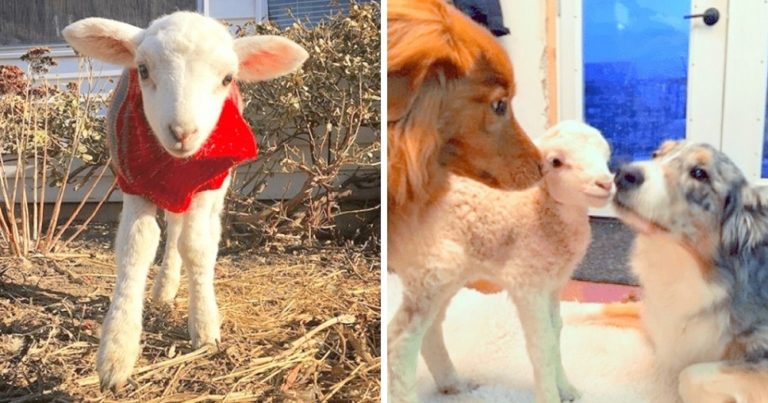 Source: totes.the.goat/Instagram
Unfortunately, Jerry couldn't recover and passed away . In his short life, he felt loved due to Drake and his new family. Jerry's passing has left a big hole in Drake's heart, which he tries to fill by looking out for the other tiny lambs in the farm (something which he never did before meeting Jerry). Seems like sweet Jerry left a lasting imprint on Drake's heart!
Check out the video below to watch Jerry try out his cute new onesie!
Please 'SHARE' to pass on this story to a friend or family member