<!– 336×280 ad unit –>
Leala is a sweet and loyal family dog that takes pride in caring for her family. Recently, Leala's dad, David Kenney, and the rest of the family were visiting friends in Brisbane, Australia. They, of course, brought their favorite dog along. This decision paid off immensely.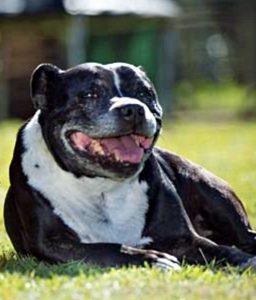 All of a sudden, the nine-year-old Staffordshire Bull Terrier came running up to David, soaking wet. She barked and paced frantically until, finally, David agreed to follow her. She led him to a nearby dam.
That is when David saw the most heartbreaking thing imaginable: His two-year-old son, Alexander, was face down, floating in the water.
David and his friends acted quickly and began performing CPR. This continued for 27 minutes until paramedics arrived. They finally restarted Alexander's heart but considering how long he was down for, his chance of survival was unlikely.
Alexander's mother, Lisa Brockbank, was walking back to the house when an ambulance rushed past her. She had no idea what was going on. She assumed the ambulance, and then later the helicopter, was for someone else. But once she got to the scene, she realized the commotion was all for Alexander, as he lay there unconscious. She was living her worst nightmare.
Alexander was airlifted to Brisbane's Lady Cilento Hospital and admitted to the Pediatric Intensive Care Unit where he was put into a medically induced coma.
Miraculously, the little boy, just 48 hours later took a dramatic turn… FOR THE BETTER! He was brought out of his induced coma so he could breathe on his own.
The doctors and staff were amazed by Alexander's recovery and chock it up to the CPR being performed quickly and perfectly while in the field. If it weren't for Leala, who led her dad to Alexander as quickly as she had, Alexander would not have made it.
GIVE THAT DOG A BONE!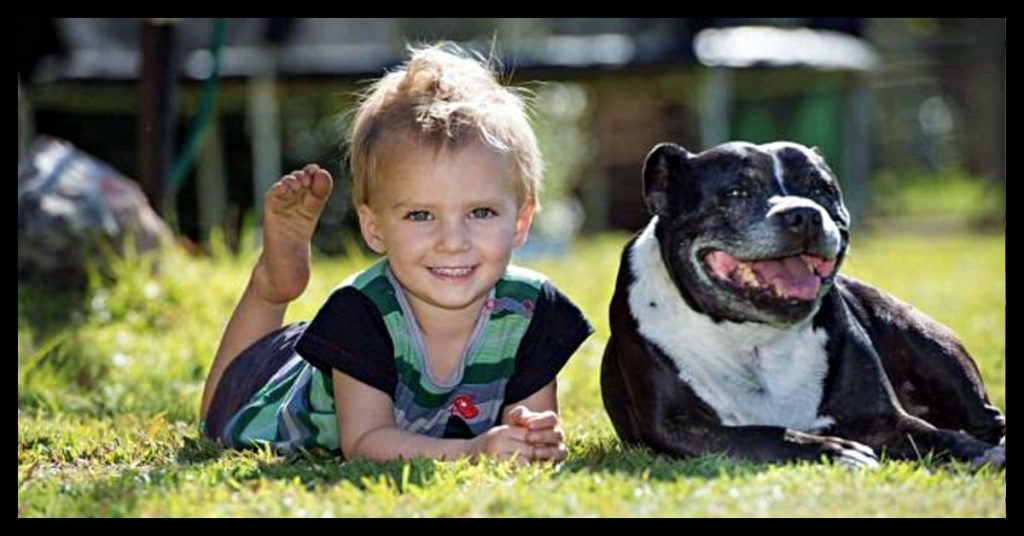 Please 'SHARE' to pass on this story to a friend or family member