<!– 336×280 ad unit –>
Sometimes our dogs can be a little over-protective of us and no one knows this as much as dog dad Nathan McNeese, who's Chihuahua refuses to share him with anyone… including his own wife!
The small pup named Bristol who has been with the MCNeese's since she was just a little puppy, has taken much more of a shining to Nathan than wife Alicia over the years and has no qualms expressing just that.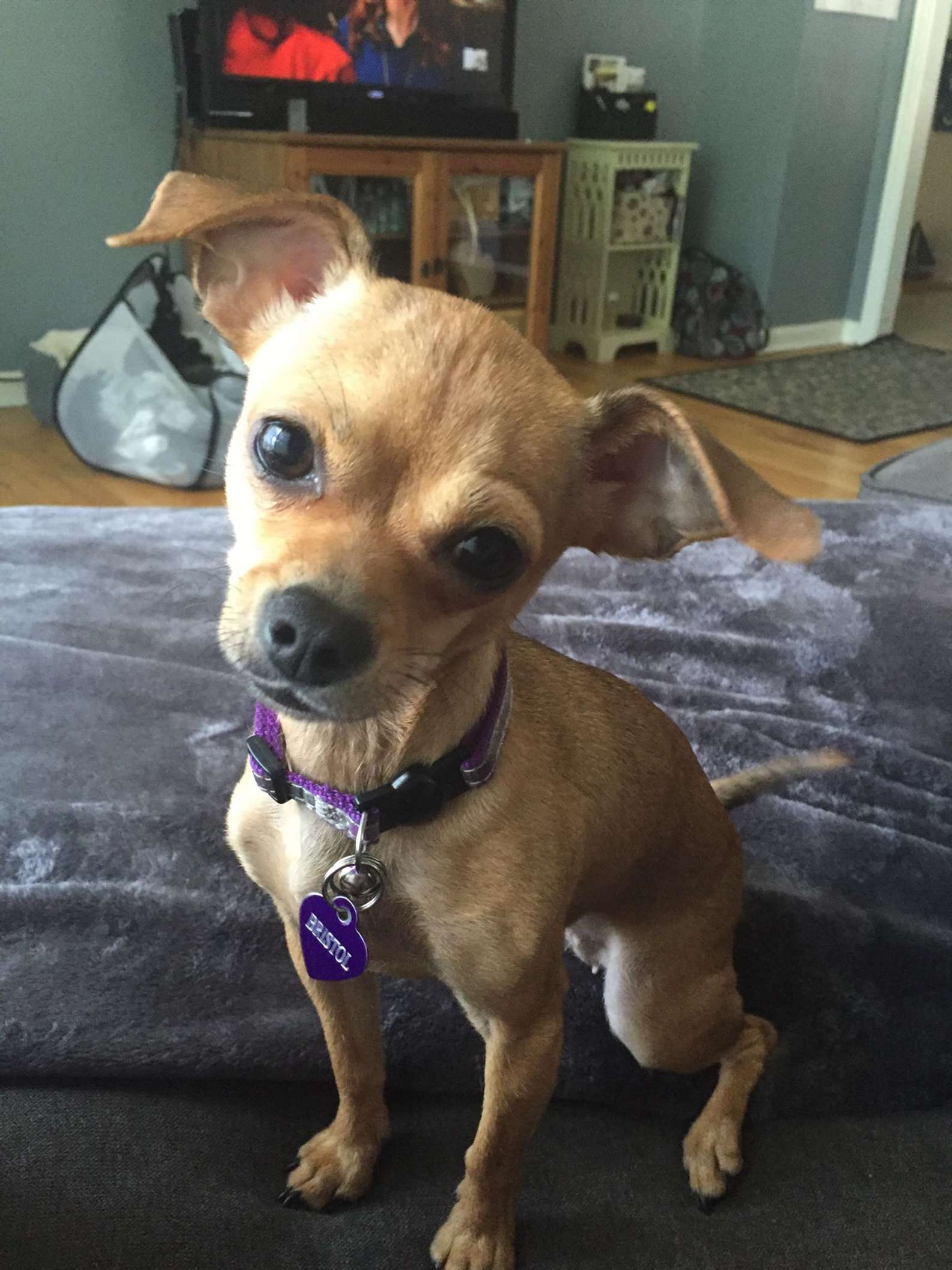 ALICIA LEE MCNEESE
Bristol has clearly marked Nathan as her territory, and as far as she is concerned three is a crowd.
The pooch who can almost always be found curled up next to Nathan or somewhere close by, is like a jealous girlfriend and isn't afraid to give Alicia the 'look' when Bristol feels she interrupting their quality time together. What look?  Well the "'Sorry, Mom, he is my man,'" look according to Alicia.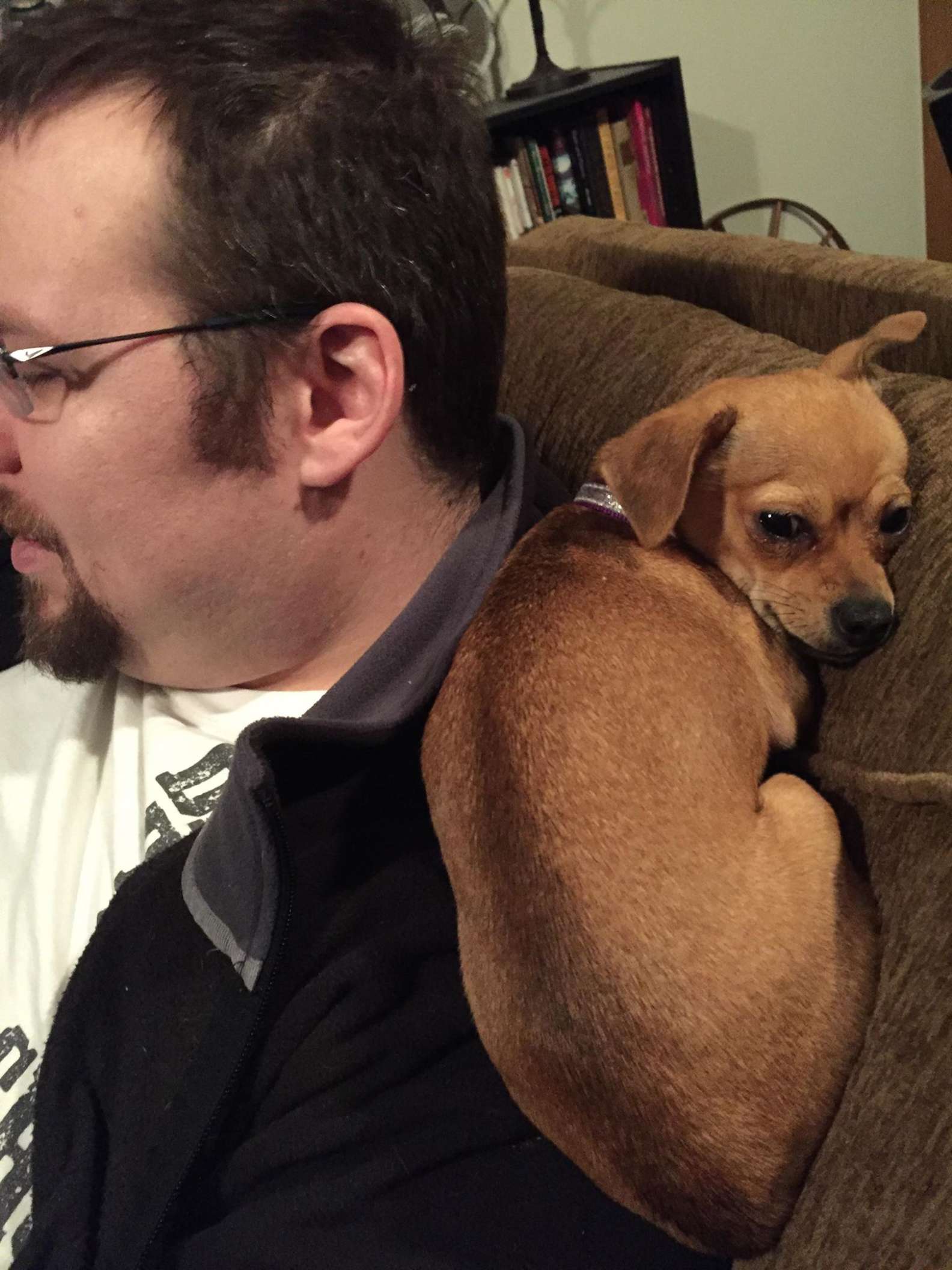 ALICIA LEE MCNEESE
Alicia and Nathan McNeese have a great marriage, but there's just one person who's always trying to get between them: their Chihuahua named Bristol. The little dog developed an affection for Nathan from the minute she met him, and since then, it's been all about him. In fact, oftentimes, Alicia can't get much of a look in.
"Her go-to person is my husband," Alicia told The Dodo. "The bond that they have is incredible."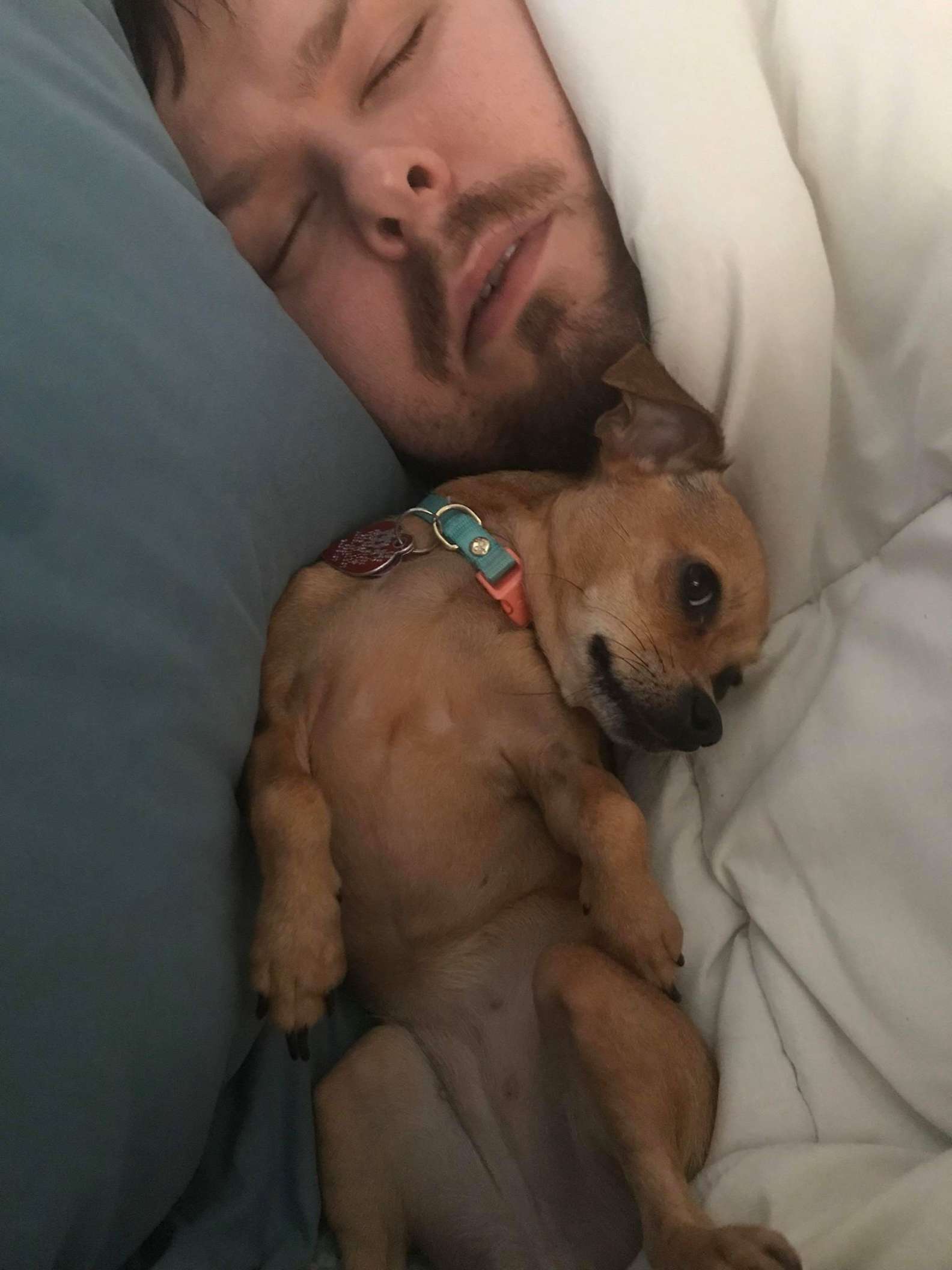 ALICIA LEE MCNEESE
Bristol lets her connection with Nathan be known, by basically never leaving his side. The little dog snuggles up on her dad's shoulder, follows him around like a sheep and is even the little spoon when they go to bed!
Hilariously, she often takes Alicia's space in bed, in the hopes that Alicia will find another spot to kip in. But the tiny pup doesn't take up much space, so luckily, Alicia is still able to share the bed with her husband.
ALICIA LEE MCNEESE
If Alicia attempts to give her husband some attention, it's guaranteed that Bristol will be straight on her back.
In a hilarious video posted by Alicia on Tiktok, you can see Bristol vying for Nathan's attention when Alicia who was resting on Nathans's shoulder as he drove, raises her head briefly only for Bristol to take her spot without a moment of hesitation. "I think she was thinking, 'He's my human. Move on over, Mom,'" Alicia said
ALICIA LEE MCNEESE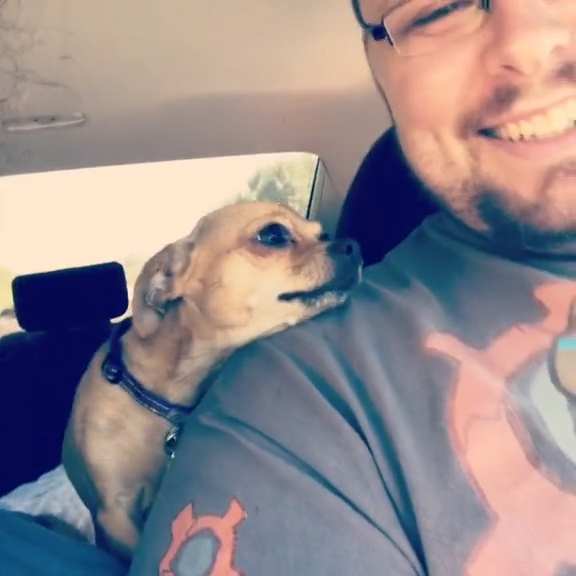 ALICIA LEE MCNEESE
Watch the cute video:
https://www.tiktok.com/@alicialuvlee12/video/6846924126771318022
There's no question that the bond between Nathan and Bristol is special. The bond that they have is incredible,  and even though the two love rival step on each other's toes now and again, Alicia loves Bristol even despite her obsession with her husband  'She is sweet…When she wants to be." Alicia admits.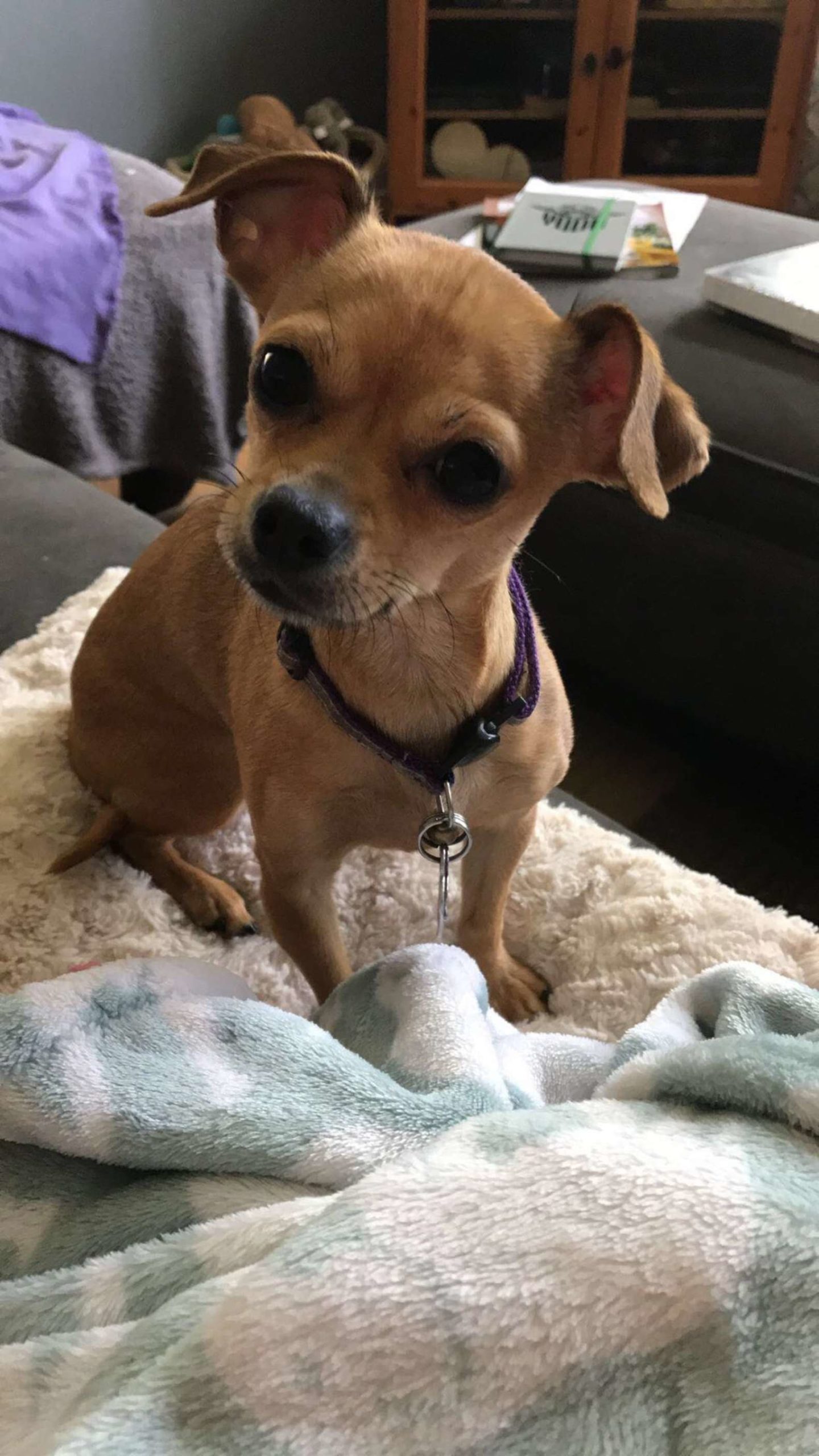 ALICIA LEE MCNEESE
As for Nathan, he has no problem with the two leading ladies in his life fighting for his attention and apparently 'soaks it all up' according to Alicia. Ha, Typical!
Please SHARE this story with your friends and family!