<!– 336×280 ad unit –>
A Perth man was put behind bars after he was seen on surveillance video abusing his Rottweiler puppy.
WA police found the footage on a seized CCTV hard drive that they found during a Misuse of Drugs Act search warrant.
The video shows the 29-year-old Aussie carrying the then three-month-old pup, Sasha, by the neck to the front of a parked car. He then knees the helpless pup in the ribs three times, fracturing them.
Police filed an animal cruelty report and a RSPCA investigator soon went back to the house to take Sasha out of his custody.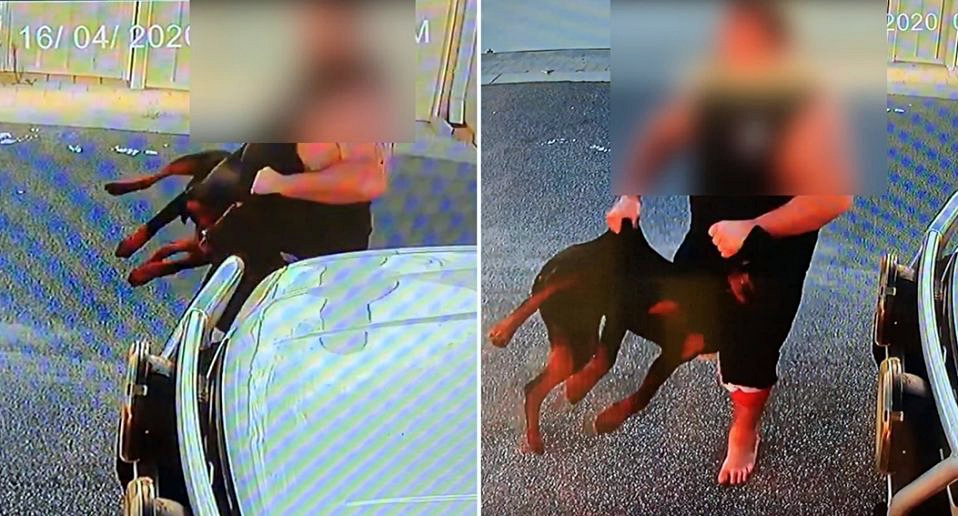 RSPCA WA
Despite being caught on camera, the man admits that he slapped her, but denies beating her and says that he doesn't remember ever kneeing her.
He has since pled guilty, was fined $2500, and is responsible for paying for all of Sasha's medical bills. He is also not allowed to own or be in contact with a dog for three years.
"Our animals rely on us totally and love us unconditionally and it is absolutely not OK to treat them like this," Hannah Dreaver, RSPCA WA Executive Manager Animal and Enforcement Operations, said in a statement.
Sasha has been treated for her fractured ribs and is still receiving care at the RSPCA's Animal Care Center until she's ready to be put up for adoption.
H/T to Yahoo News.
Please SHARE to pass on this story to a friend or family member