<!– 336×280 ad unit –>
Bryant Thompson was out walking in Dartmouth, Massachusetts, when he spotted a man walking his dog through Shubie Park.
But it wasn't your typical walk. His dog was bundled up in blankets to keep warm, and was lying in a wagon. As the man pulled his beloved pup in the wagon, Thompson snapped some photos from a distance.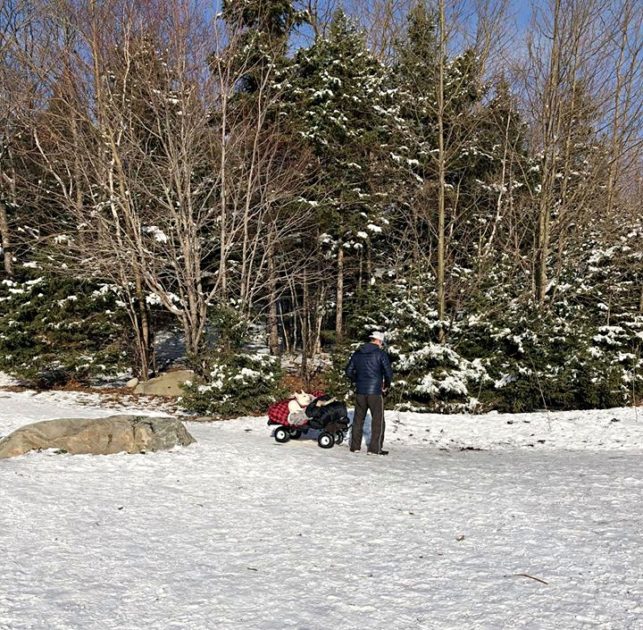 Bryan Thompson/Facebook
After speaking with the man, Thompson learned that the dog has ALS (Degenerative myelopathy, or better known as Lou Gehrig's disease), and is unable to walk on her own.
ALS affects mature dogs, usually between the ages of 8-14 years, and worsens until the dog is no longer able to walk and is paraplegic in the rear limbs.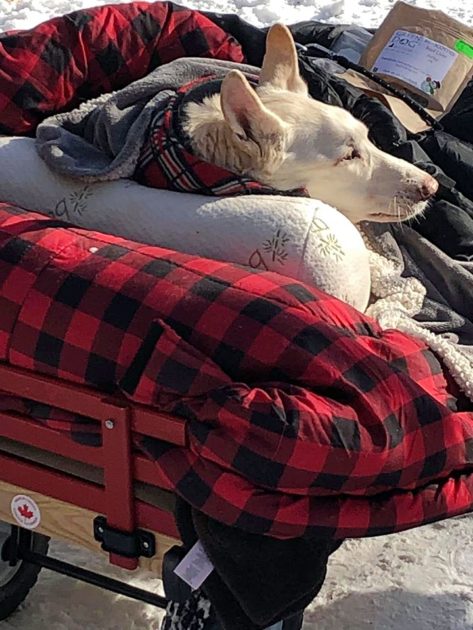 Bryan Thompson/Facebook
The man didn't want ALS to prevent his furry best friend from seeing the world and getting some fresh air, so he continues to walk her in a wagon.
"I told him he was a great person for doing that, because I know there are many who wouldn't," Thompson wrote in a Facebook post, which quickly went viral. "He just said that she would do the same for him and kept trucking. It's hard to type this without tearing up."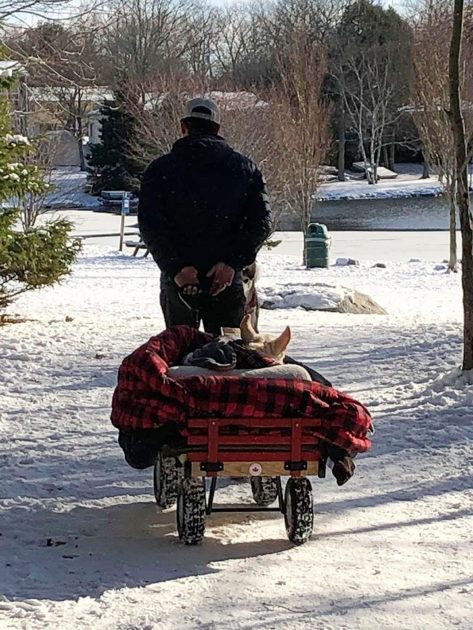 Bryan Thompson/Facebook
Faith in humanity: restored! This man has a heart of gold for showing such love and care for his paralyzed pup.
Dogs are such sweet creatures and love their humans more than they love themselves. Showing them that love in return is the least we can do for them.
Please 'SHARE' to pass on this story to a friend or family member