<!– 336×280 ad unit –>
Max is a 25-year-old Moluccan Cockatoo with a highly individualistic and larger-than-life personality.
He literally thinks the world revolves around him, and that he is the unique king while his obedient humans are his minions.
But during his usual snack shopping trip to the pet store, he had a life-changing awakening!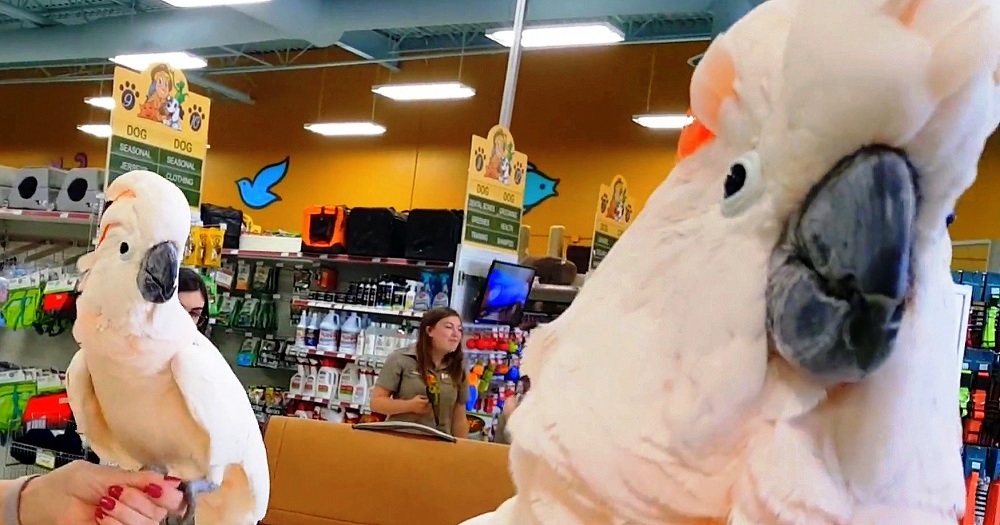 Source: Rumble Viral/YouTube
Max was shocked out of his wits when he spotted another bird identical to him! As it turns out, "Q" the young female Moluccan was also visiting the pet store that very moment.
What were the odds! As both the birds had a reciprocal freak out, the lucky store visitors made sure to capture this extraordinary moment on their cameras!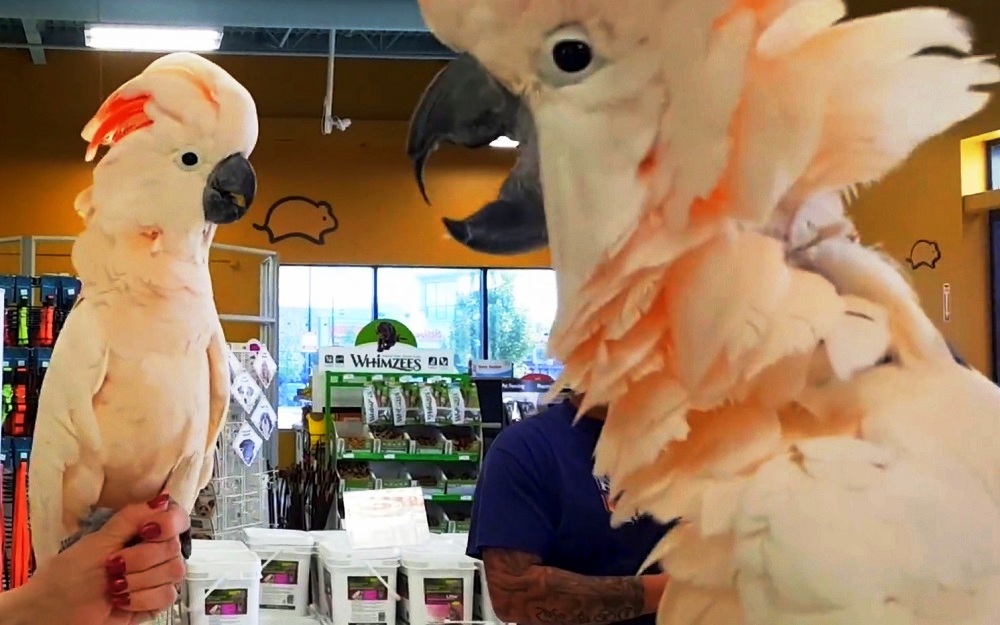 Source: Rumble Viral/YouTube
In this video, we see Max and Q's wildly captivating reaction upon seeing one another. With their contagious excitement, they sing and dance together and even show off their rich pitch range.
It's a total party for the onlookers as the ecstatic birds make merry together like there's no tomorrow! Looks like they're best friends already!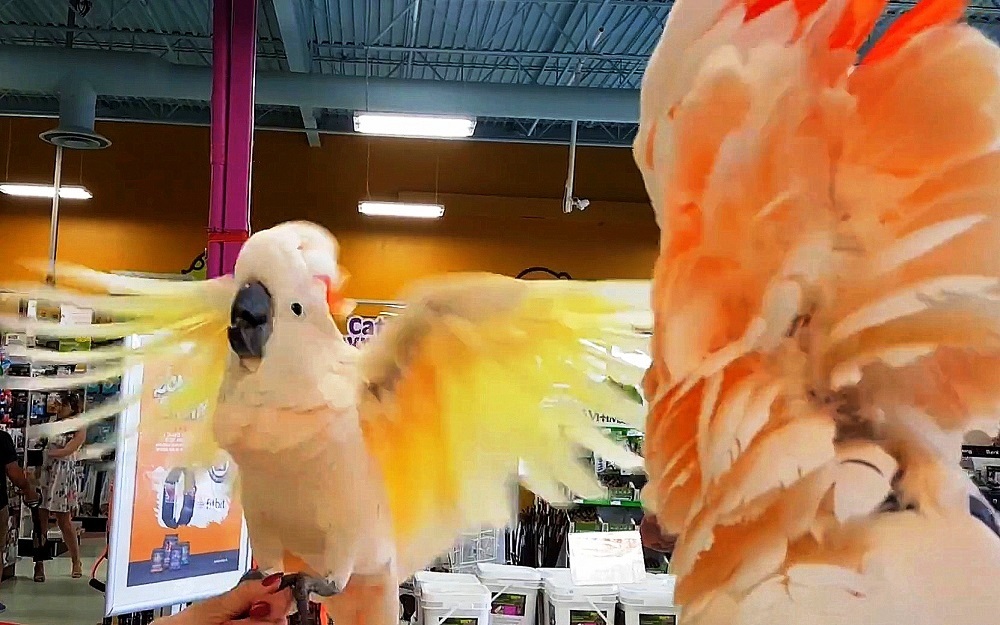 Source: Rumble Viral/YouTube
Both Max and Q have stolen our hearts with their insanely funny gestures. As for Max, meeting Q amidst the cheering humans only helped him confirm the undeniable royalty/deity status of his kind.
Don't forget to keep your volumes up for this gold!
Click the video below to watch Max and Q going crazy during their exuberant pet store encounter!
Please 'SHARE' to pass on this story to a friend or family member