<!– 336×280 ad unit –>
67-year-old retired sheriff Dan McClelland and his tiny police dog, Midge, were absolutely inseparable and literally couldn't live a day without each other.
Sadly, McClelland recently passed away after a long battle with cancer, and 16-year-old Midge ended up dying just a few hours later, quite possibly of a broken heart.
McClelland worked for the Geauga County Sheriff's Office for 44 years, and alongside Midge for ten of those years.
Midge, a Chihuahua-Rat Terrier mix who was certified by Guinness World Records in 2006 as the smallest police dog in the world, used her small but mighty nose to sniff out drugs.
Her tiny size made it easy for her to search vehicles inside and out without tearing up seats or making a mess like some of the large police dogs.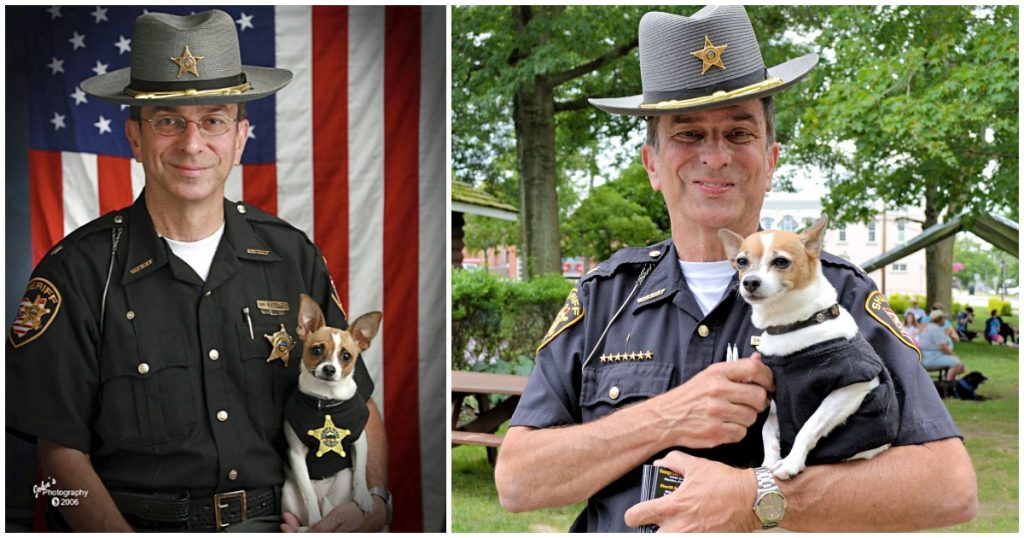 Heroes Vest Fund, Inc./Facebook & @GeaugaLibrary/Twitter
The dynamic duo was always together. When McClelland was in his office, Midge would sleep on her dog bed next to his desk. The two of them would also make periodic visits to schools together to talk to the kids. 
When McClelland decided that it was time to retire, Midge retired too. The two of them, plus McClelland's wife, Beverly, then set out to travel the county.
Both McClelland and Midge will be missed greatly by their community.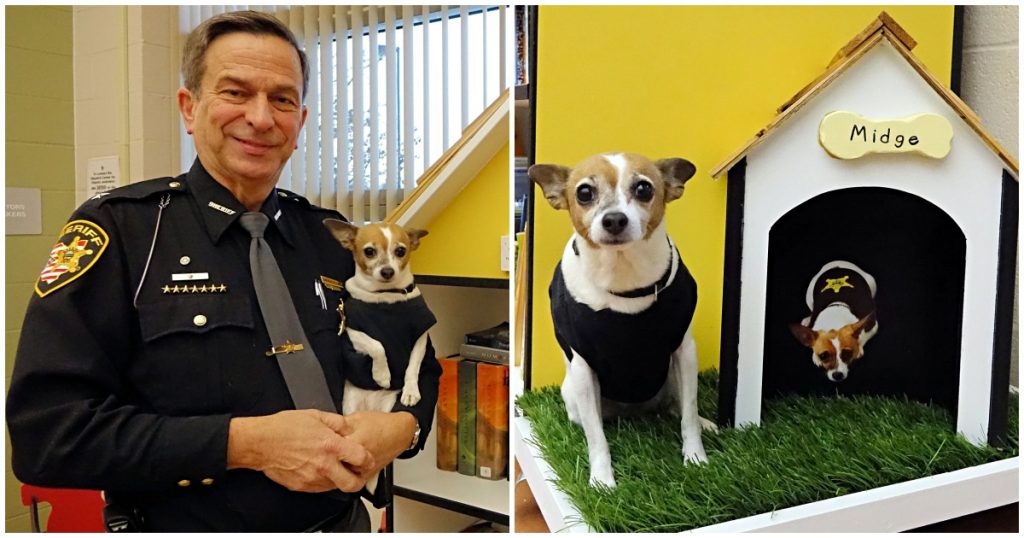 @GeaugaLibrary/Twitter
"Today we join our Geauga County family in mourning the loss of Sheriff McClelland and Midge," Geauga County Public Library tweeted. "He will long be remembered for his commitment to his community, his duty, and for all the good that he did."
McClelland's family say he and Midge will be buried together.
H/T to AP News.
Please SHARE to pass on this story to a friend or family member