<!– 336×280 ad unit –>
Roy and Bernita Rogers knew for years that they wanted to be parents. Unfortunately, every time they tried to conceive, it resulted in a miscarriage.
Eventually, the heartbroken couple began to give up. That's when a little fur baby named Midnight entered their lives.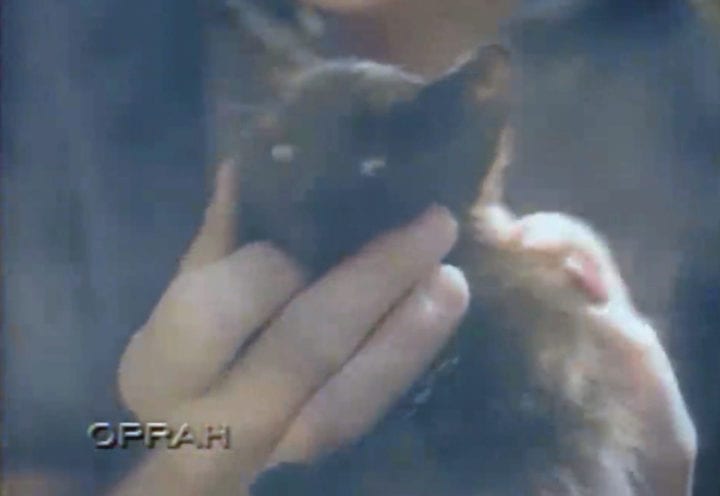 Source: OWN / YouTube
A small, black fluff ball kitten wandered into their back yard one afternoon. Looking to welcome a new baby into the family, Roy and Bernita adopted the kitten immediately.
Although the tiny creature wasn't a human baby, they were ready to love it all the same.
They named her Midnight; for years, she was their only child and they lovingly bestowed affection on the cat.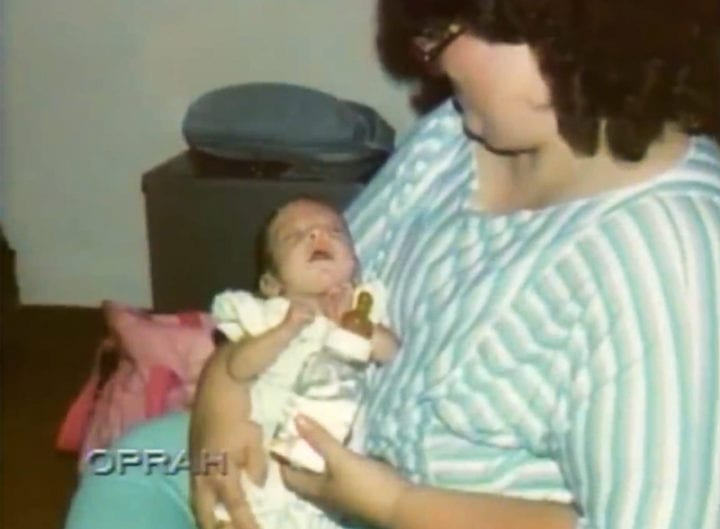 Source: OWN / YouTube
But then, something incredible happened: Bernita became pregnant.
Her pregnancy was healthy and – 9 months later – the happy couple welcomed their baby girl into the world. They named her Stacey.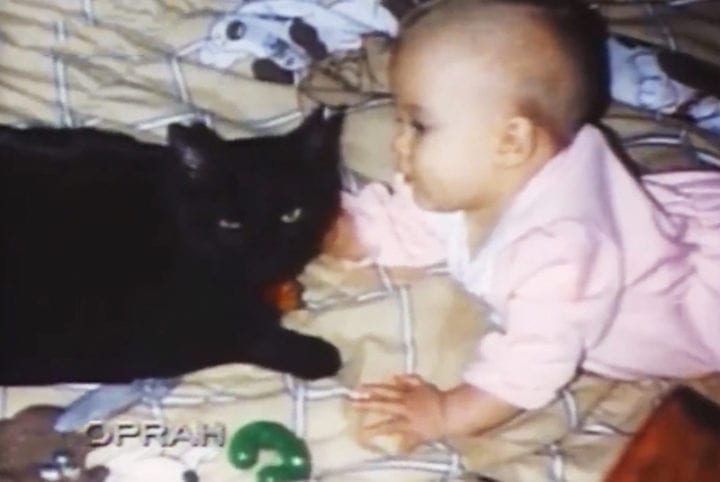 Source: OWN / YouTube
The parents, because of their heartbreak in the past, were overprotective of Stacey. Roy and Bernita constantly had a baby monitor near her, just in case of emergencies.
Thankfully, she also had a loving feline guardian angel that watched over her.
While she was still young, the unthinkable happened: Stacey fell very ill. Doctors assured Bernita it was a normal virus…but tragedy was on the horizon.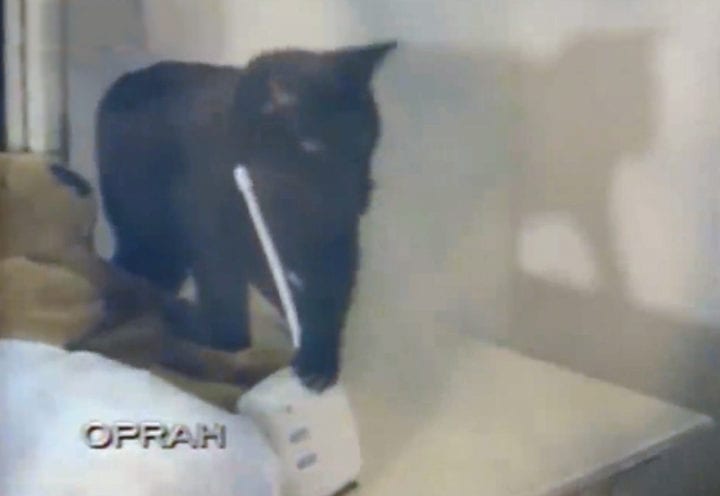 Source: OWN / YouTube
One night, after putting Stacey to bed, her parents were in another room visiting with family. They had her baby monitor running, as usual…but it wasn't able to pick up what was happening.
That's when the heroic Midnight stepped in. She began to act erratically, jumping on and off of Bernita. When she didn't respond to her alarms, the cat ran into the baby's room…and began screaming into the baby monitor.
The whining, mewling, and screeching caught the parents' attention and they rushed into the baby's room, only to discover Stacey was barely breathing and gasping for air.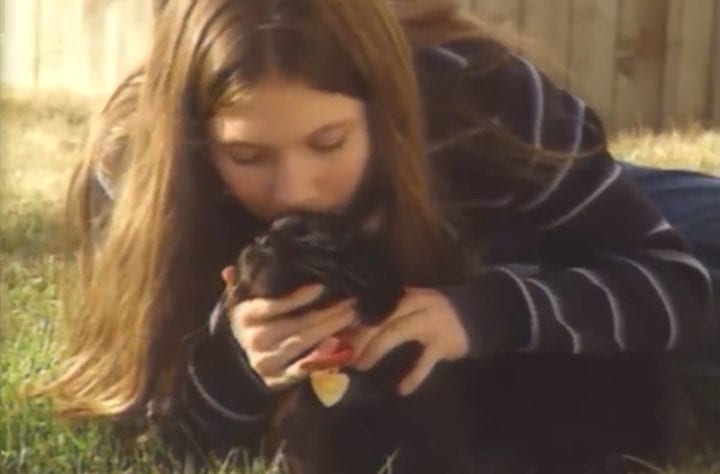 Source: OWN / YouTube
Thankfully, because of Midnight, Roy and Bernita were able to get their baby medical attention. The cat literally saved Stacey's life and she was able to grow up to be a healthy little girl.
Stacey survived because of the loving feline, and not only that, she was able to grow up with one of the best friends a girl could have.
Cats can be man's best friend, too!
Please 'SHARE' to pass on this story to a friend or family member