<!– 336×280 ad unit –>
Mom Leah Delerme can never get enough of her charming rescue dog, Miller. The 9-year-old Redbone hound is his mom's favorite and he knows it.
This is why he is one pampered, mischievous boy who believes he can never get into any trouble with his mom!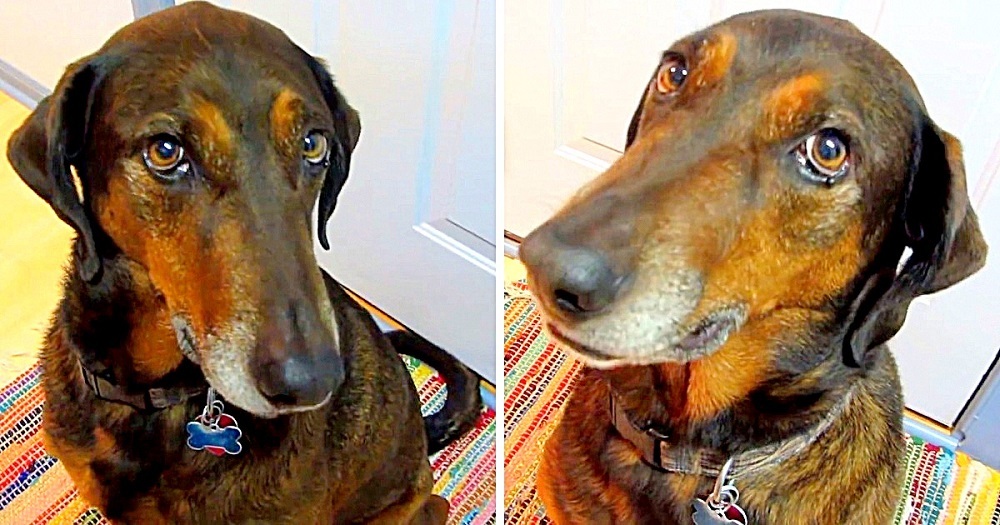 Source: Leah Delerme/YouTube
In this hilarious video shared by Leah, we see Miller just after he was caught stealing a large chunk of food from the kitchen counter.
When Leah confronts Miller about his thieving antics, the smug dog nonchalantly looks away. He thinks that Leah will let it go if he pretends to ignore her!
However, Leah is concerned about Miller's irresponsible snacking habits and wants him to apologize. She keeps nagging Miller about the food and demands him to at least say a sincere "sorry".
When Miller sees that Leah just won't leave him alone, he decides to use his best weapon against her – his dashing smile!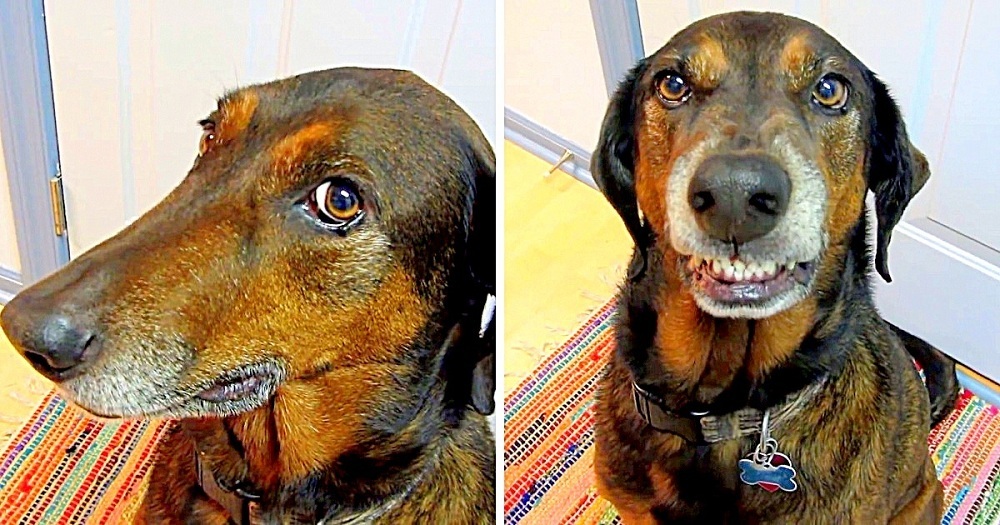 Source: Leah Delerme/YouTube
Miller looks adorably goofy as he tries to smile his way out of trouble. He twists and turns to show his best grin to Leah while persuading her to calm down already!
We're sure Leah's temper melted away with Miller's disarming smile. What an adorable little thief!
Click the video below to watch Miller trying to convince his mom with his goofy smile!
Please 'SHARE' to pass on this story to a friend or family member