<!– 336×280 ad unit –>
The story of a monkey and a stray puppy's transcending bond has caught the internet in awe and wonder.
The monkey in India adopted a stray puppy and makes sure the pup eats and is protected from other stray dogs and animals in the area.
The locals remembers that the puppy was crying helplessly on the streets in Tamil Nadu, India until the monkey came along and decided to lend a helping hand and took it upon herself to adopt a tiny stray puppy.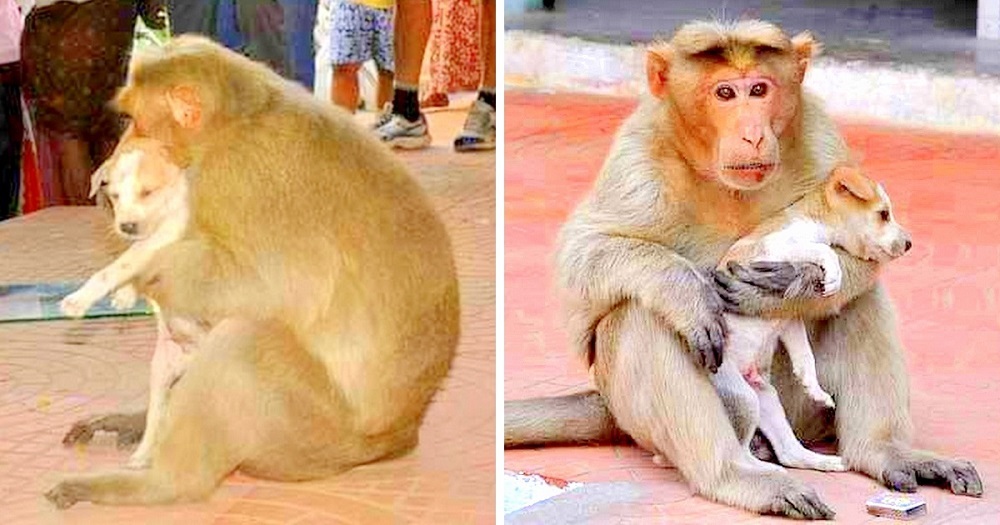 Source: The Logical Indian/Facebook
The locals were surprised to find the puppy still in the safe custody of the monkey weeks later. The monkey seemed hurt in many places as people often stoned them, but he was fiercely guarding his little baby in his arms.
Not only does the monkey spoil the puppy with love and affection, she also makes sure he gets enough to eat and is protected against predators.
Soon, many people started dropping by to watch the monkey's love for the puppy. They would even give them food, which the monkey would always use to feed the sickly puppy first!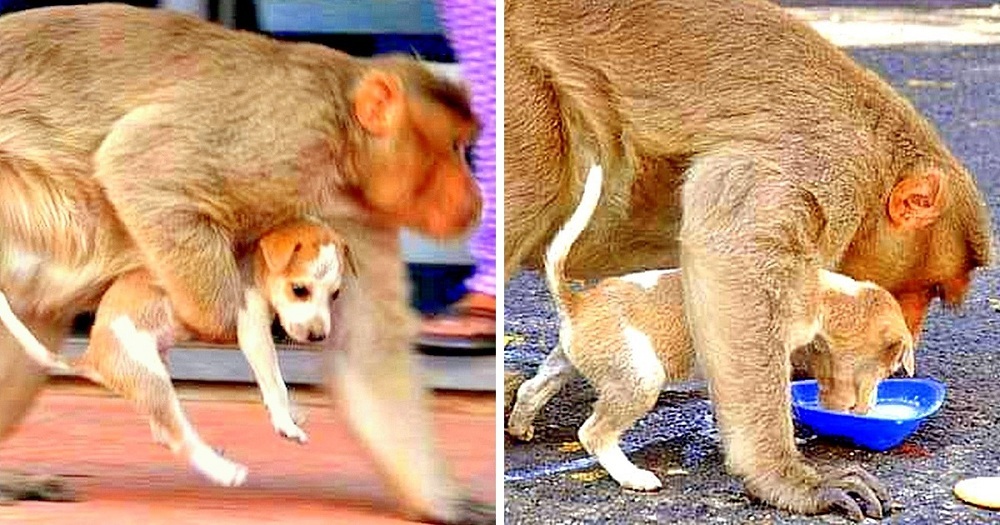 Source: The Logical Indian/Facebook
Check out the video below to watch the monkey navigating through the spectators as he tries to keep his beloved baby safe!
We hope this lovely pair stay safe and happy together and are taken care of by the locals!
Please SHARE this with your friends and family to spread a smile! 🙂