<!– 336×280 ad unit –>
Dad decided to pull a prank on his dogs to see how they'd react, and Max the German Shepherd and Murphy the Golden Retriever didn't disappoint!
Their owner, Brian, walked into the room and fake collapsed onto the floor between the two dogs. Max and Murphy panicked and had a conversation about what to do next. 😉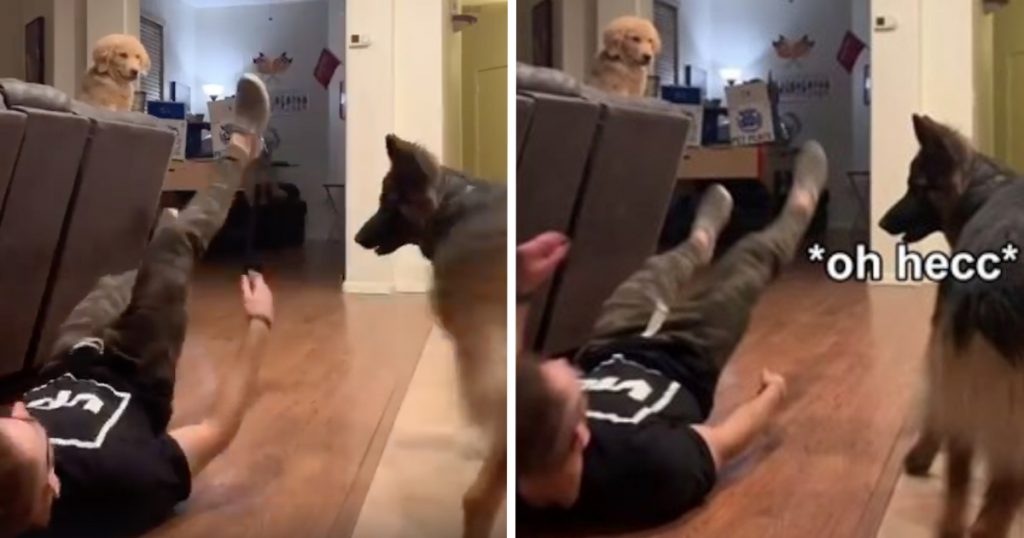 But don't worry, if you don't speak doggo, there are English subtitles to get you through it!
Max is first to respond as Murphy observes from up on the couch. But it's Murphy who decides there's no time to waste and does a "canonbork" down onto Dad. And it appears to do the trick!
Watch the video below to see the entirety of the hilarious back-and-forth. 😀
did hooman the rescue. culd not risk losimg our treato provider. #boopthebusiness

Posted by Max and Murph on Tuesday, November 5, 2019