<!– 336×280 ad unit –>
Sam, the adorable German Shepherd was ditched by his owner and was days away from being euthanized.
No matter how sad it sounds, the life of the 13-year-old dog was about to end because his owner couldn't take care of him any longer.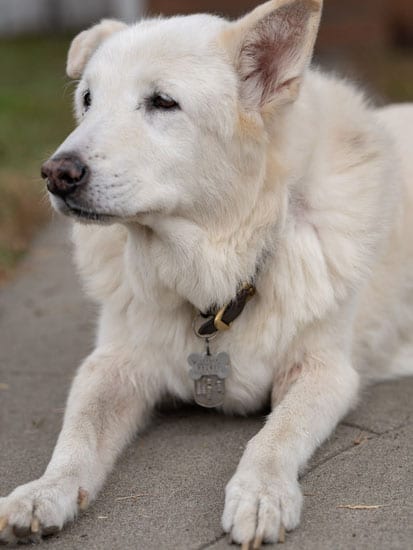 Source: Petco Foundation
Many people got in and out of the shelter where Sam was spending his last days. Most of them ended up adopting little puppies and kittens, but no one seemed to love a senior dog. The staff decided to put Sam on the red list and end his life.
But, as luck would have it, at the last moment, a miracle happened.
A senior citizen called the German Shepherd Rescue of Orange Country in hopes of adopting a white German Shepherd.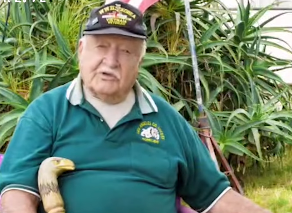 Source: YouTube
This was truly amazing knowing that Sam's previous owner left him behind after he was deployed in the Navy, and the 93-year-old George Johnson was a Navy veteran whose dog recently passed away and was in search for a new companion.
The rescue organization didn't have any dog matching the description, but they knew of Sam, and were certain he'd be the perfect match.
Once Johnson laid eyes on Sam, he knew the search for his new best friend was over.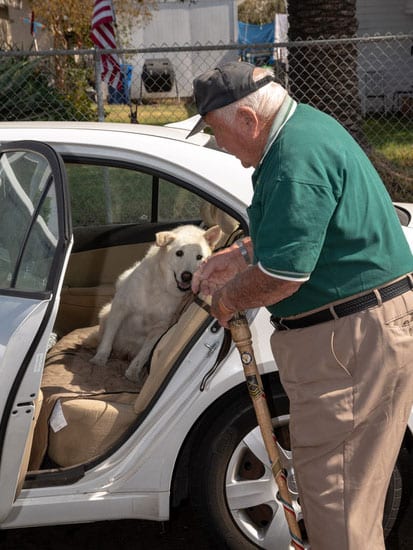 Source: Petco Foundation
The heartwarming story of the two seniors who found comfort in each other's company caught the attention of the Petco Foundation which gave a generous amount of $25,000 to the rescue that matched Sam and Johnson.
As for Sam, he got a holiday shopping surprise and received a bunch of dog goodies for the start of his new life.
The foundation invited Sam and Johnson to an event where they could share their story with the rest of the world.
"So I say this, two old dogs together, old sea dog and an old German shepherd and we're going to hang in there as long as we can," he laughed.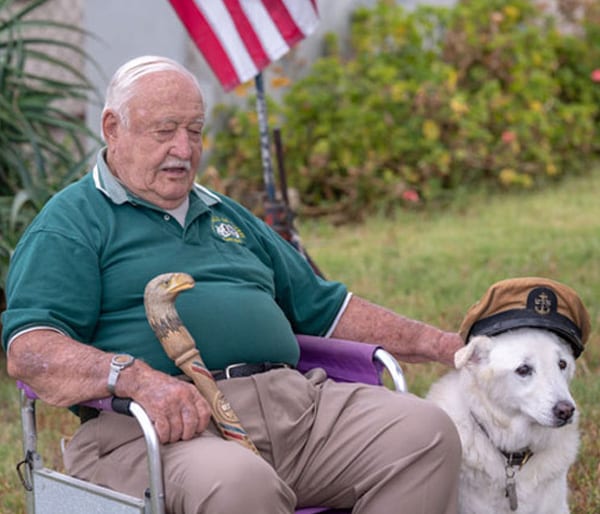 Source: Petco Foundation
These two can't imagine their life without each other. Their days are now filled with love, and happier than ever before.
Check out their amazing story, and don't forget to share it with friends.