<!– 336×280 ad unit –>
Mom loves observing the bond her son has created with Boulder the Staffordshire Bull Terrier and Pebbles the American pit bull.
The boy's friendship with his dogs shows the lovable and gentle nature of certain breeds that are often viewed negatively…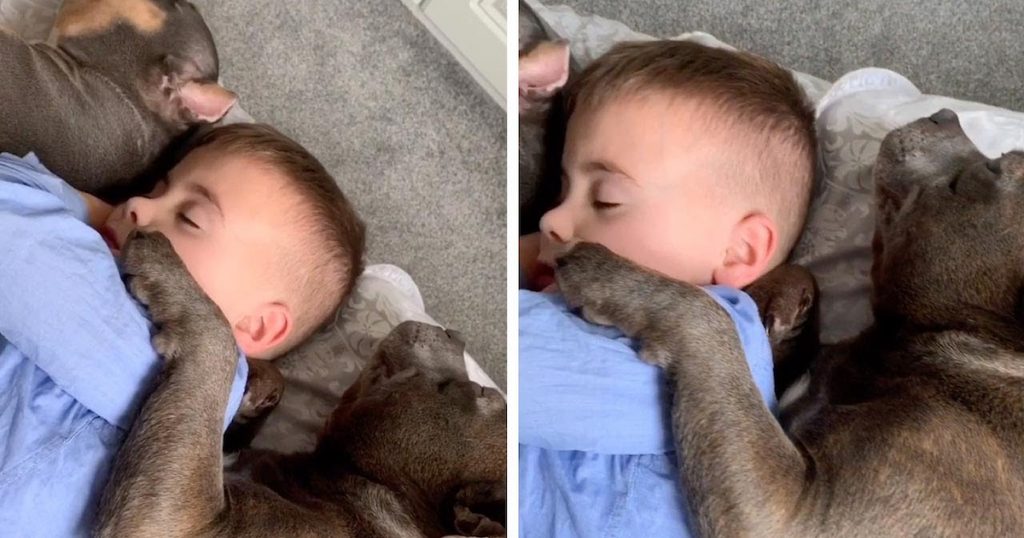 Lucinda Stone of Bristol in the UK recorded the adorable moment the trio decided to lay down for an afternoon nap.
They cuddled close together and drifted off to dreamland as Mom captured it on video for all to see.
And there's a bonus clip at the end of the young kid walking one of the pups down the street! 🙂