<!– 336×280 ad unit –>
Sometimes you have to stop and smell the flowers, and this ground squirrel reminded the whole internet of that.
Dick van Duijn, a photographer from the Netherlands captured the precious moment a small ground squirrel stopped to smell a yellow daisy in Vienna, Austria.
The squirrel stops his busy day, his nut collecting, and tree-climbing, to enjoy the simplest of pleasures.
Here he is, grabbing onto the daisy. Checking out its gorgeous petals.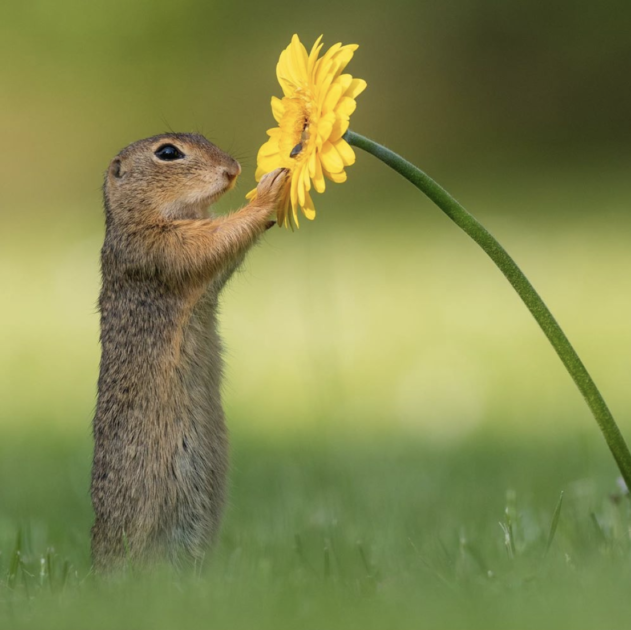 Source: dickvanduijn/Instagram
Then, the squirrel leans in closer…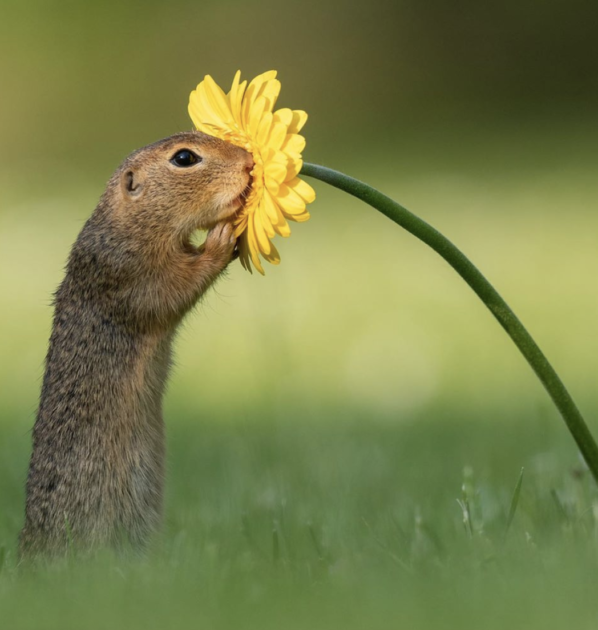 Source: dickvanduijn/Instagram
As he holds onto the flower, he leans into it, as closely as possible and takes the deepest little squirrel breath.
His eyes close as if he's really in the moment and nothing can distract him.
Source: dickvanduijn/Instagram
The photographer says that he he spent two hours and took roughly 200 photos before he captured the moment that is spreading like wildfire.
We are absolutely smitten with the squirrel (and the talented photographer). We needed this.
Especially when there are dark times and heartache– we can hold onto this moment, with this tiny squirrel, and see there is beauty in the world.
Is this photo array purely for cuteness sake or is this little guy teaching us a valuable lesson?
Should we too remember to take in the world around us before it all passes by? Tell us what you think in the comment section!
Thank you to the talented Dick van Duijn! Follow him on Instagram!
Please 'SHARE' to pass on this story to a friend or family member