For dogs cooped up at a shelter, having a chance to get away, even if it's just for a short time, is a great way for the animals to decompress and have some fun. The staff and volunteers at Washington's Kitsap Humane Society try and give each of their tenants some one-on-one attention. Recently, they came up with an idea that not only gives the dogs a fun outing, it helps raise their profile and their chances of getting adopted!
"One fun and unique way dogs get a break from the shelter is a ride in the car with KHS volunteer Molly Clark to get a Starbucks Puppuccino (a small cup filled with whipped cream)," the shelter explains on their website. Clark snaps an adorable picture of the dogs lapping up their yummy whipped cream treat and then the photo is posted up on social media for potential adopters to see.
Once you get a look at these adorable "Puppucinno Pals" you'll be wanting to take them home and treat them to a Starbucks treat yourself! Check out some of the dogs below (and take note, some of these cuties are still up for adoption!)
1. Gorgeous and playful, Daytona likes to explore and zoomie around.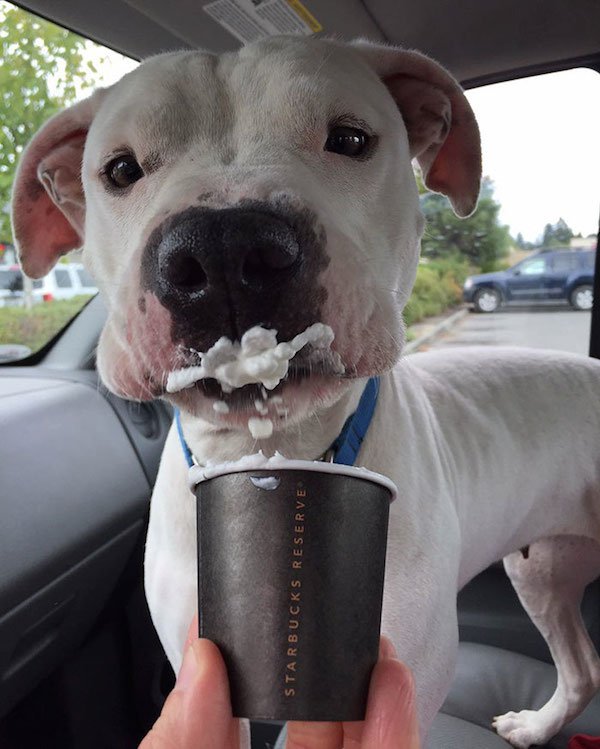 Kitsap Humane Society
2. Playful, cuddly and petite Beefy has found someone to snuggle with. Yay!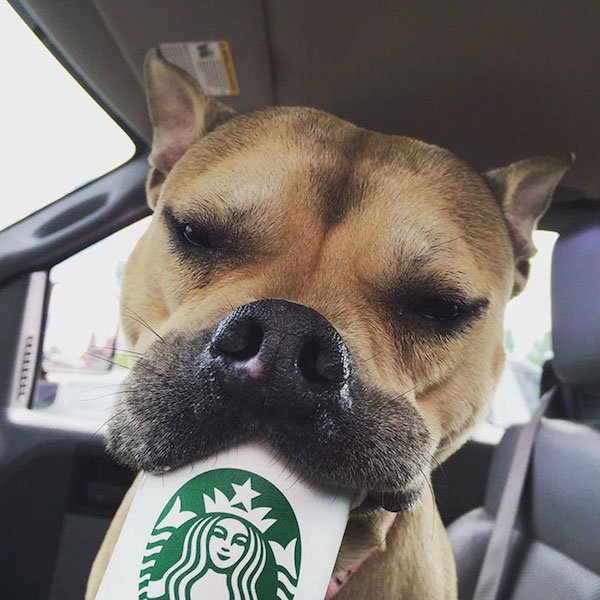 Kitsap Humane Society
3. Van Halen is a rock star ready for play time, walks and snuggles.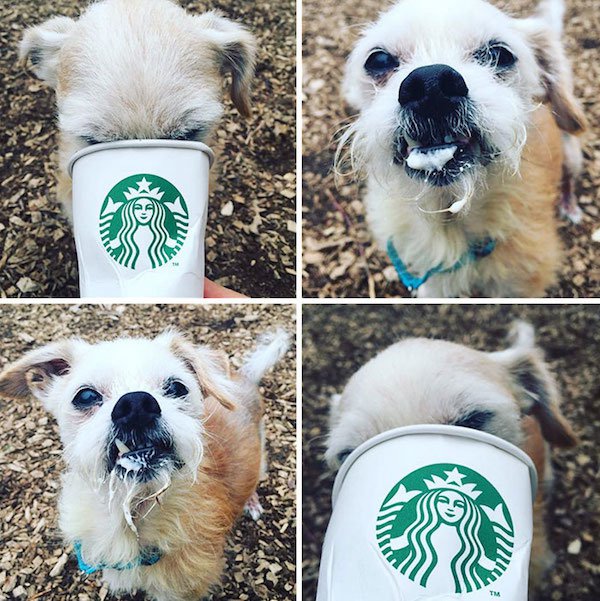 Kitsap Humane Society
4.  This amazing guy is Pirate!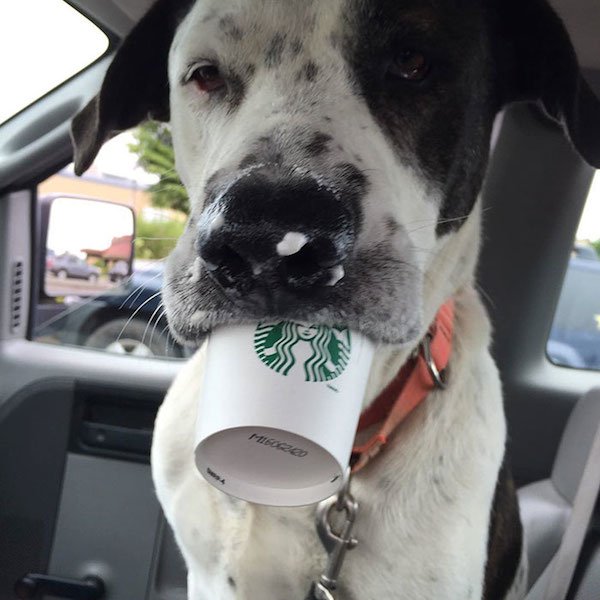 Kitsap Humane Society
5. This energetic boy is named Joey is no longer looking for a running companion. It appears he's been adopted!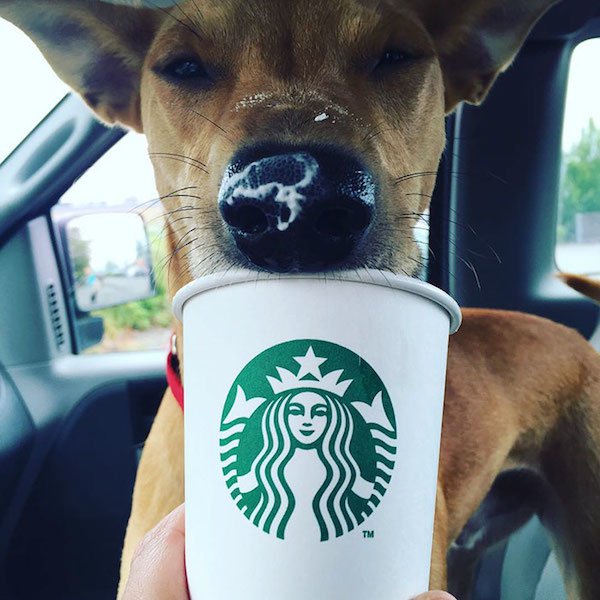 Kitsap Humane Society
6. Makena is a handsome boy full of pep and love.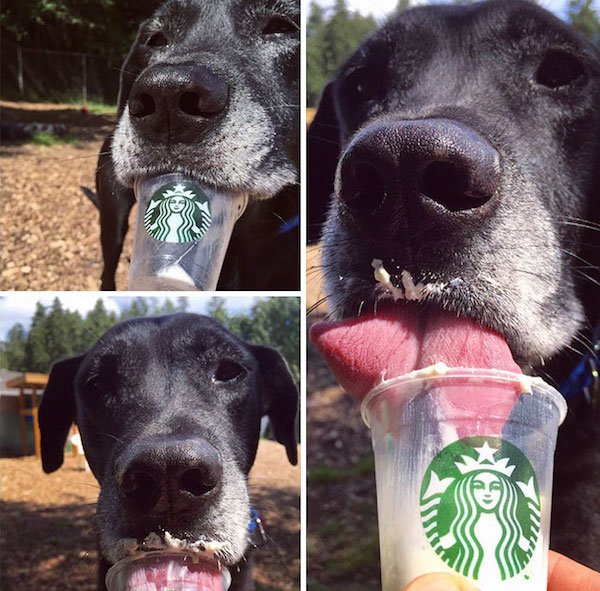 Kitsap Humane Society
7. Paka is an adorable, lanky and playful, youthful hound mix.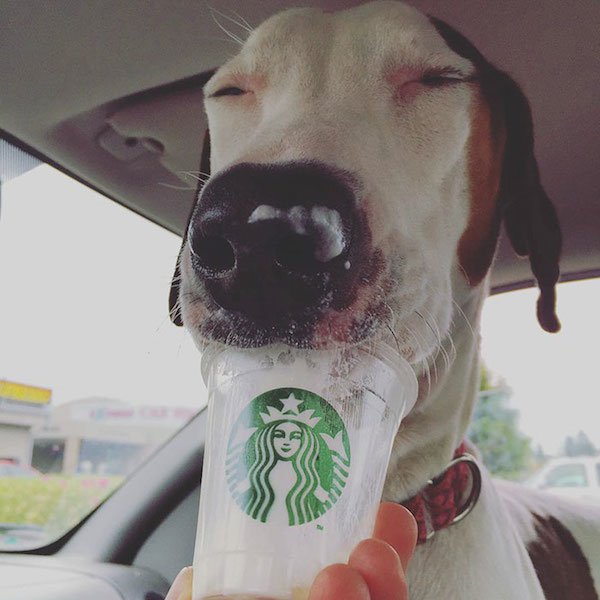 Kitsap Humane Society
8. Wookie looks pretty handsome with his whipped cream mustache!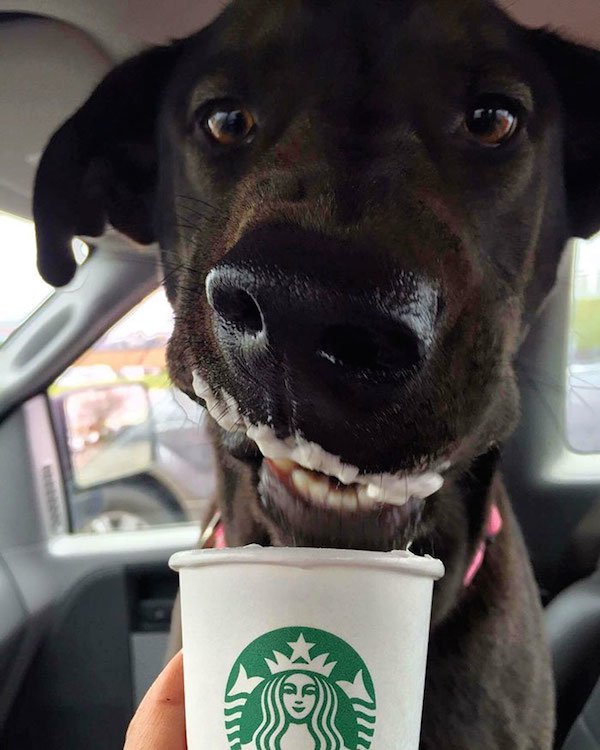 Kitsap Humane Society
9. Matua! This handsome four year old loves adventures, car rides, and all things outdoorsy.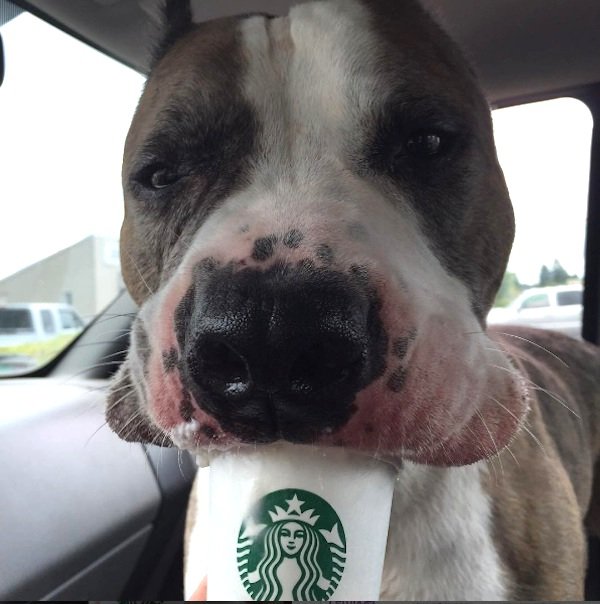 Kitsap Humane Society
10. Caesar is a snuggly boy looking for a home.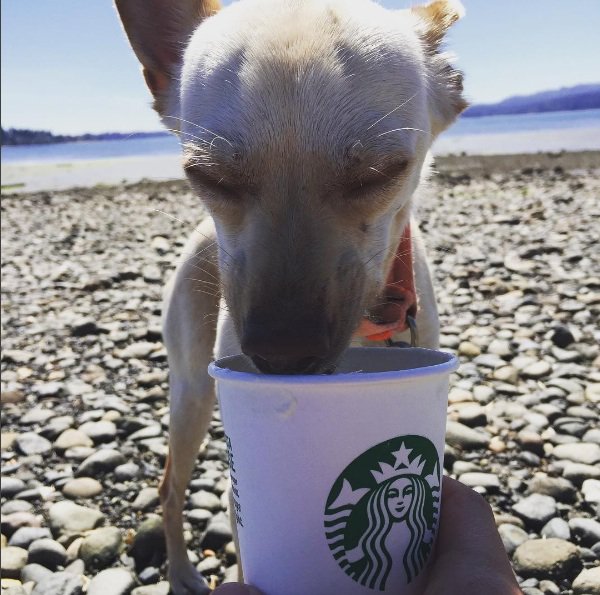 Kitsap Humane Society
You can see who's the new Puppuccino Pal every Tuesday on the Kitsap Humane Society's Instagram and you can also find out more about their adoptable pets on their website.
Share these Puppuccino Pals with your family and friends and remind everyone of the wonderful animals waiting for homes at their local animal shelter!