<!– 336×280 ad unit –>
Well, one thing is for certain:
Nobody is going to look at these puppies and go, "well now, you look exactly like your mother!"
In fact, some might question if the mother is in fact the mother…
And when the babies actually closely resemble another species altogether (if only in terms of color), then you've got VERY unusual offspring!
Katie and John Black are volunteer foster parents for Neuse River Golden Retriever Rescue in Raleigh, NC.
In the past six years, they've helped 20 sad pups find their forever homes. 'applause'
And like many other animal lovers, they were ecstatic when they found out their adopted Golden Retriever mix was pregnant.
Yes, little Rosie was indeed expecting and Katie and John couldn't wait to see the little ones.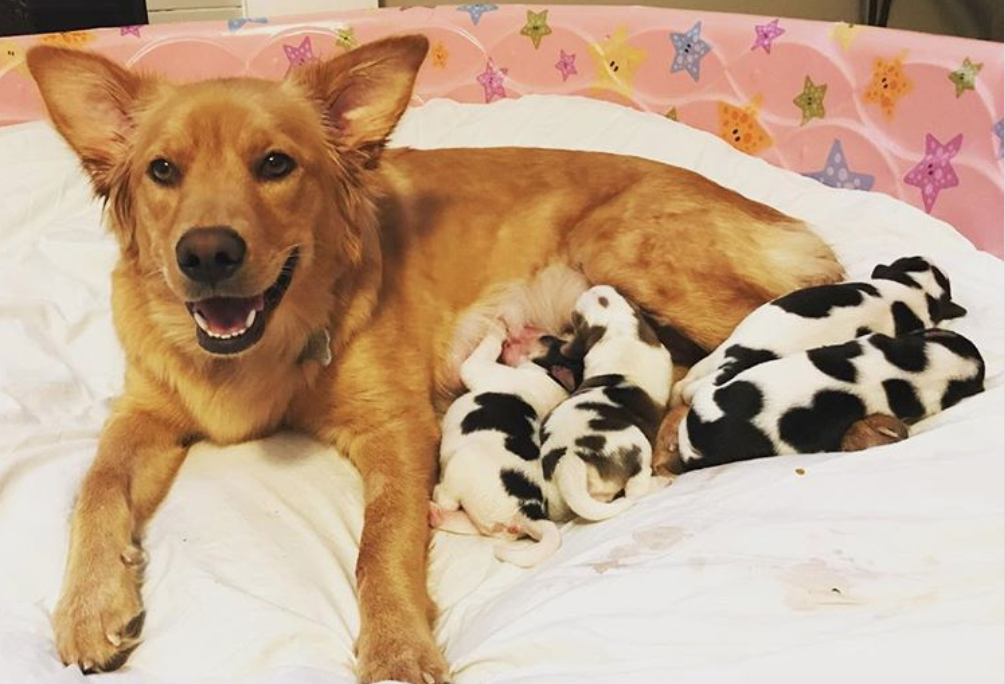 But when Rosie finally did give birth, the new owners just couldn't believe their eyes…
They were cows!
Okay, they just looked like cows but it was still completely shocking, especially because they looked nothing like their mother.
But their names are just bovine perfection: Daisy, Betsy, Clarabelle and Moo.
Of course, this begs the question– Who was the father?
Well, Katie and John may never know but that's okay, because puppies are always adorable, even when they look like cows!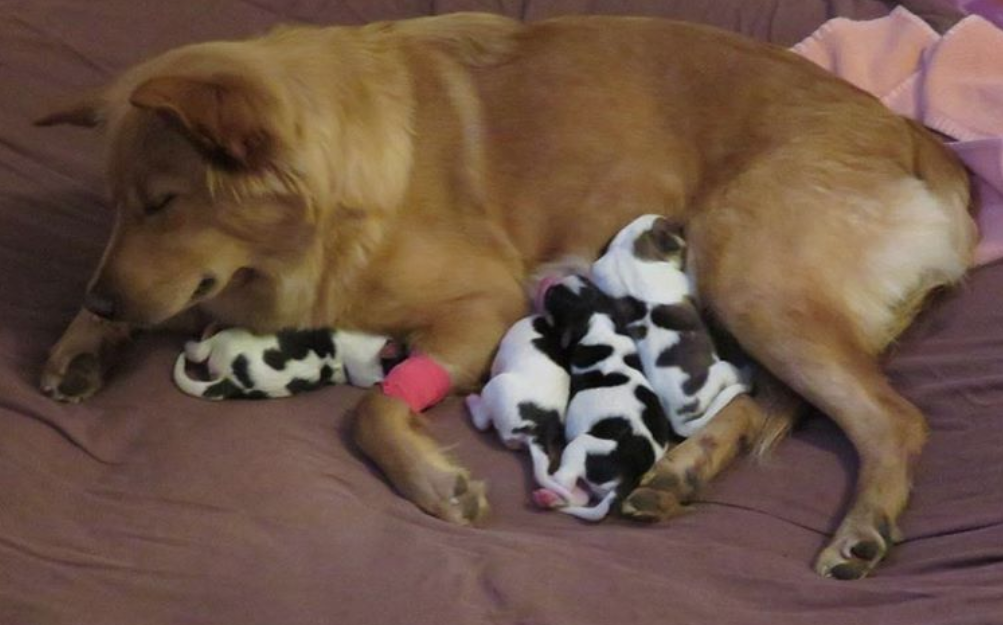 The pictures totally blew up on Reddit and that isn't too surprising, right?
And the best news is right here
"Her puppies will be adopted out when they are old enough to be, and we will also find a forever home for Mom as well!"  Katie said.
Beautiful stuff. 🙂
Sources: Reddit, Evening Express