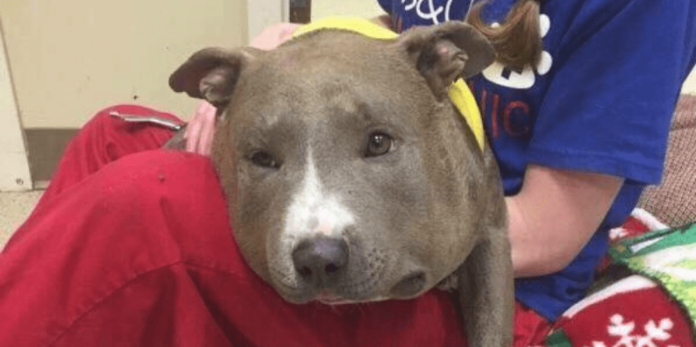 It should go without saying when we make the decision to bring an animal into our lives, that includes accepting the responsibility of caring for them and providing them with the love and attention that they need.
Sadly there are people out there who would rather neglect and abandon their helpless pets than putting in the necessary effort to find another home for them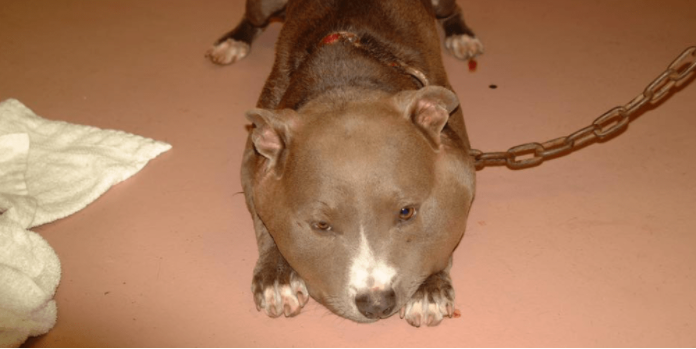 Roxanne the pit bull knows all about neglect. She was found wandering the streets of Columbia, South Carolina. She barely resembled her own breed. Thankfully someone else was there to step up and help.
We can't imagine harming or abandoning an innocent animal or leaving them to fend for themselves on the street but sadly there are still many who do.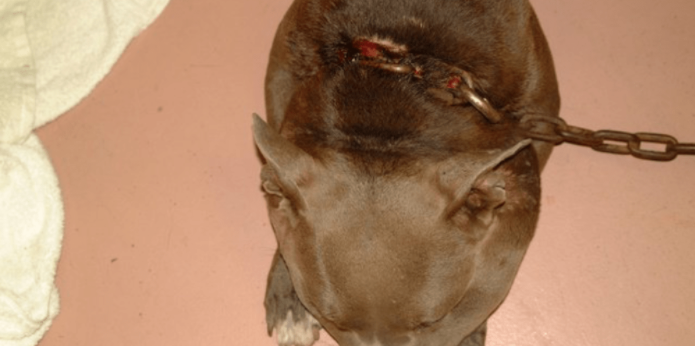 Roxanne was found with a chain around her neck that was tied so tightly that it was causing aggressive swelling to her face and neck.
Sensing the urgency of the situation, vets immediately put Roxanne under anaesthesia and began the process of carefully removing the chain as it had cut so deeply into her flesh that the doctors couldn't take the chance of keeping her awake.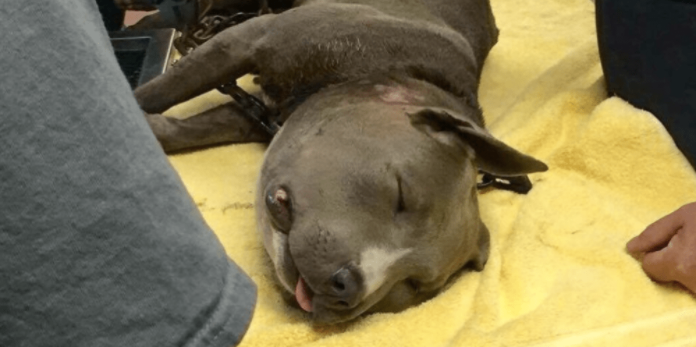 After a very tedious process involving a pair of heavy-duty bolt cutters and very steady hands, the emergency doctors were able to remove the chain.
She was then rushed to the emergency room as they were worried that her injuries had become too severe for her to survive.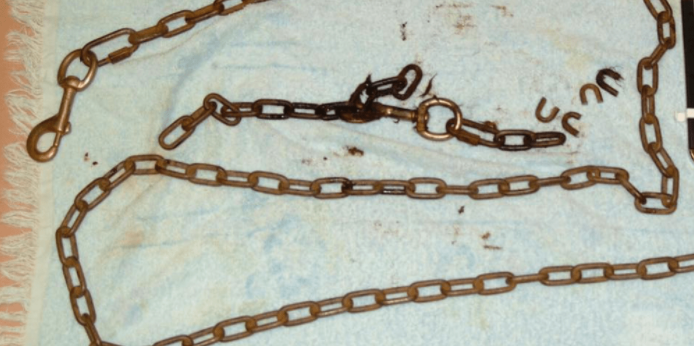 Thankfully Roxanne pulled through and though her road to a full recovery would be a long one, the swelling in her face was beginning to go away.
She started to look healthy again and her energy levels were increasing.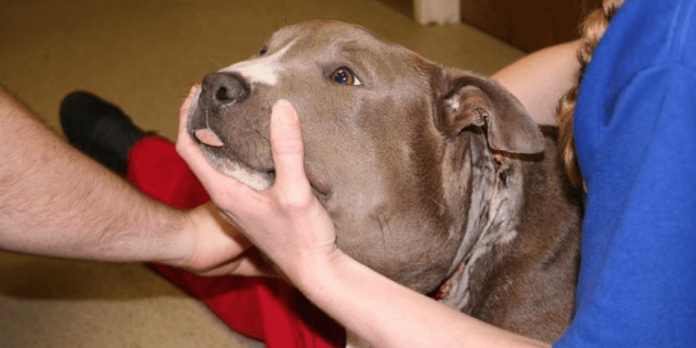 Take a look at Roxanne now! After an arduous journey, her will to survive and the love and care she received helped her gain strength.
She has a big smile on her face and she's ready to find a loving new forever family. Her story has proved that when people band together to help for the greater good, amazing things can happen and Roxanne couldn't be more thrilled.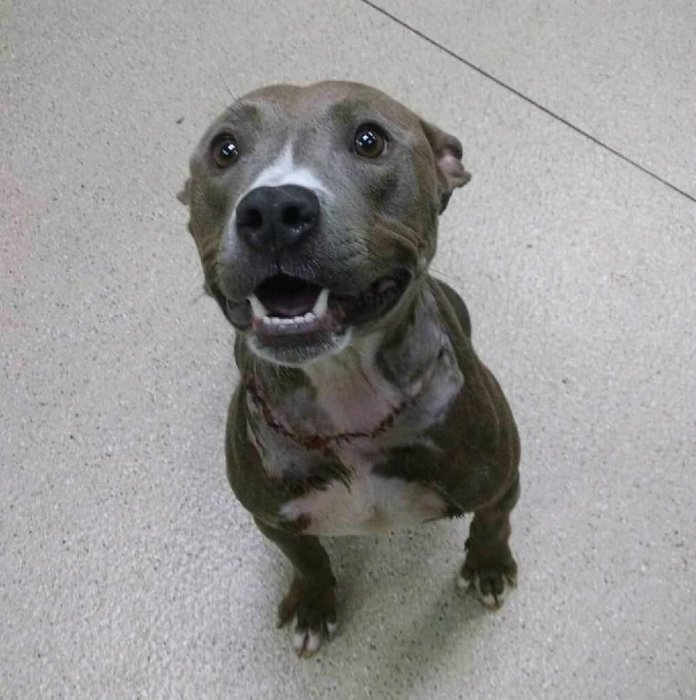 Now, let's find her a home! Be sure to visit Rescue Dogs Rock NYC to learn how you can bring her home today.
Share this incredible recovery with your friends who love dogs!