<!– 336×280 ad unit –>
Adopting a pet should be about companionship and love. But for some people, they cling to the superficial ideals. Yes, puppies are cute. But they also grow up.
One dog owner decided that once his dog was no longer "cute" in his eyes, he was useless.
The sweet dog also struggled with some health issues. While to us, he is absolutely beautiful, his owner disagreed and left him on the side of the road.
The kind people who found him were heartbroken by his condition. It was obvious he had been on his own for a long time.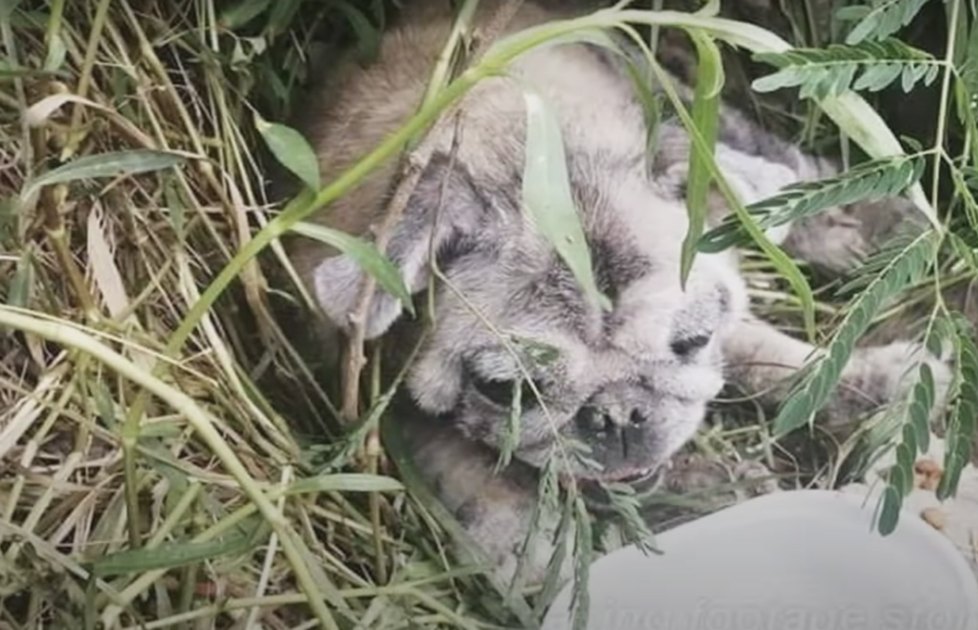 Source: AnimalSTEP Official/Youtube
The dog was hiding in the brush. His rescuers scooped him up and brought him to the vet clinic. His nails were badly overgrown.
He also had mange and because of all his precious wrinkles, it had gotten out of hand.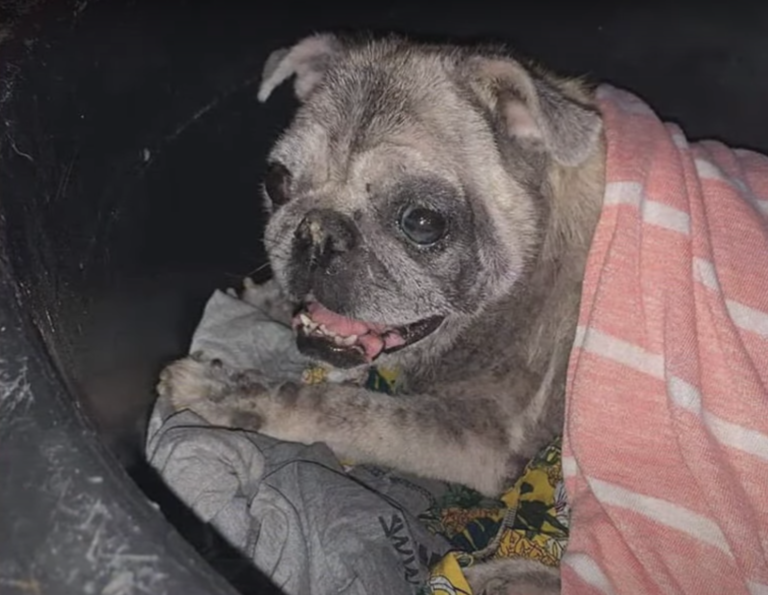 Source: AnimalSTEP Official/Youtube
His eyes were also in bad shape as well as his ears. The vet immediately administered IV fluids and antibiotics. The sweet boy was such a trooper!
He willingly and patiently allowed his new friends to help him. Once he was comfortable, he was given a proper meal.
Who knows how long this poor boy had been struggling to find decent food! It's heartbreaking!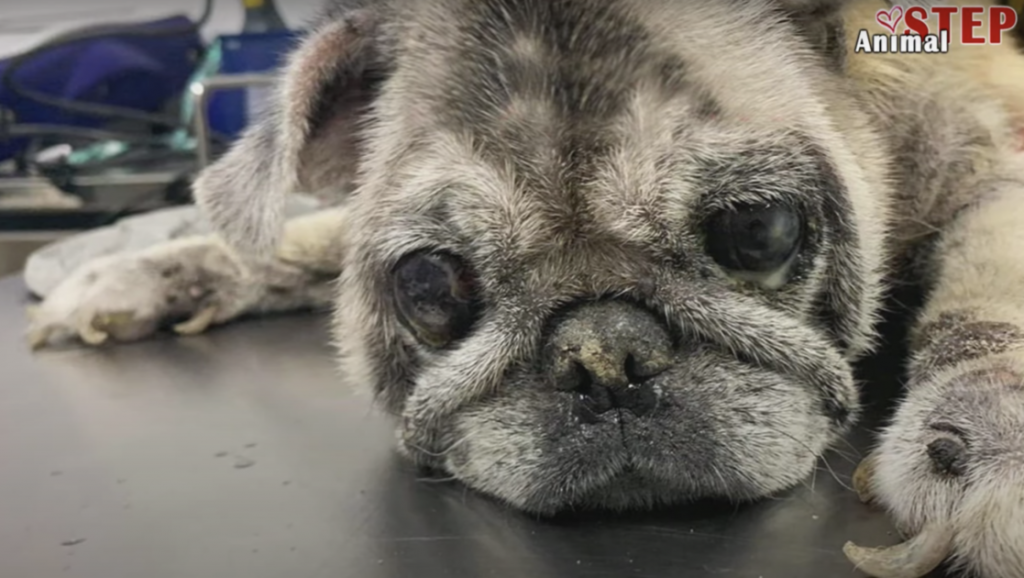 Source: AnimalSTEP Official/Youtube
After intensive treatment, and medicated baths, the brave dog recovers nicely. He's getting older and being on the streets has forever changed him. But he's a good boy and loves everyone he meets.
A shelter has decided to take him in while he gets used to being around people. A woman that volunteers at the shelter stepped forward to foster him as well.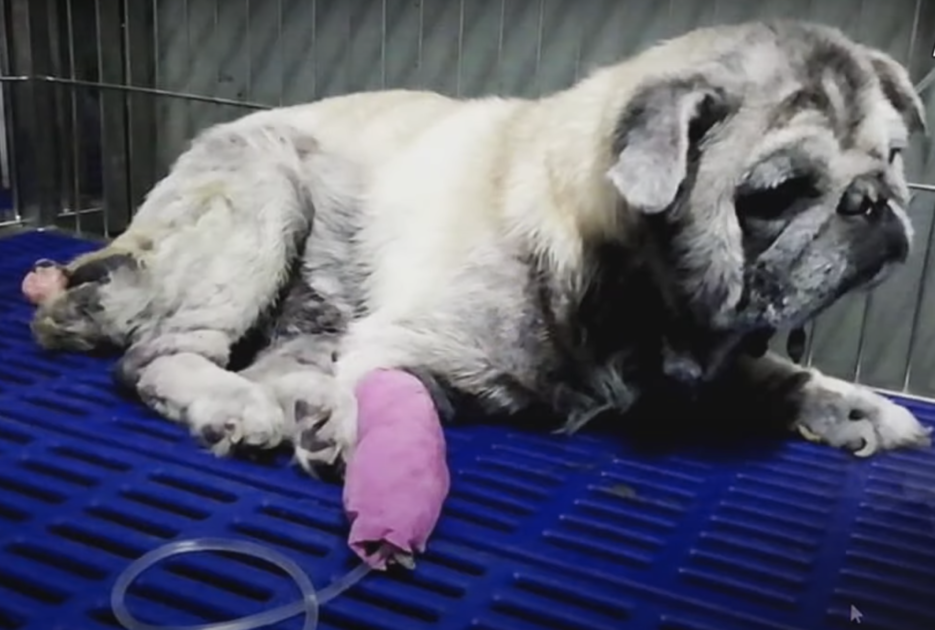 Source: AnimalSTEP Official/Youtube
He gets to come to the shelter during the day to play with his friends and then goes home every night to a house with lots of toys, dependable meals, and a warm bed to sleep on.
His foster mom hopes he will find his forever home soon but she is happy to be his mama until then.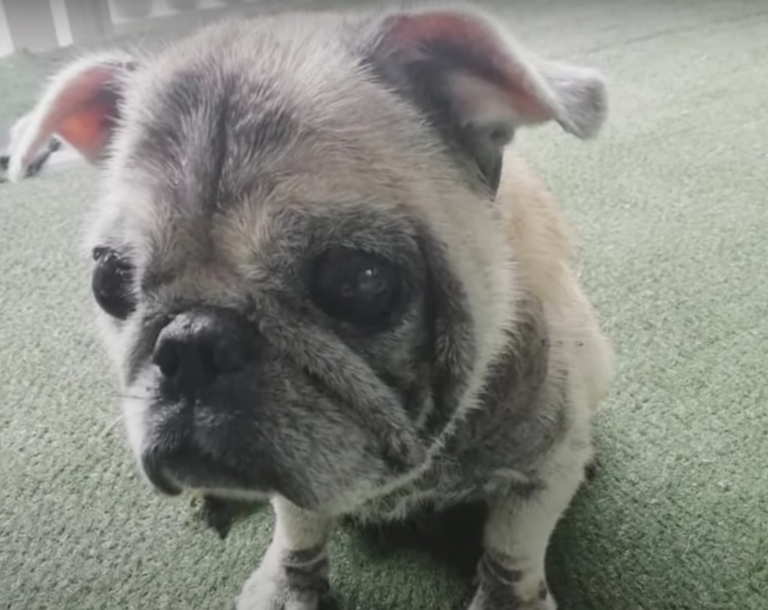 Source: AnimalSTEP Official/Youtube
We are so grateful this sweet boy was found and is now being well-cared for. Animal rescuers are heroes, don't you agree?
To see his rescue, please click the video below, and please remember to support your local shelters and rescue groups.
Please 'SHARE' to pass on this story to a friend or family member