<!– 336×280 ad unit –>
Samson and Boomer are 2 Newfoundland puppy brothers who got adopted into really nice forever homes.
The pair knew that they were going to have comfortable lives with their respective families, but they still felt a tinge of heartbreak as they got separated from each other.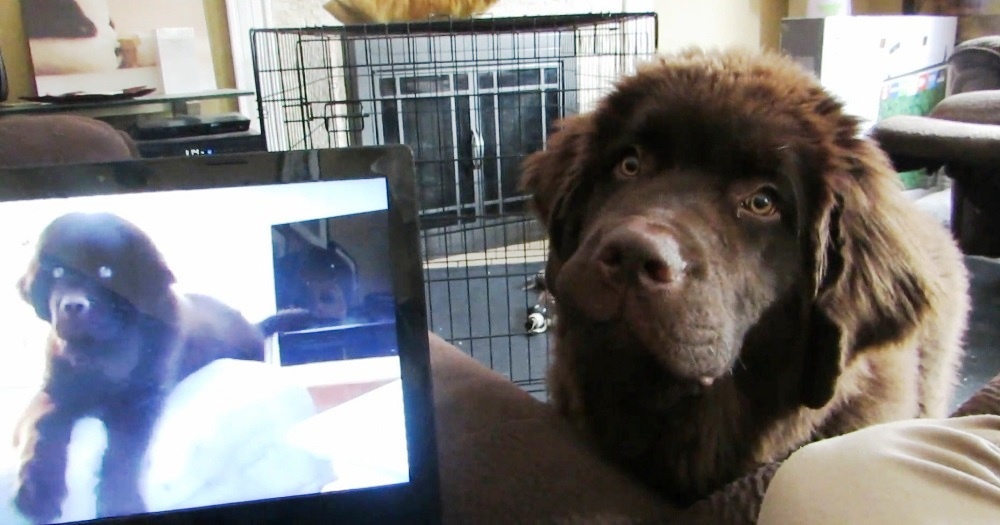 Source: Rumble Viral/Youtube
However, Samson and Boomer's families wanted the puppies to stay in touch. The families reached out to each other and decided to share video messages of the puppies at regular intervals.
That way, the puppies would see each other growing up and would be assured of the other's constant presence in their lives!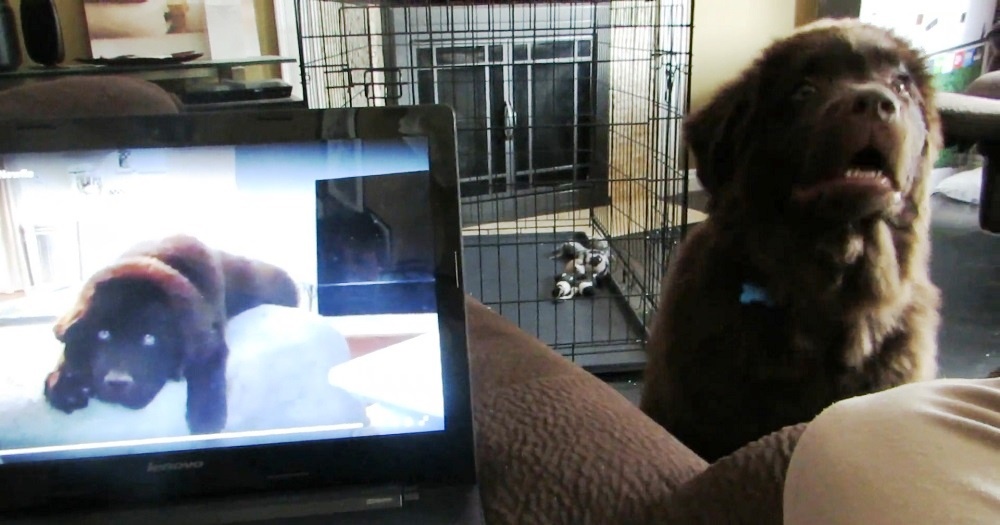 Source: Rumble Viral/Youtube
In this video, we see Samson's heartbreaking reaction on receiving his first video message from Boomer. We see Mom playing the video on her laptop, while Samson casually walks around.
But soon, the familiar barks make him freeze in his tracks and he runs to Mom with a quizzical look on his face.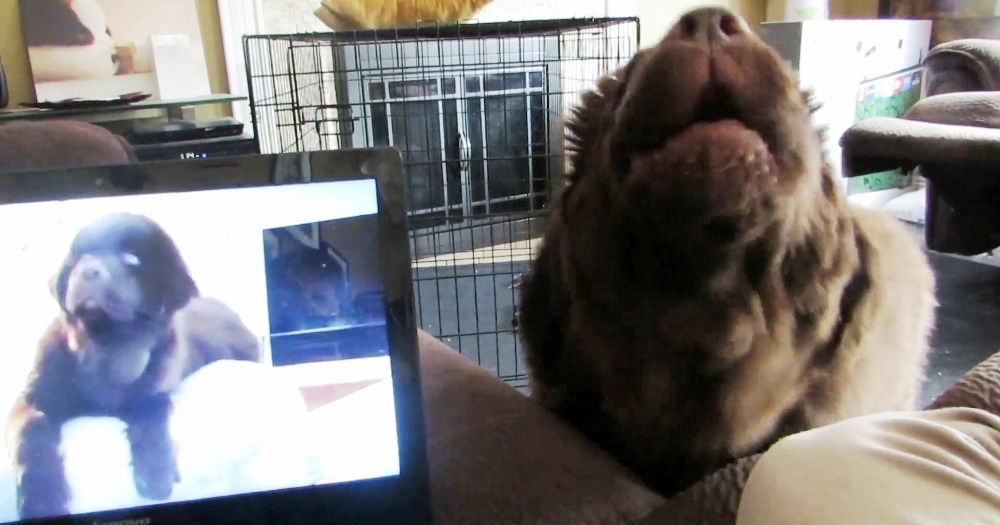 Source: Rumble Viral/Youtube
The moment Samson realizes that the barks belong to his dear brother, he is overcome with emotions. He pauses for a while, and then expresses himself through the most poignant eyes and painful barks.
Aww! The poor puppy really misses his brother! We hope the puppies get to reunite soon for a fun play-date!
Click the video below to watch Samson's emotional reaction on hearing Boomer's voice through the video message!
Please 'SHARE' to pass on this story to a friend or family member