<!– 336×280 ad unit –>
A group of friends were mesmerized to spot a rare white tiger while visiting a wildlife sanctuary.
But as they began recording the precious sight on their cameras, they got hilariously interrupted by a goofy beast with a million dollar smile – it was none other than Scotty the suave donkey!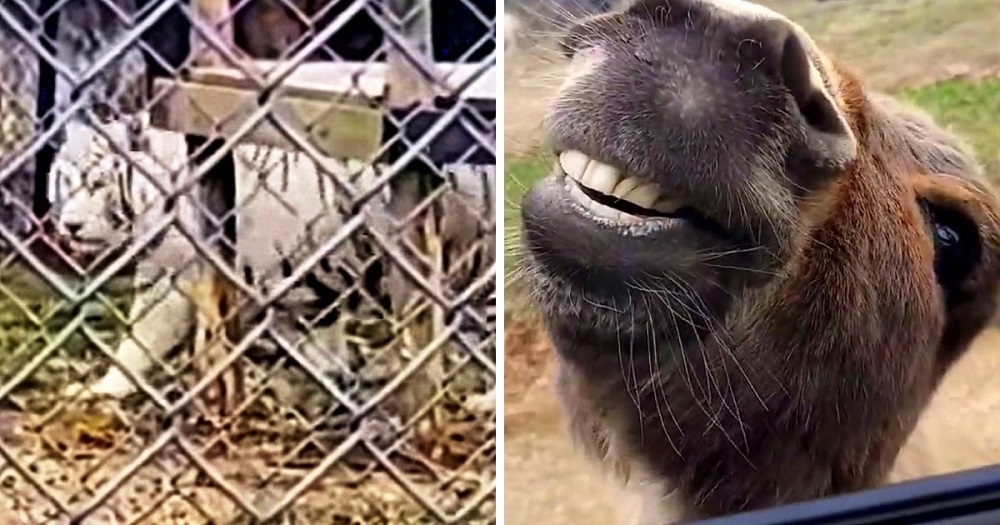 Source: BVIRAL/YouTube
In this clip, we see Scotty literally photo-bombing, or should we say video-bombing, the white tiger in the most effortless manner.
The tiger is majestically prancing around for the camera, but Scotty emerges out of nowhere and blocks the view with his massive toothy grin!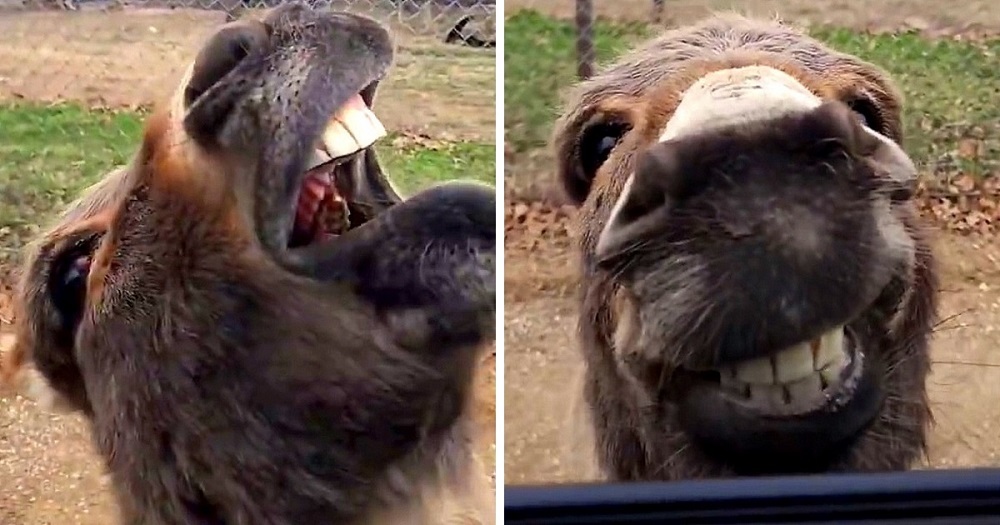 Source: BVIRAL/YouTube
As the distracted friends erupt in a fit of laughter at Scotty's quirky antics, he becomes sure that he has the complete attention of the humans.
He then begins plastering his charming smiles all over the camera in the most comical angles possible!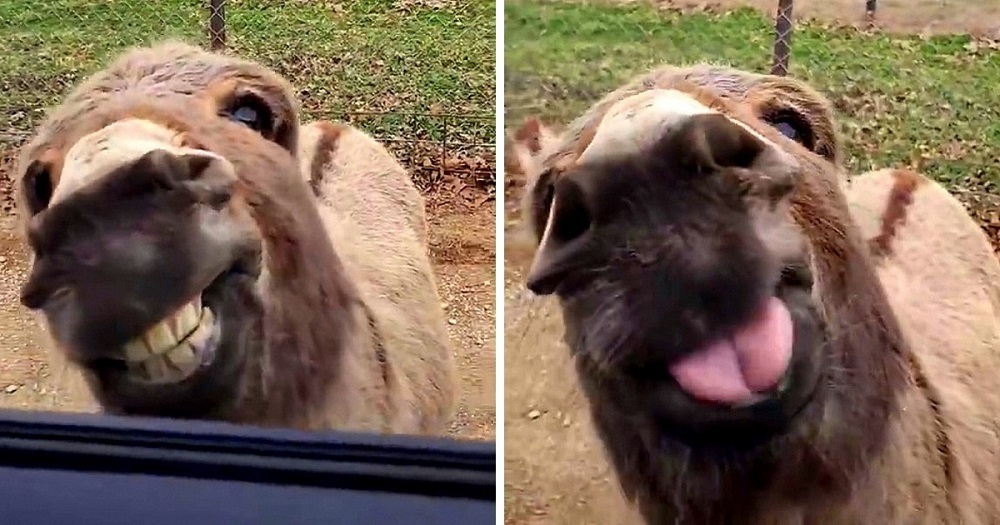 Source: BVIRAL/YouTube
Scotty always looks forward to gracing the visitors with his funny cartoonlike faces and affectionate personality.
Toward the end, the poor white tiger just disappears into his enclosure as Scotty proudly basks in the glory after stealing the limelight for himself!
Click the video below to watch Scotty stealing the white tiger's thunder with his toothy grin! Keep your volume up!
Please SHARE to pass on this story to a friend or family member