<!– 336×280 ad unit –>
When we think about homeless animals, our hearts break. Their challenges are so great, so overwhelming, that living day to day is nearly impossible.
We can't even imagine what they go through. In certain places, the struggles are even harder. Especially when you are the weaker of the bunch.
If food is scarce, fights break out. The older, bigger and stronger dogs will lash out and sadly, the little ones pay.
Homeless dogs living off limited resources, with little interaction with humans, are considered feral. They do not have training or manners.
They don't want to harm others; this is not in a dog's nature– but they do what they have to do in order to survive.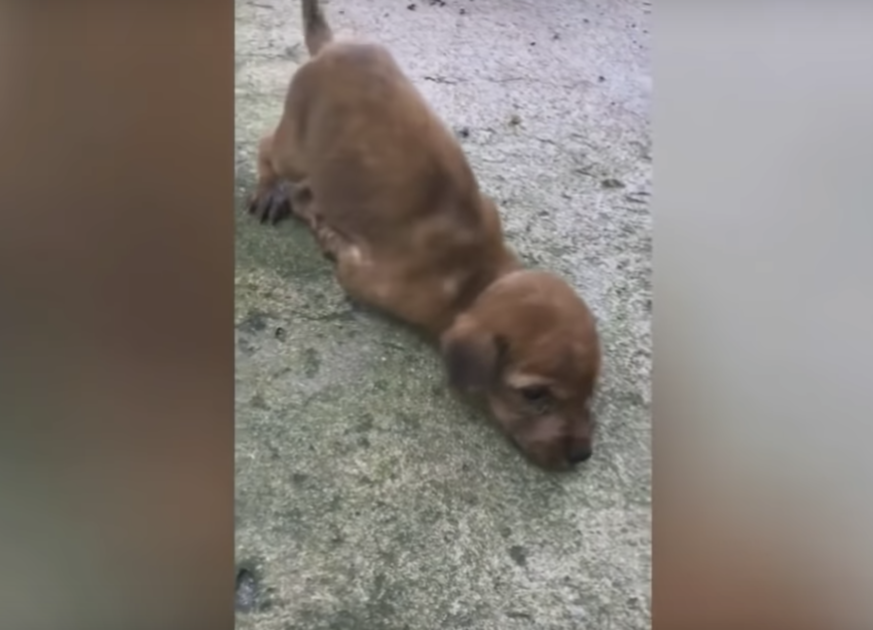 Source: AnimalSTEP Official/Youtube
One puppy was gravely injured. It seems she was born with a front leg deformity. She likely got in the way of another dog's meal and he bit her. Thankfully someone saw and immediately called a local vet. They came immediately!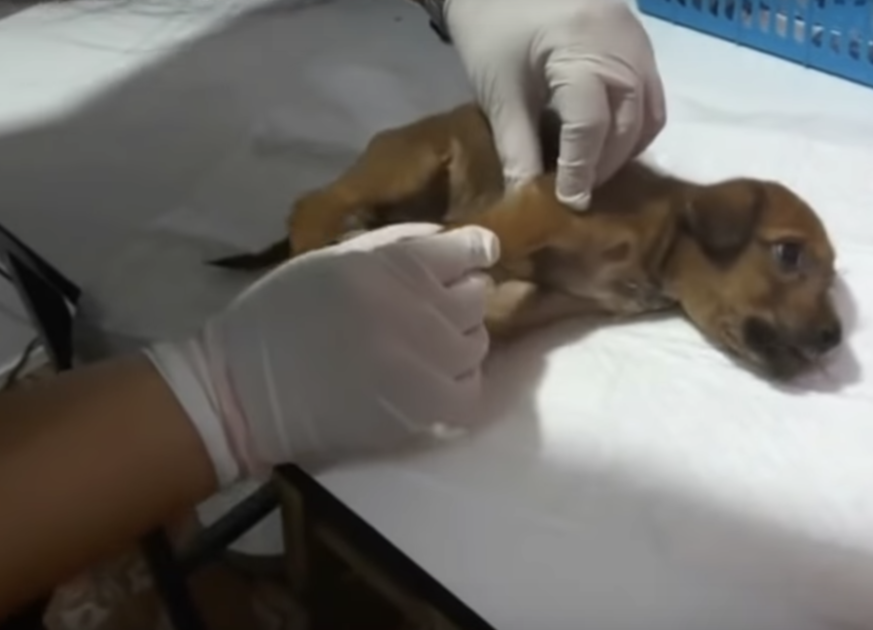 Source: AnimalSTEP Official/Youtube
The vet gave a thorough assessment of the puppy. You could see she had bite wounds and her legs were not in good shape.
The doctor tried to get her to stand, or at least put weight on her legs, but she couldn't. It was heartbreaking. But there was hope. There is always hope!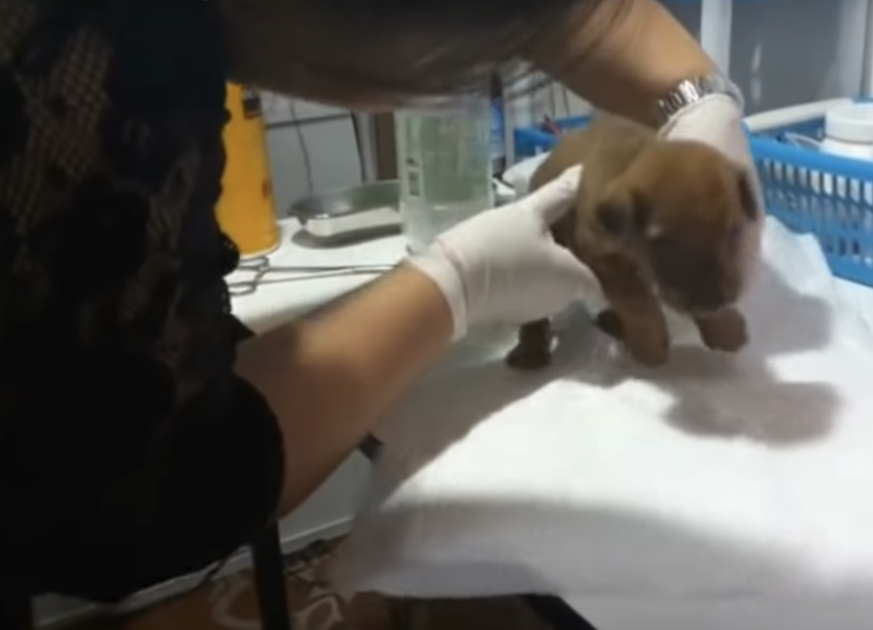 Source: AnimalSTEP Official/Youtube
Next, the sweet pup got a good dose of pain medication, antibiotics to prevent infection, and a warm bottle of puppy formula.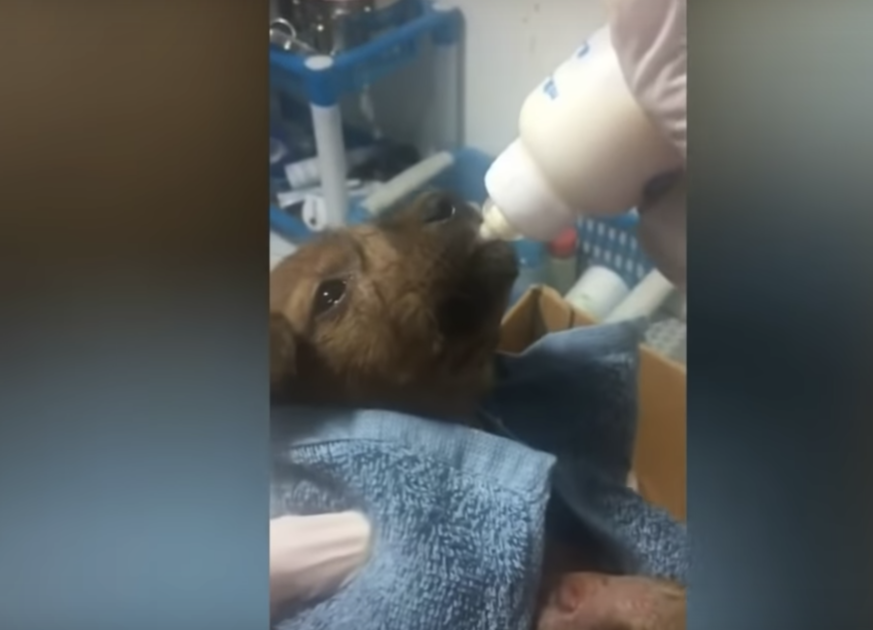 Source: AnimalSTEP Official/Youtube
In a few days, she looked a lot stronger. She can sit a bit on her own. She's wobbly but it's something! The bottle motivates her. She's a strong girl! And really adorable!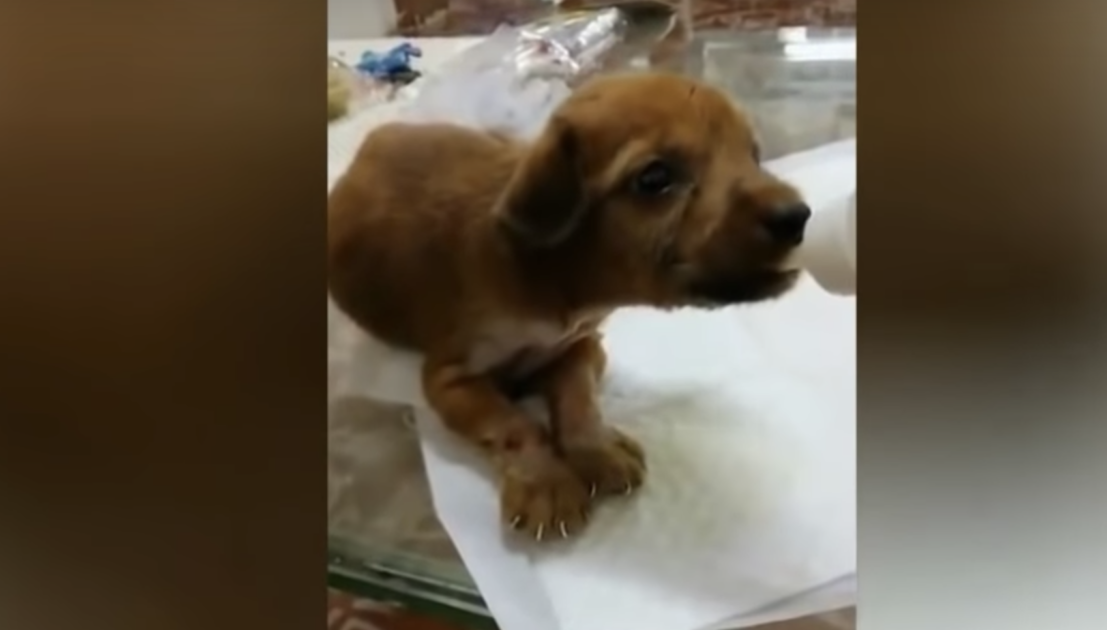 Source: AnimalSTEP Official/Youtube
She will stay with a special medical foster family. She needs very specific attention, including daily physical therapy.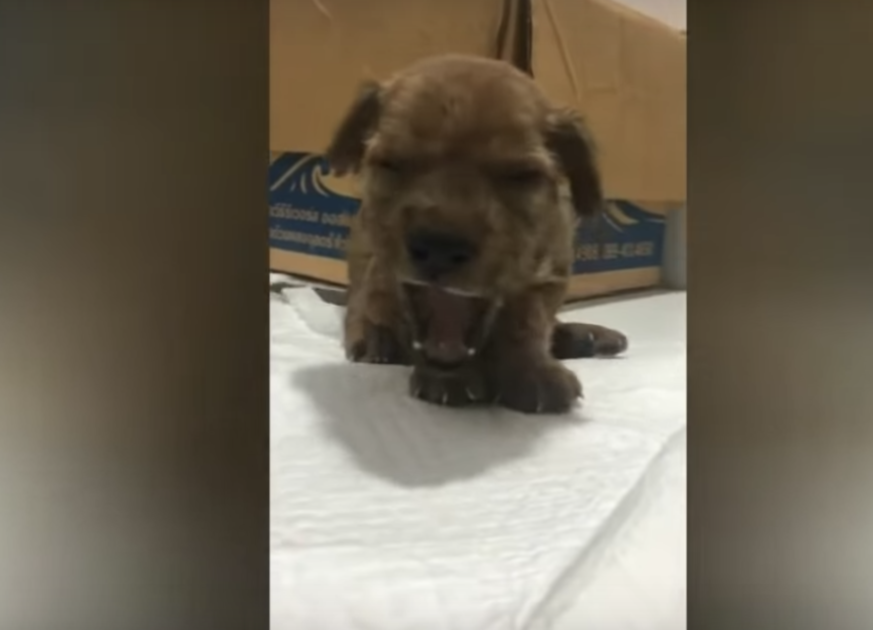 Source: AnimalSTEP Official/Youtube
There is hope that this puppy will grow into an active, healthy girl. She can even be fitted for a wheelchair. Let's send her our prayers! Thank you, rescuers, for all you do!
Please 'SHARE' to pass on this story to a friend or family member