<!– 336×280 ad unit –>
Anyone who has had a dog knows that shedding is a big pain in the neck for most dog owners.
In 2011, a man named Tyson Walters decided enough was enough when his St. Bernard named Harley was "shedding everywhere and there was no way to contain it," he explains. "There were tumbleweeds of hair in my car and all over my apartment. I tried every product on the market and nothing worked so I decided to come up with something completely different."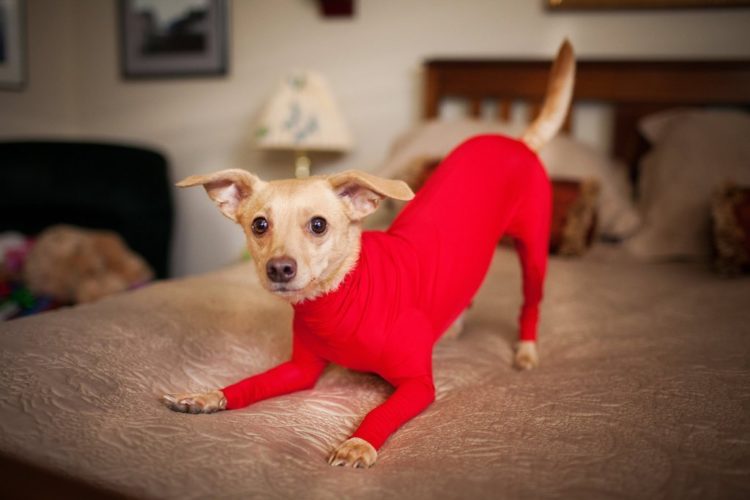 Shed Defender
Meet The Shed Defender
Walters is the genius behind Shed Defender — a fashionable, leotard-onesie that contains your dog's hair effectively. This spandex suit comes in all sorts of colors and helps get your dog's shedding in check, thus keeping your couch, bed, car and anywhere else your dog frequents much tidier than ever before.
Aside from keeping your best friend looking cuter than ever, it keeps allergens and dander to a minimum and, like a ThunderShirt, even helps "reduce anxiety and stop the constant barking" thanks to its "calming effect once put on."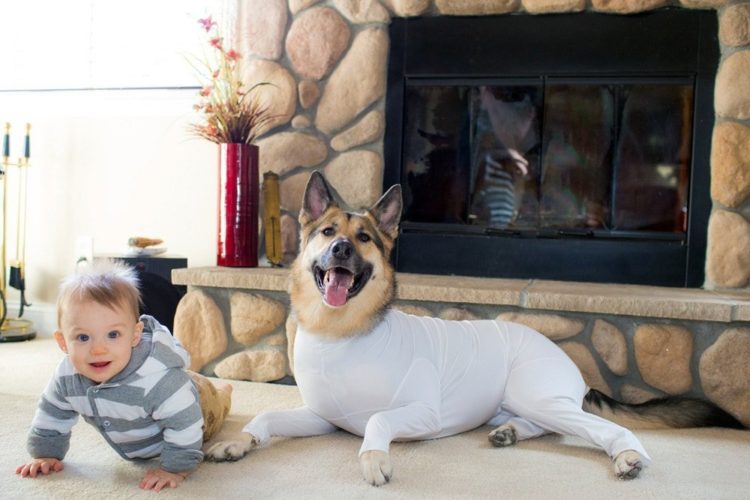 Shed Defender
Moreover, if your furry friend is more of a wild, camping-buddy-type, these leotards protect from pesky bugs, ticks and burrs, which often get lodged in fur. Plus, it acts as a nice, cozy warming layer for the cold winter months.
As the brand promotes on its Amazon listing, the Shed Defender can also be used to keep stitches or wounds covered. The listing says it could be used to replace those awkward medical cones dogs have to wear after surgery. We could see a dog still being able to nibble at stitches through this leotard, but it's certainly worth asking your vet about.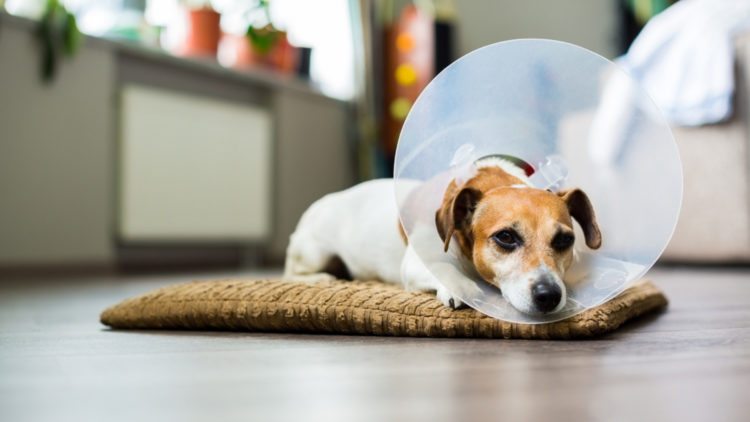 Shed Defender
With an eco-friendly, stretchy fabric and an easy unzip option for potty breaks, it's a shock we haven't seen more trend-setting dogs sporting these.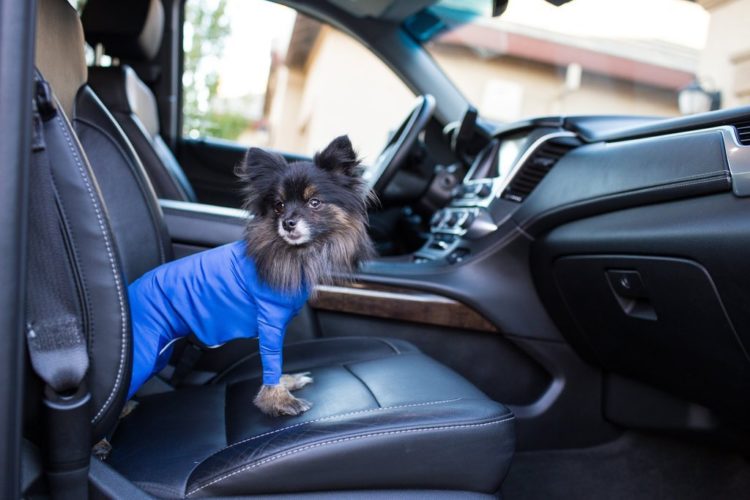 Shed Defender
The Company Has A "Paw It Forward" Program
Because you're wondering, this doggie leotard will set you back $40, which may be entirely worth it merely for the photo ops it provides. The best part? Shed Defender comes in a number of colors, making it easy to dress your pet in a way that really embodies who he or she really is.
If by some miracle you're not already sold on Shed Defender, you should know it is also a family business "committed to supporting animals who need a little extra love." They offer a heartwarming Paw it Forward program where they donate a portion of their sales to different animal shelters, rescue centers and adoption organizations.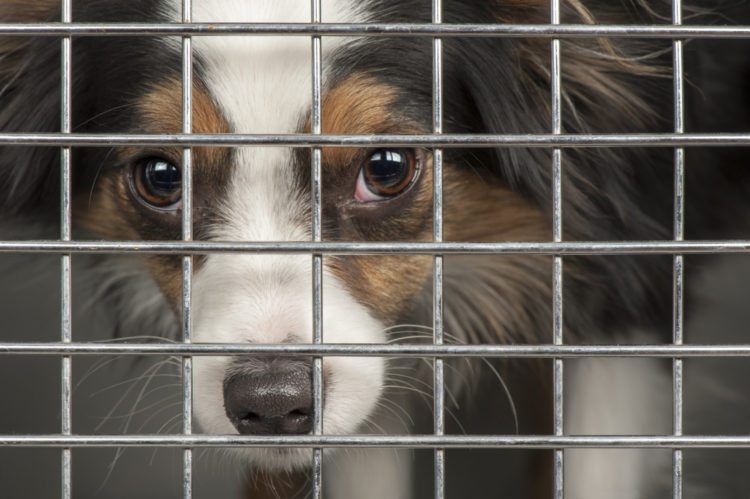 Shed Defender
Other Ways To Tackle Pet Hair
If you're a pet owner, you know keeping pet hair in check means combatting it on all sides. While the Shed Defender will help reduce the amount left around your house, here are a few other tried-and-tested products that'll help keep pet fur under control.
1. FURminator
Try to stop the spread of hair at the root of the problem with this FURminator deShedding tool.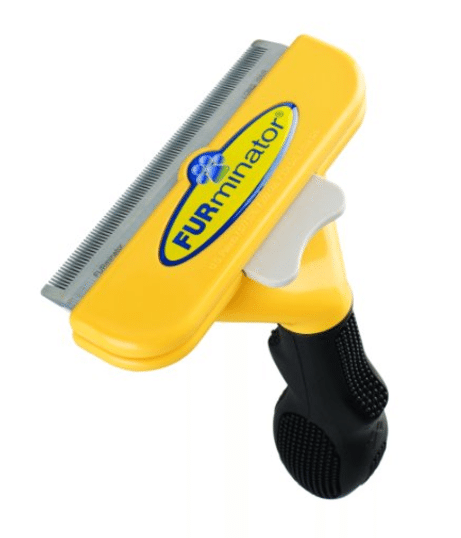 Amazon
Amazon: $15
2. Grooming Glove
Conveniently groom your pet while petting them. Bonus: This can also be used to remove pet hair from furniture.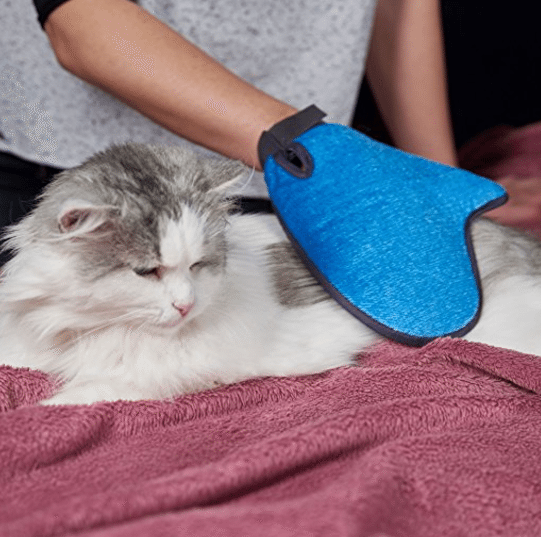 Amazon
Amazon, $13
3. Fur-Zoff Pet Hair Remover
Sometimes vacuuming simply isn't enough, and pet hair is further embedded into the carpet. This product solves that dilemma. We think the packaging says it all!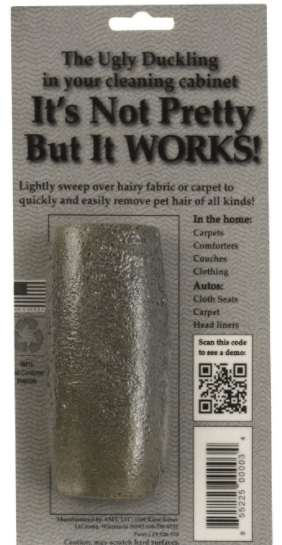 Amazon
Amazon: $10
4. Reusable Lint Roller
We go through countless lint rollers at my home. I wish I had known about this little tool sooner!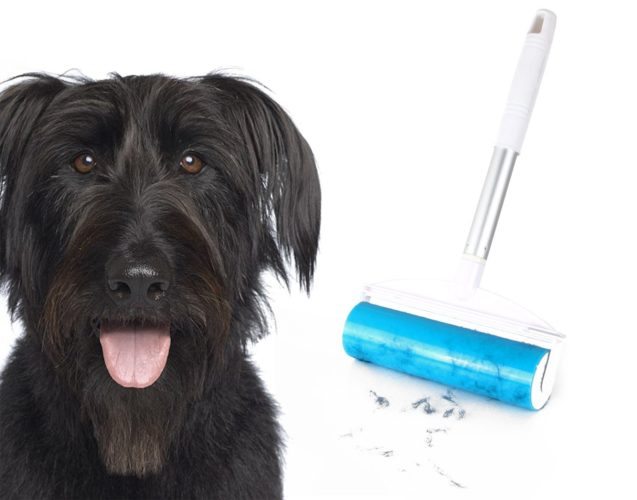 Amazon
Amazon: $15
5. Bissell Pet Hair Vacuum
We know vacuuming may seem like an obvious solution, but this handheld vacuum designed specifically for pet hair will make a world of difference in getting to those hard to reach furniture crevices.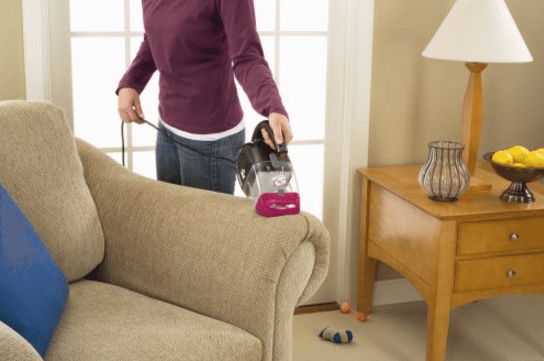 Amazon
Amazon: $29
6. Dish Gloves
Dish gloves are not just for washing dishes, they can be great for scraping up pet hair from carpets as well!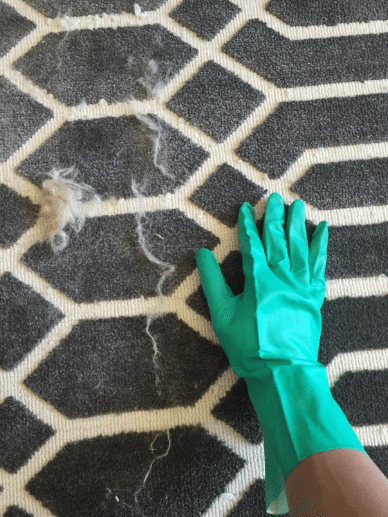 Amazon | User Ken
Amazon: $8