<!– 336×280 ad unit –>
Leaving home, for even a short period of time, takes a toll on our dogs. As we know, they wait, with bated breath, for our return.
But what happens when their humans don't come back? How long does it take for them to finally walk away from the front door, lie down, and accept something no dog wants to accept? Do they finally forget and move on or do they hold onto that pain forever?
This story is not a sad one. In fact, it is so heartwarmingly refreshing (especially when our newsfeeds are loaded with so much tragedy), that we can only imagine you'll reread it over and over again.
This story proves that dogs never forget. Not even when their favorite human has been gone, in their minds, forever.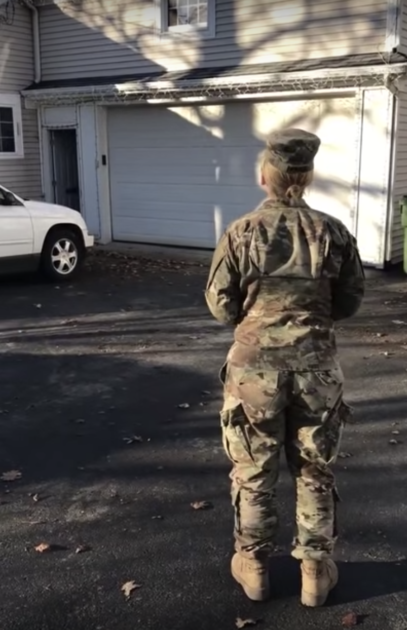 Source: Fashion Dog Italia/Youtube
A dog mom had been deployed for a long tour. She sadly said goodbye when she left her precious dog, Murphy, with her parents. Soldiers are selfless humans. They understand their sacrifice upfront.
When she said goodbye to her best friend, she knew there was a possibility that this goodbye was forever. Serving our country is dangerous and she knew she may never come back.
But she did!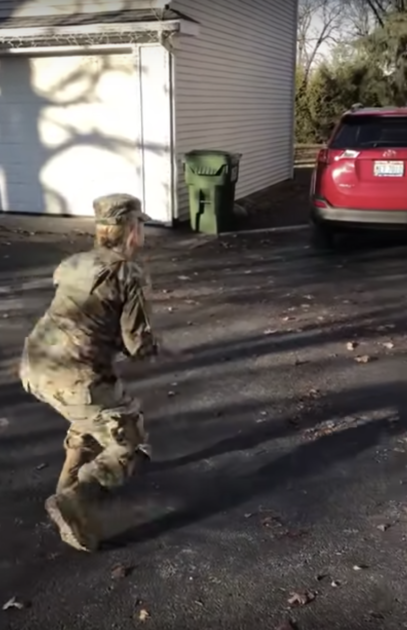 Source: Fashion Dog Italia/Youtube
She and her parents arranged her reunion with her dog ahead of time. She knew this would be a magical moment, or hoped it would be. Filming it was a smart move, just in case the reunion went as planned.
However, when the soldier arrives at her parents' house and the front door opens, she and Murphy do not have the magical moment she had been praying for.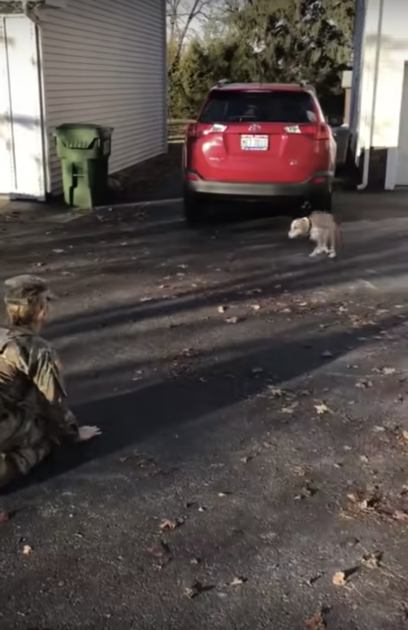 Source: Fashion Dog Italia/Youtube
Murphy sees her and instead of running towards her, he runs away, with his tail tucked beneath him as if he was scared of her. Oh no!
But as he calmed down a bit and listened to her voice, it all changed. He made his way over to her, cautiously. He began to take her in, her smell, her voice, her face. And then, moments later, it clicks. THIS IS MOM!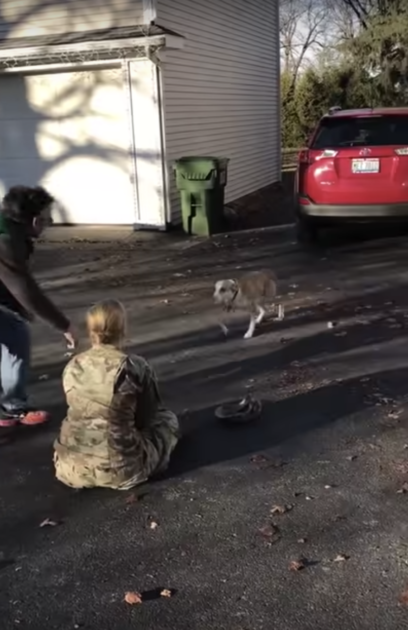 Source: Fashion Dog Italia/Youtube
The moment the dog mom had hoped for finally takes place. Murphy starts jumping and kissing his mom and then all bets are off. It's a true love fest.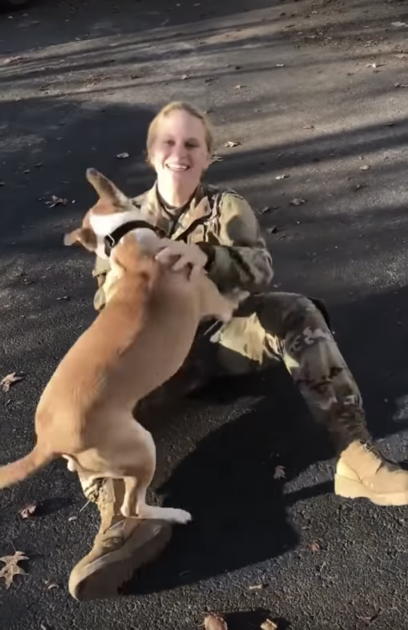 Source: Fashion Dog Italia/Youtube
We see too much sorrow. This story is anything but. Sure, it took Murphy a moment to realize that his mom is actually the one standing before him.
But the true lesson here is that no matter how much time passes, our dogs are always waiting. Their loyalty never fades even as the days do. 
Click play on the video below and experience what true love looks like.
Please 'SHARE' to pass on this story to a friend or family member