<!– 336×280 ad unit –>
Puppies have to be the most ambitiously playful creatures on the planet, and one American Bulldog is about to see that firsthand!
As much as the gentle giant just wants to rest and relax right here on the floor, a spunky, feisty Chihuahua pup seems to have other ideas for how he should spend his time instead! 😀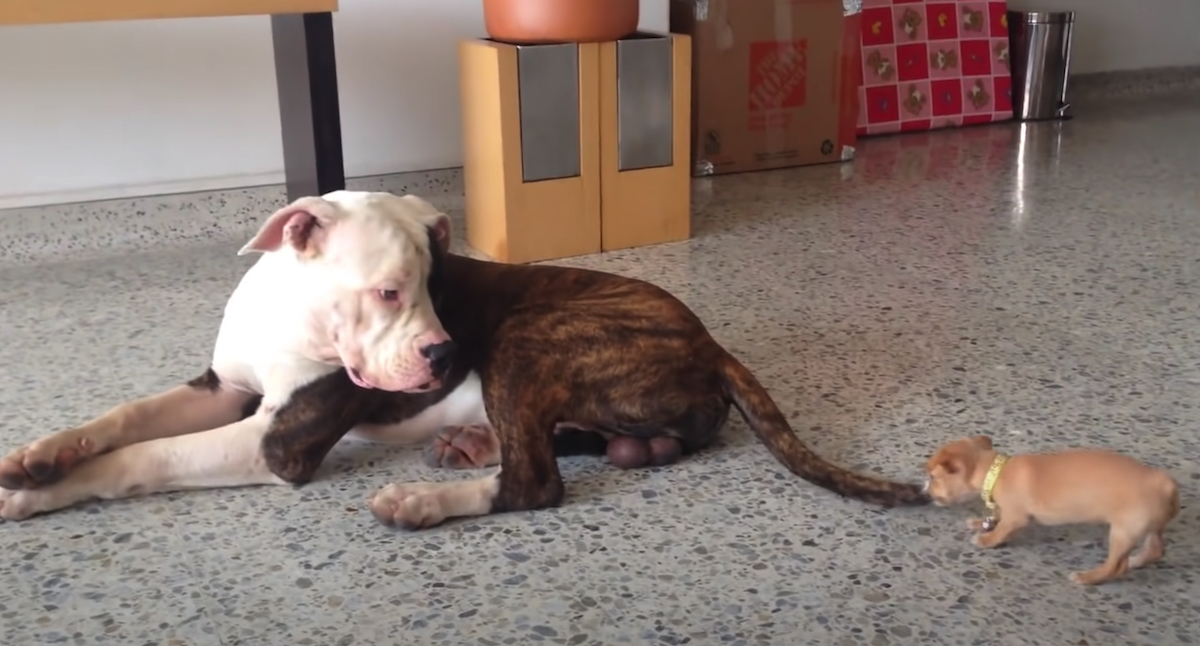 Source: Rumble Viral/YouTube
Being a puppy and all, the little one initiates playtime the only way he knows how. And that's going as wild and as fast as possible — the only speed pups know!
Fortunately, he has one friendly and understanding Bulldog to interact with here…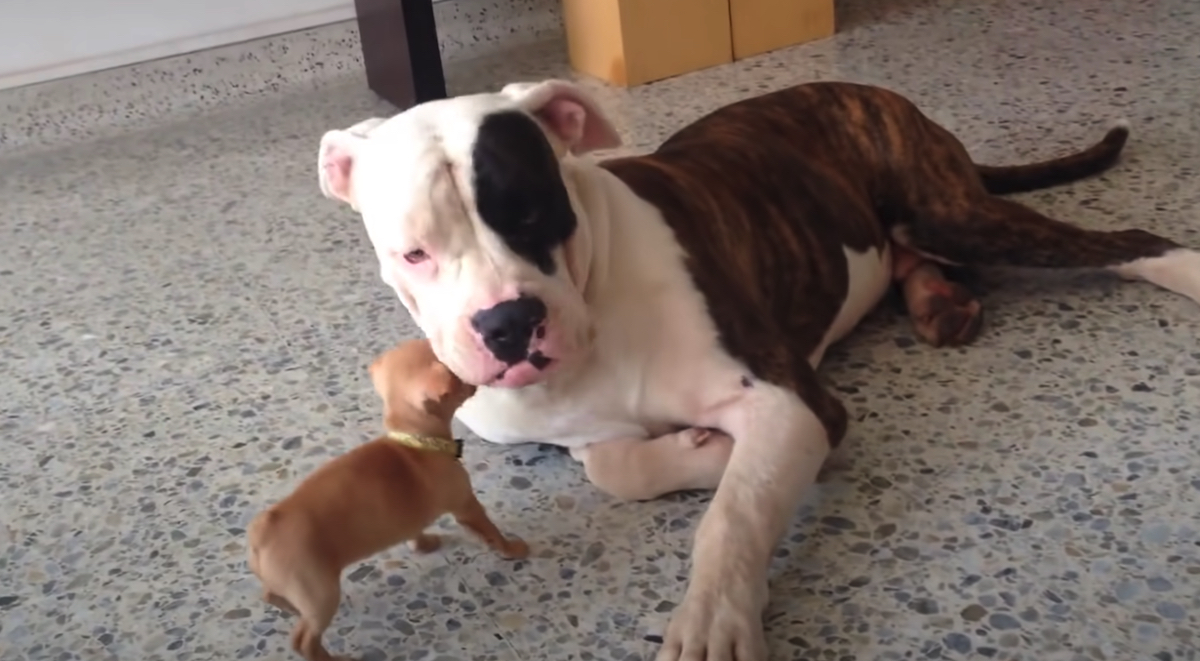 Source: Rumble Viral/YouTube
With "small dog syndrome" taking the driver's seat, watch as the adorable scene plays out between two very different dogs doing things in their own unique ways.
It's definitely a David versus Goliath type of play session! 🙂
Please SHARE to pass on this story to a friend or family member