<!– 336×280 ad unit –>
Stanley the Airedale terrier misses his Mom like crazy! That's why Dad decided to call her on the phone and let Stanley "talk" to her! Their hilarious conversation is going viral now and it's easy to see (or hear) why! Each time Mom says something, Stanley lets out a huge howl in response. It's clear that he knows who is on the phone and wants to let Mom know how much he misses her!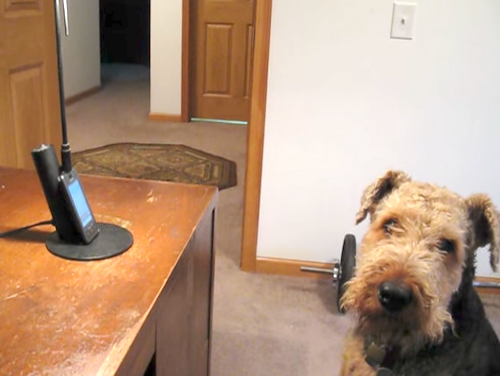 When Mom tells Stanley that she loves him, his reaction is absolutely adorable and completely heartfelt. This video is proof that Stanley can really carry on a conversation with his owner – and doing so has both pup parents rolling on the floor with laughter. They certainly do have a smart pup on their hands and we're sure Stanley keeps them busy even when he's not "talking" on the phone!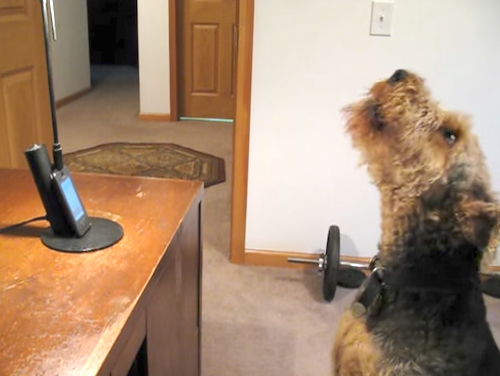 Thankfully Dad had the camera running the whole time and we get to listen to it now! Listen to Stanley's sweet conversation with his mother by pressing "play" on the video below! Hopefully his mom comes home soon and they get to "chat" in person! What a sweet dog.