<!– 336×280 ad unit –>
A man got curious when he saw a homeless dog behaving peculiarly on the streets of Bangkok, Thailand. He noticed that the miserable-looking dog would constantly beg for food by the chicken stall.
However, the dog would never once eat the food offered to her, but instead disappear into the lanes while holding the food in her mouth.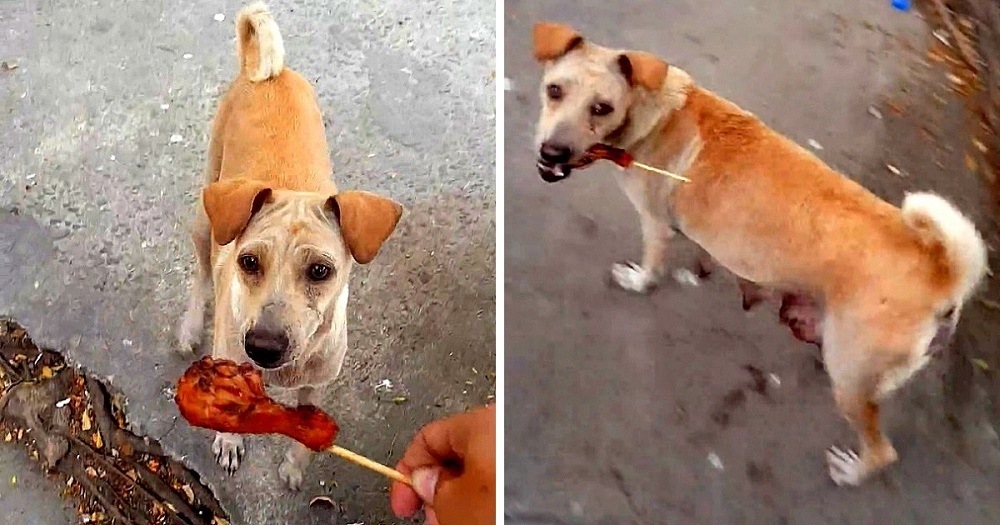 Source: ViralHog/YouTube
The man knew something was off about the dog and decided to follow her through the busy roads. After tailing her for a while, he found himself in a residential neighborhood.
By then, the dog was aware that she was being followed. She paused to glance back at the man, and then led him to a shabby, decrepit yard of an old building.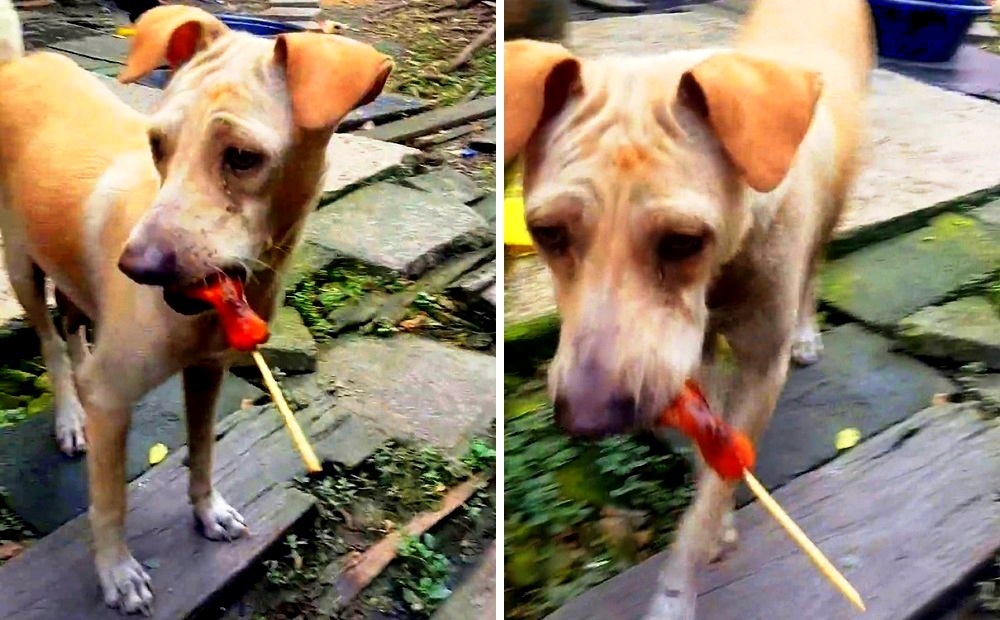 Source: ViralHog/YouTube
After navigating through the random debris accumulated in the yard, the dog finally stopped in front of the garage, where her young litter was waiting for her!
She earnestly fed them with the chicken piece she was holding on to all this time. The man couldn't help but notice that while the puppies were all healthy and well-fed, the visibly hungry mama dog was way too frail.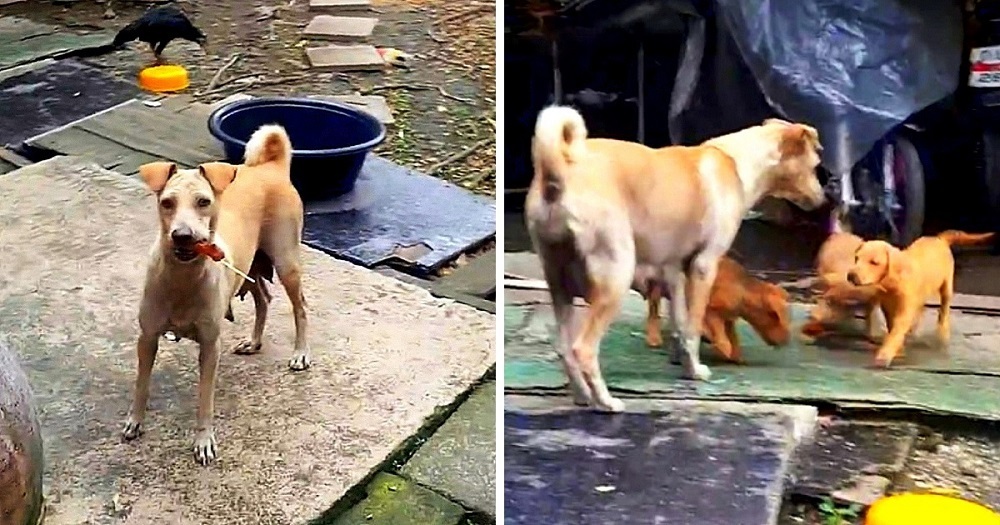 Source: ViralHog/YouTube
The man was touched by the mama dog's selfless gesture and he proceeded to feed her with the little food that he had.
This sweet mama dog was definitely leading a hard street life trying to make ends meet, but she never let her deprivation hamper the well-being of her precious babies. She's the epitome of motherly love and sacrifice!
Click the video below to watch the starving mama dog's selfless crusade to keep her growing puppies nourished and fed.
Please 'SHARE' to pass on this story to a friend or family member