<!– 336×280 ad unit –>
Have you ever wondered what would happen if you end up with 200 dachshunds all of a sudden?! Well, this oldie but a goodie tv commercial will show you what happens!
This sprint commercial> is an old one, as you will see from the featured flip phone, but you can be sure that it's still just about the funniest doxie commercial ever produced! (well, maybe contending with Heinz 'Wiener Stampede' Super Bowl 2016 commercial).
In this hilarious commercial, a farmer had placed an order for 200 oxen on the phone but ended up receiving 200 adorable little dachshunds instead!
The farmer now has to deal with rounding up two hundred of these cute little wieners and it's hilarious. They are everywhere doing the cutest things.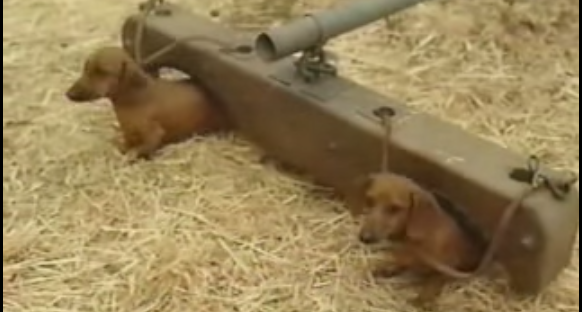 The operator on the other end of the phone sure did mess up the order, but the rounding up actually turned out to be the best part of the video.
Check out the hysterical video on the next page! …and don't miss the hilarious ending!