<!– 336×280 ad unit –>
Tinker Bell is a 10-year-old Minature Pinscher who has the heart and soul of a feisty little puppy! She was adopted from an SPCA facility in Sacramento, California, and turned out to be an absolute heart stealer in her new home thanks to her hyper bubbly presence. However, it's her cute sleep time ritual that makes her even more special!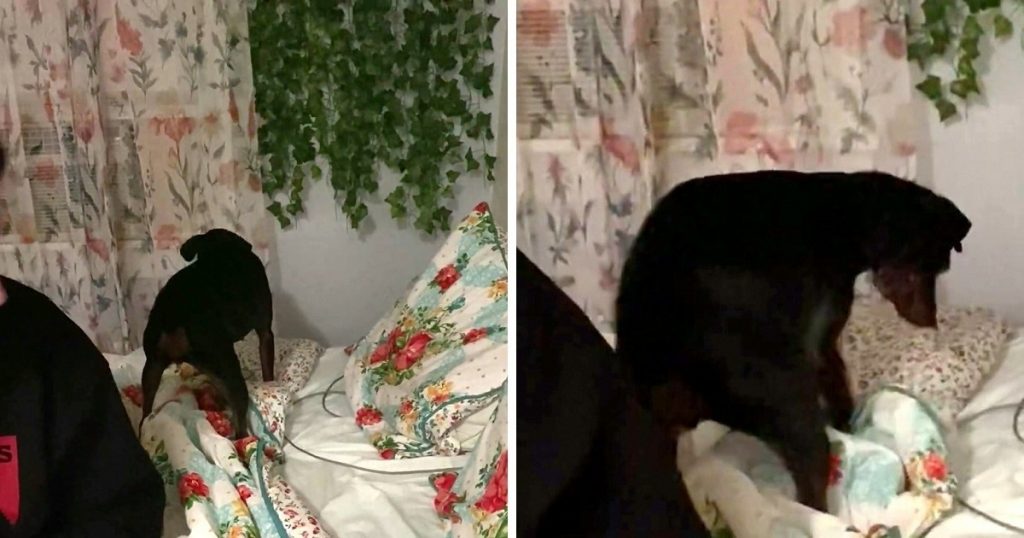 Source: ViralHog/YouTube
Every evening when the clock strikes exactly 7:30, Tinker Bell's wild puppy-enthusiasm tanks and she becomes a tired senior doggie aching to rest. Without wasting a second, she jumps on to her cozy bed and begins maneuvering the covers to tuck herself in for the night!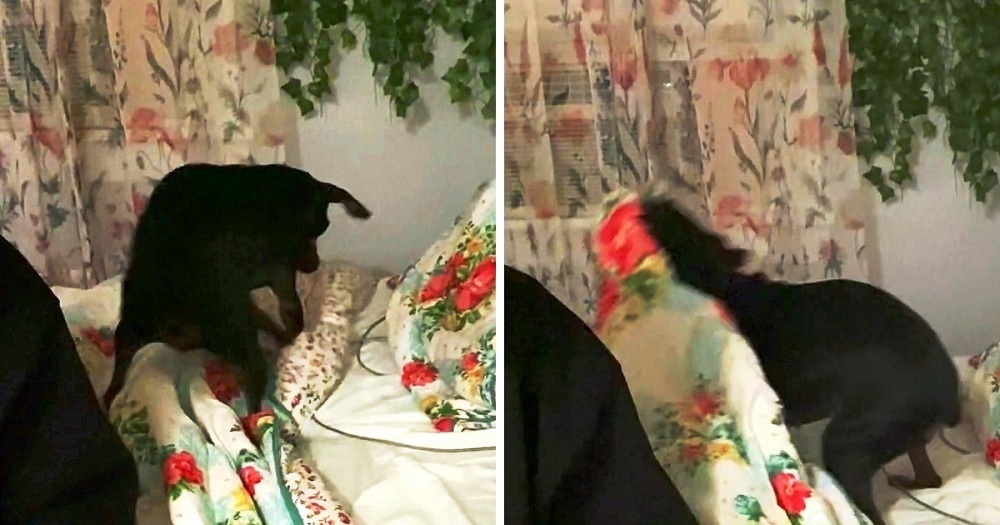 Source: ViralHog/YouTube
Tinker Bell is super drowsy as she twists around her pretty blanket and brings it to the exact position she desires. Although her human is just beside her, she refuses help from him and insists on doing it all by herself. She sure is a capable independent pooch who knows how to look out for herself!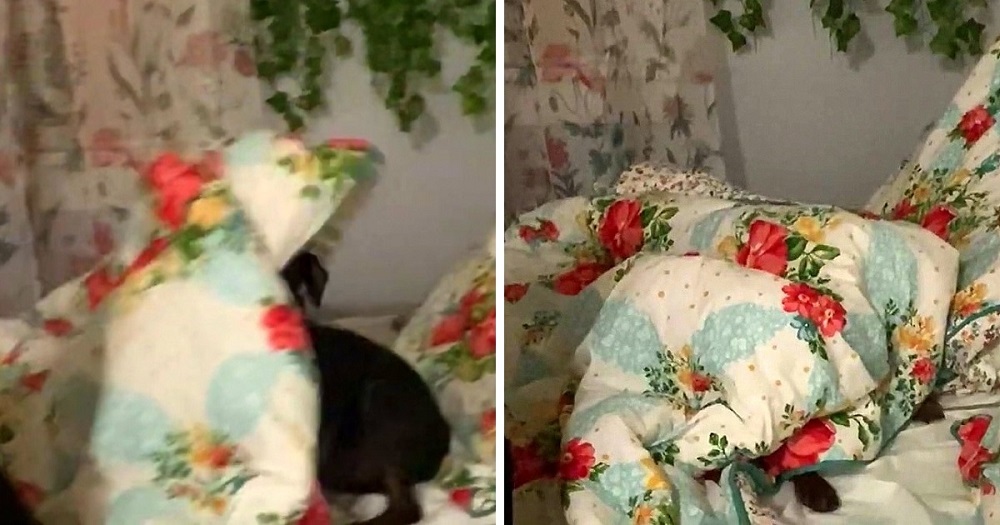 Source: ViralHog/YouTube
It's such a pure sight to see Tinker Bell buried under her snug blanket and drifting off to sleep after a playful day! Like all rescue dogs, she is grateful to have a home.
But surviving by herself in the past has definitely left a mark on her. Tucking herself in every night is her coping mechanism to feel stable throughout the ups and downs of life, and it's truly heartwarming!
Click the video below to watch sleepy Tinker Bell tucking herself in like a good old girl!
Please SHARE to pass on this story to a friend or family member