<!– 336×280 ad unit –>
Everyone loves hearing stories about random acts of kindness, even though they often leave us a little wet around the eyes. So grab those tissues, because this one's a real tear jerker…
Earlier this week, Alec Karcher and his family stopped at a Burger King in Toledo, Ohio, and placed their order, which included a plain cheeseburger without the condiments. When the woman who took their order asked why, they explained the cheeseburger was for their beloved dog, Cody, a 10-year-old Boxer-Labrador mix who'd been diagnosed with bone cancer earlier this summer.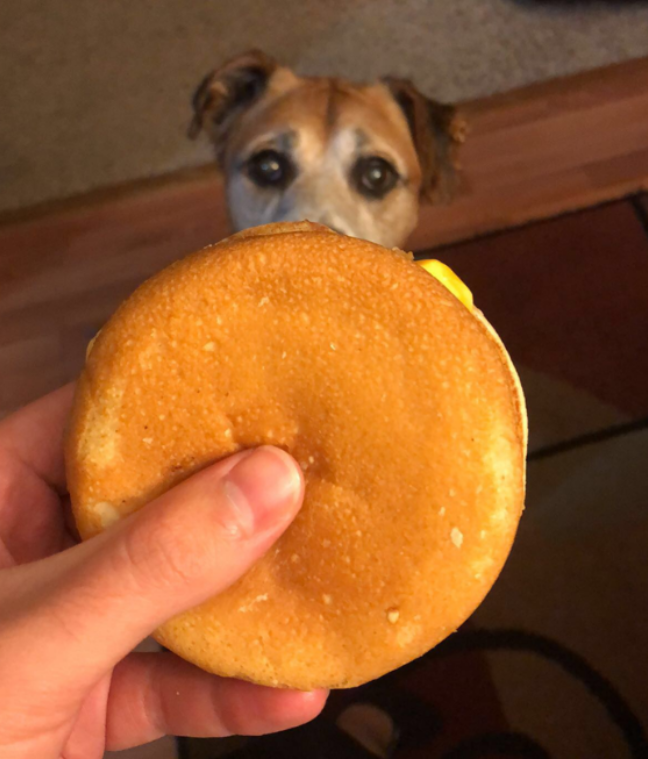 "The vet told us to take him home until things worsened, and we decided we wanted to make the last stretch of his life as good as possible," said Cody's owner, 22-year-old Alec Karcher.
The family was obviously devastated by the news, but decided their beloved pet should live his best life possible in his remaining days. And if you were a terminally ill dog and could be granted just one wish, what would it be? Cheeseburgers for the rest of your life! Of course they're tasty, but it also makes it that much easier for all his medications to go down the hatch.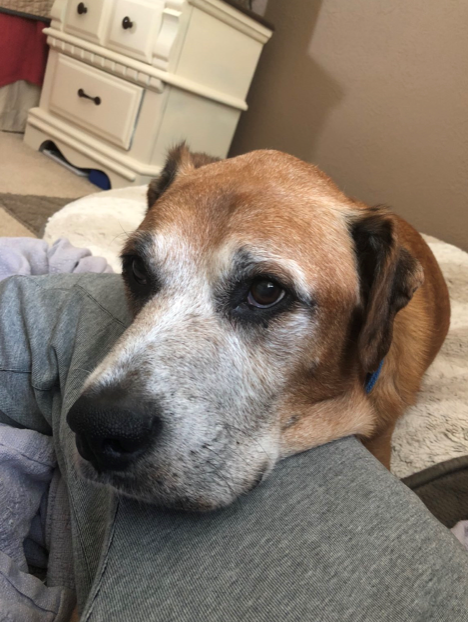 Now, that, in itself, is an incredible act of kindness on his family's part. But the kindness continues with the kind Burger King employee who took their order.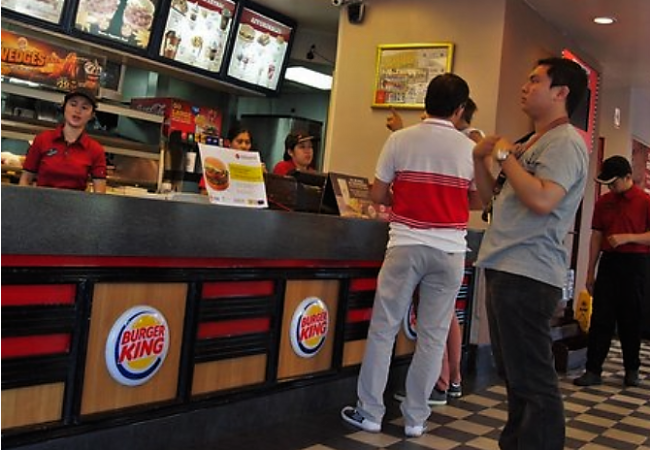 After handing it over, she asked them to hang on for a sec, then disappeared.
A few minutes later, she returned after talking to her manager. She asked us for a name, and said that the rest of the cheeseburgers for Cody would be free at their location. I can't explain how much that means to us, and my family and I are beyond appreciative. Shout out to the employees at the Burger King in Toledo, OH for being the best around.
There's no better way to get the word out about random acts of kindness than social media, so Alec related the entire encounter in a Tweet earlier this week, and thanked this fast-food joint for showing such compassion.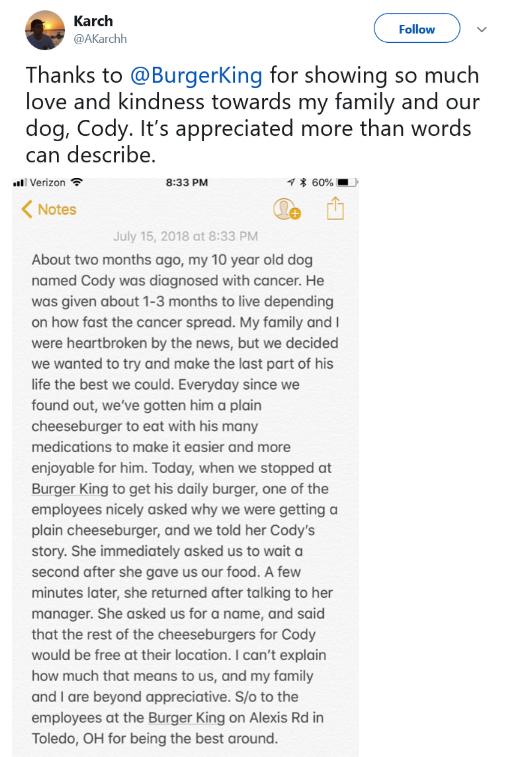 Which prompted the following reply, and Burger King, we couldn't have said it better ourselves!

This sweet story is uplifting in so many ways! Despite the sadness of the situation, it's heartening to know that Cody's family is doing whatever it takes to make sure his final days are filled with happiness. Now, that effort's being backed by a local fast-food franchise! We hope Cody enjoys every last crumb of his cheeseburgers.
SHARE to spread thanks to Burger King and to Cody's family for showing him all the love a pup could ever want.