<!– 336×280 ad unit –>
Moving into a new neighborhood can be 'ruff', especially for our fur kids. In March, Lola and her mom, Amber Monte, moved to a new house just outside London. The dog next door, Loki, was the first to greet Lola despite the wooden fence that separated them.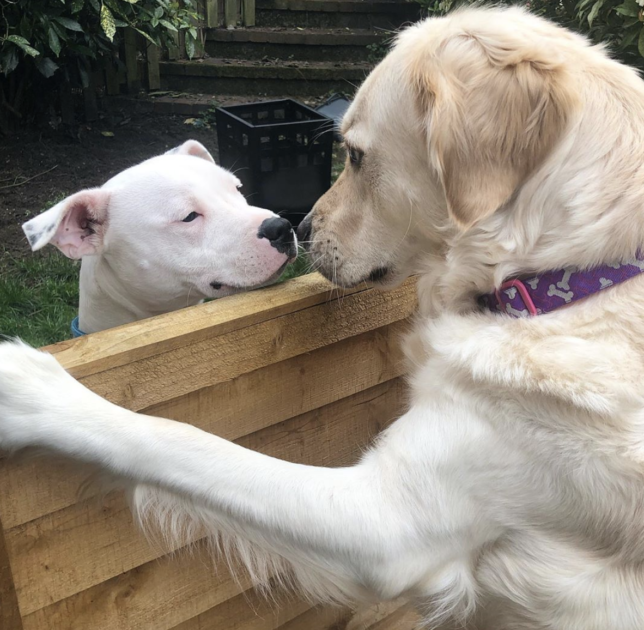 Source: goldenpuplola/Instagram
"We've never lived next to other dogs before, and Lola was so excited to see another dog so often!" Amber told The Dodo. "When Loki was in his garden he'd always jump up at the fence and look for Lola, as he knew she was usually there."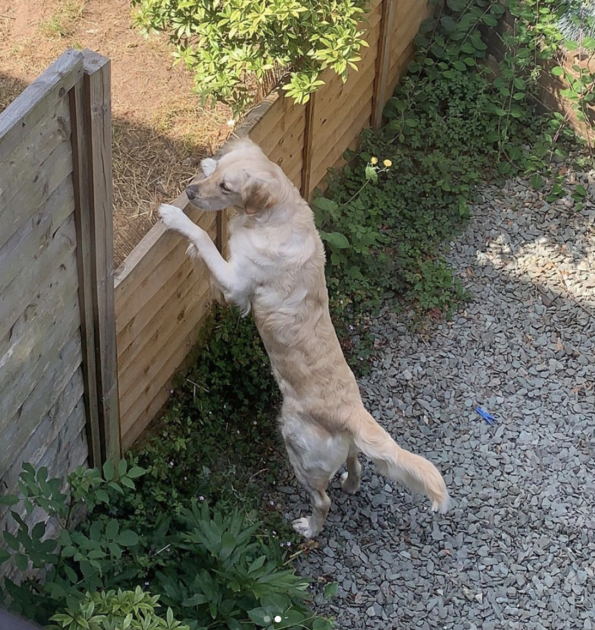 Source: goldenpuplola/Instagram
Lola responded to Loki with the same eagerness but no one thought it went beyond a typical doggy friendship."Lola would always jump up and give him a little hello with some licks," Amber said. "We only just thought they were getting to know each other and that would be it, really."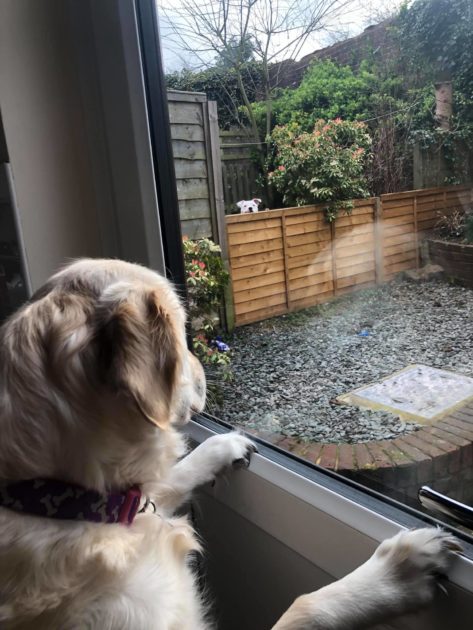 Source: Amber Marie Monte via Facebook
Amber figured Lola was just excited to have a new social friend and that was it. She claims that Lola isn't usually that into other dogs. But for Loki, things were different. "She's usually quite shy and timid," Amber said. "She gets quite scared around other large dogs when we are out on walks, which is why we found it so odd when she took so well to Loki."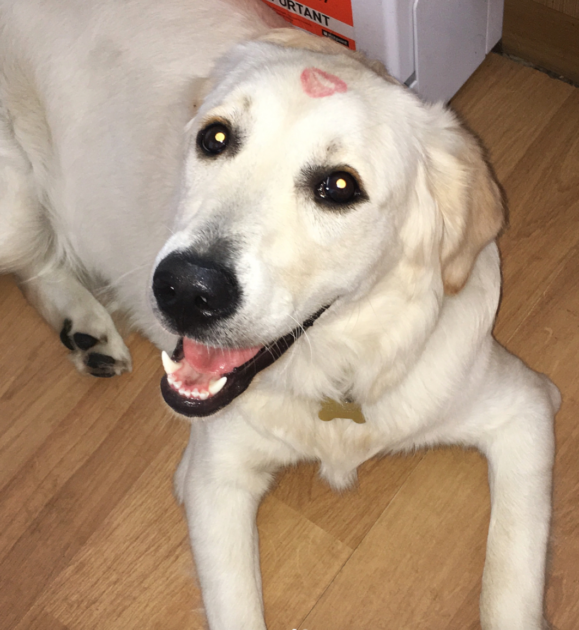 Source: goldenpuplola/Instagram
However, a month ago, Lola began to change. She insisted on going outside constantly to be with Loki.
"When we let her out, the first thing she'll do is jump up at the fence to see if Loki is out," Amber explained. "If Loki isn't out, she'll sit and wait by the fence."
In fact, Loki took it a step further. The wooden fence that divided them was just too much for him to bear.
"A few times the past month we've actually come out to see Loki in our garden and them both playing around together," Amber said. "Now, usually in the mornings when we go to let Lola out, Loki is sat waiting in our garden for her!"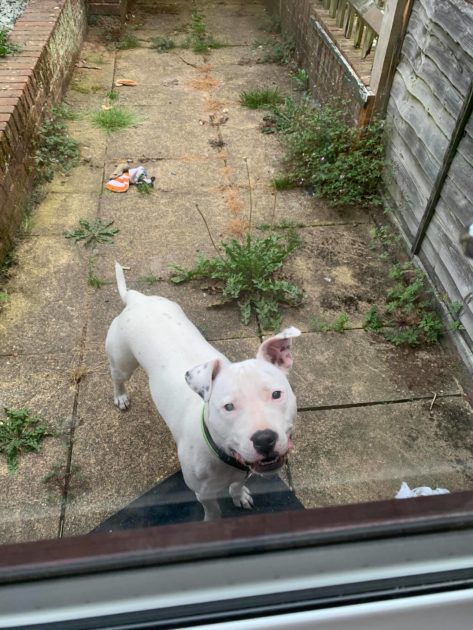 Source: Amber Marie Monte via Facebook
The adorably clever Staffordshire had found a way into Amber and Lola's yard by jumping the fence. Well, when there's a love this strong, there's no stoppin' it!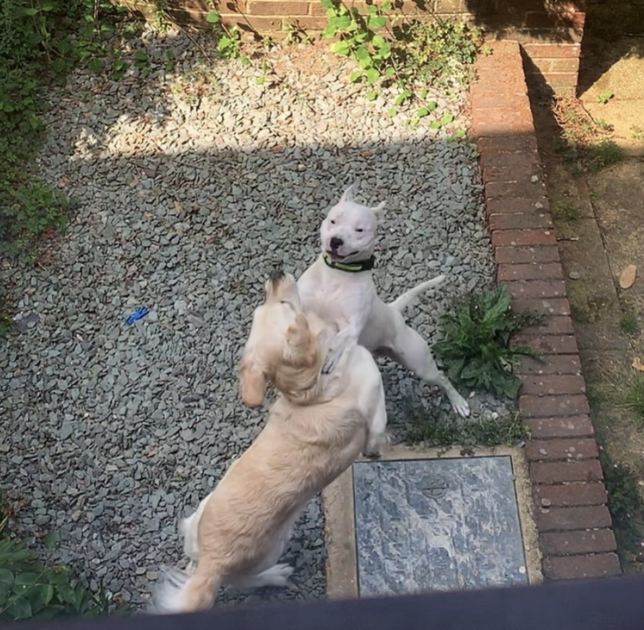 Source: goldenpuplola/Instagram
The two pups love being together. Thankfully, both sets of parents are very understanding. Amber is getting used to Lola's boyfriend coming around — a gentleman caller on a mission!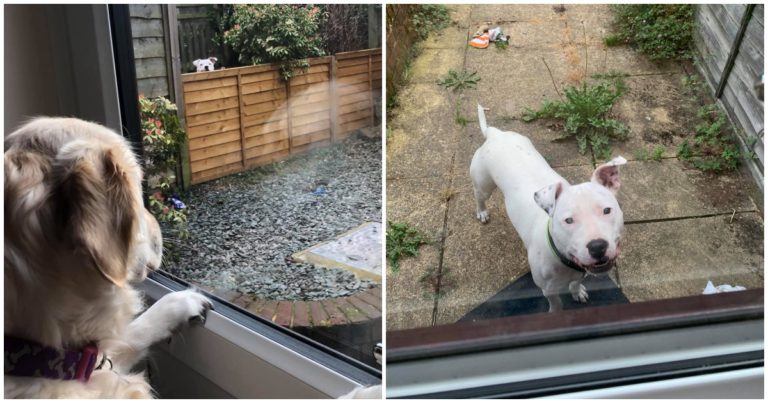 Source: goldenpuplola/Instagram
"They are so excited to see each other when they play — there's lots of jumping around, running, lots of kissing!" Amber said. "They are inseparable when they are together."
One thing is for sure, and both dogs have proved it, true love cannot be contained! Fence or no fence!
To watch the two pups play, scroll down and check out the adorable video below 🙂
Please 'SHARE' to pass on this story to a friend or family member